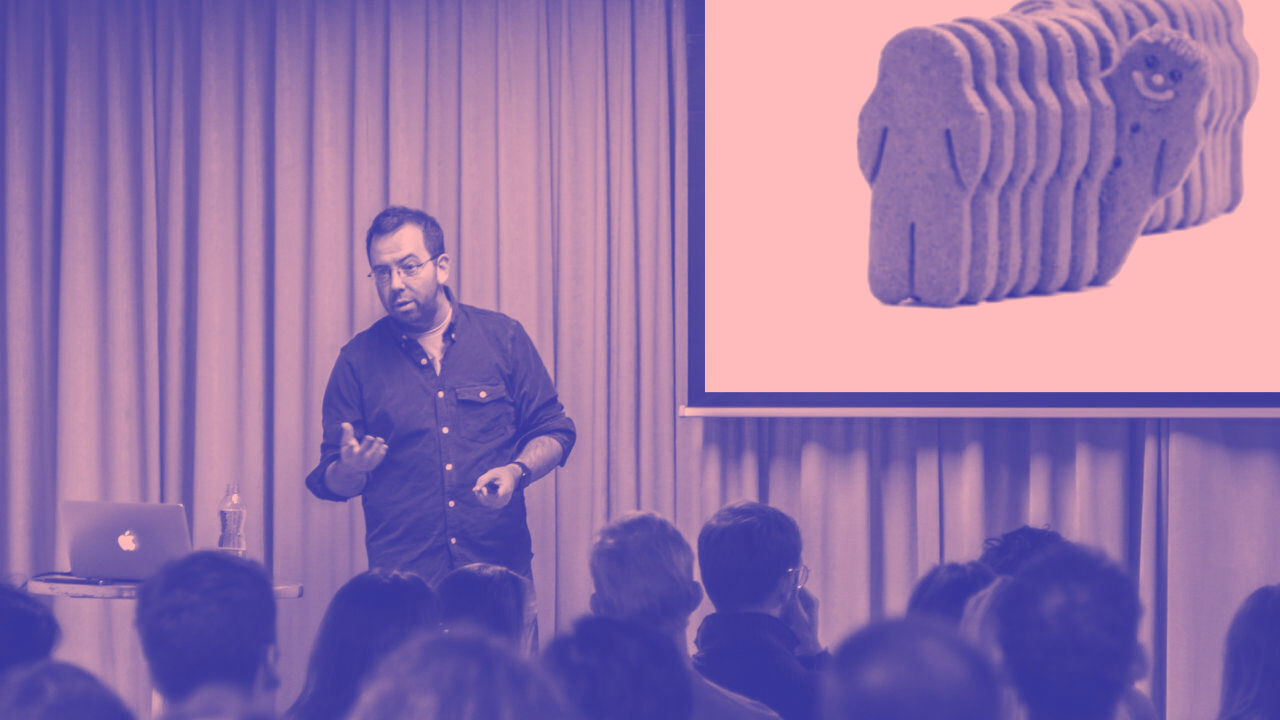 Story by
Former Editor, TNW Spaces
One boozy night in 2010, two developers and an illustrator were sitting in a bar discussing how utterly annoying they found the game FarmVille. As you probably remember, FarmVille was that horribly addictive social network game that let you grow crops and raise livestock, polluting your Facebook newsfeed with endless notifications about how to tend to your farm.
After a few more drinks, the group decided to figure out a way to mess with the game. They sketched up an app which let you post updates identical to those of Farmville's, but instead, the messages were much more… savage. From giving your neighbors cows Mad Cow Disease to putting a meth lab or a slaughterhouse in the middle of your friend's farm, the app, which they called Farmvillain, was designed to let you have fun at your friends' expense – you know, the best kind of fun.
Feeling accomplished, the group sent their creation to a few close friends for a laugh. Within a few months, the game, created as a complete joke, had gone viral, with millions of people playing it worldwide. Undoubtedly, there were many people who absolutely loathed Farmvillain, but there were also millions of people who loved it. After two years, the friends ended up selling their game for quite a decent sum, forever shocked at how a stupid idea turned into something so many people loved.
As it turns out, one of the developers at the bar was Eamonn Carey. Now the Managing Director of Techstars London, Eamonn visited TQ in Amsterdam last week to give a talk about the simple things businesses can do to acquire and engage more users. He uses his story about Farmvillian to illustrate the power of mischief and delight, and believes making users happy — even just for a moment — can do wonders in terms of engagement.
Interested in how you can make people happier with your products? Here are four of Eamonn's most practical tips to get you started.
1. Stand out from the crowd
While it sounds pretty obvious, setting your product apart from a competitor's is incredibly important for one main reason, according to Eamonn, and that's because our attention spans are declining. With human attention spans now down to about six to eight seconds, delays in the time it takes a product or platform to load or a payment to go through can lead to severe frustration, resulting in a lack of engagement.
Eamonn says it's important for those who are building app-based products to be aware of an unfortunate industry statistic: "roughly 50 percent of apps that are downloaded are used once, and then never opened again," therefore finding a way to break through to get people's attention is crucial.
"The problem you have with building a product these days is that attention is a unit of scarcity," Eamonn reiterated. With a limited amount of time in each day, it's incredibly important to figure out your point of difference and make sure it's relevant for users.
2. Produce moments of delight
"The best thing you can do in the world is to put a smile on someone's face," Eamonn explained.
Many successful companies invest in manipulative ways to make people feel good, such as fake notifications or withholding 'likes,' but Eamonn recommends doing things that "genuinely animate and excite people and make them happy," as these are especially powerful.
Eamonn's suggests starting with moments of delight. "These moments don't need to be fireworks exploding on the screen, it can literally be something as simple as a piece of UI," he explained. They can just be subtle "moments of levity baked into products" that engage with people and make them happy for just a second.
MailChimp, for example, uses an animation of a chimp's hand hovering over a button sweating just as you're about to send a bulk email (because we all know what can go wrong when sending a bulk email). Similarly, on Halloween, Uber changed its icons on its map to broomsticks and pumpkins.
While these features aren't overt or huge, Eamonn says that "all of these little moments engage with something the user is feeling at that moment and are incredibly powerful as a result."
3. Introduce small changes incrementally
Around five years ago, gamification was declared 'the future of work,' promising to transform user behavior, create motivation, and keep people engaged. While there were a number of great tools released due to this transition, Eamonn's experience was that "most companies just shoved a whole lot in at once," instead of building things up incrementally.
"You can't suddenly go from having nothing to everything. You don't want to fundamentally change the tone of your product in order to just tick a box," he continued. Instead of "shoehorning something in where it doesn't belong," you need to think systematically to work out how to build little pockets of happiness into your product and scale these out over time.
4. Content is the best path in
For Eamonn, there's no question about what's the most productive way to reach users: "Content is absolutely the best path in for people."
Since content is the best way to reach people, it's a good idea to begin to incorporate the 'little moments of delight' mentioned earlier into the content you're already producing: your existing social media feeds, mailouts, and website copy. "Obviously this requires you to have an amazing copywriter, but I think there are enough of those people out there that you can hire that resource," Eamonn said reassuringly.
Slack, for example, are famous for adding a bit of humor and useful information into their release notes when they release a software update, instead of the incredibly boring:
Eamonn wants people to know that testing things out within existing content is much easier and less scary than they might think. The only thing you need to do is make sure that you're human in how you design and pitch products. Have a sense of humor, show your personality, and remember to tell stories that you yourself would also enjoy.
So while the creation of Farmvillain might not be the best example, Eamonn's main tip when it comes to using mischief and delight is to be nice to people, to not be annoying, and most of all, to be human.
As Eamonn concluded, "the world can be a pretty depressing place, so making people happy can be incredibly powerful."
This article was originally published on TQ.
Get the TNW newsletter
Get the most important tech news in your inbox each week.