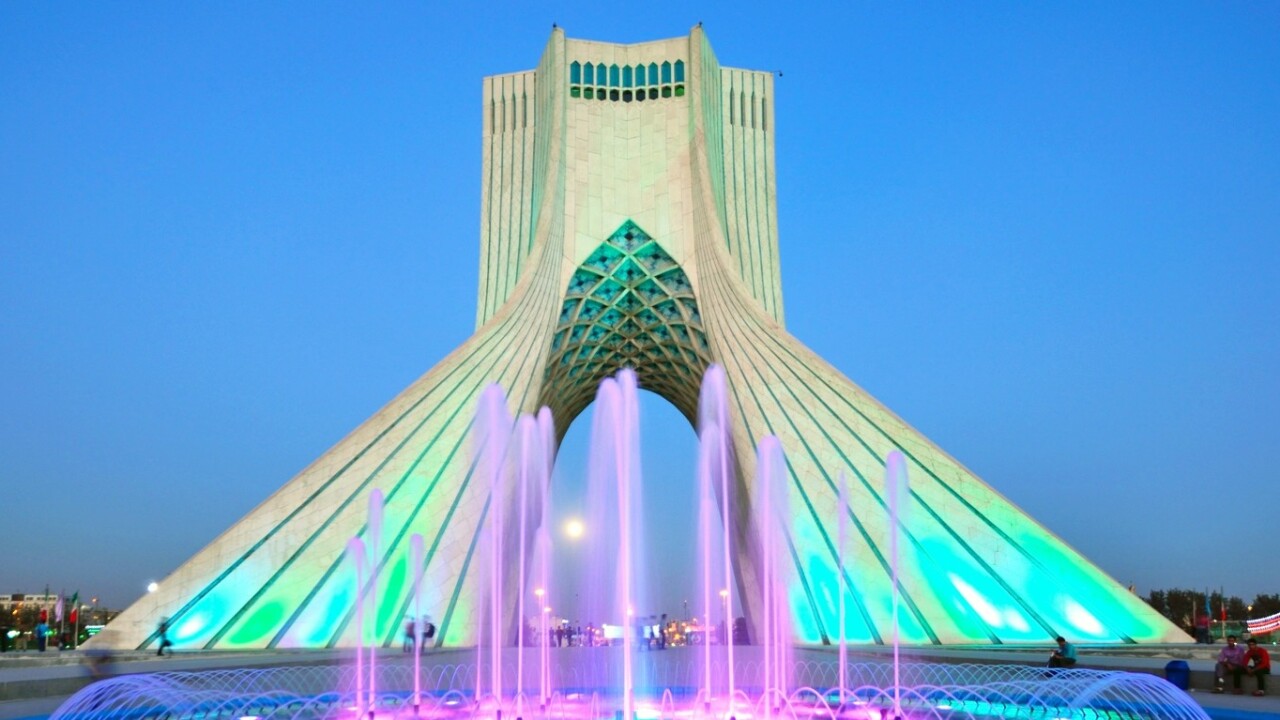 Story by
Omar started his career as a UK video-game developer during the last days of the Mega Drive (remember that?). He switched to the business s Omar started his career as a UK video-game developer during the last days of the Mega Drive (remember that?). He switched to the business side of IT a few years later, before becoming a serial entrepreneur with mixed success over the next years. He moved to Egypt late 2010, and works mainly as an Egyptian entrepreneurship evangelist and 'righter'.
The MENA region continues its stop start movement towards embracing entrepreneurship and technology as its future. Here's my roundup of some of the most important or interesting regional news that happened in February.
As always, if you'd like to draw my attention to an important regional story, please contact me on Twitter (@startupegypt) or by e-mail at [email protected]. I can't mention or respond to everyone who gets in touch, but I do read everything, so get in touch.
I continue to be surprised by the lack of the predator instinct in so many regional startups when it comes to courting publicity. Perhaps this is the single biggest factor affecting regional startup competitiveness, but I digress.
Awards and events
Let's start in California, where Cairo startup Si-Ware Systems won the Prism Award in the Test, Measurement, Metrology category at the SPIE Photonics West annual awards.  Si-Ware is one of the hidden startup stars of Egypt and the region. This award confirms the company's technical prowess in chip design, a field many mistakenly think is beyond the capabilities of the region, but Si-Ware is also extremely profitable – definitely one to look out for in the future.
In Barcelona, 14 Arab startups participated in this year's 4YFN – 4 Years from Now Conference.  The startups were, in no particular order: eTobb, Presella, KarTag, friendshippr, The Nawaya Network, Apstrata, Eastline Marketing, eventtus, Talfen, Zawarib, FOO, Bey2ollak, Shoop, and Sweepz. Perhaps this is a pointer to Arab startups coming to realise Europe is often a better fit when they want to venture abroad.  Samer Karam, founder of Lebanese accelerator Seeqnce and co-founder of virtual accelerator Alice, yet again played a key role and is cementing himself as a leading entrepreneurial figure regionally.
Iran held its fifth annual Web Festival in February. Thousands participated in the conference, Game Guise co-founder Amir Bozorgzadeh described the event to me as a "hotbed for the youthful Iranian tech community." Iran has more positives than it's given credit for, the huge 2014 awards winners list shows how much is going on internally.
Tehran also hosted another startup weekend event in February.  Indeed StartUp Weekend events continue to flourish regionally, Amman hosted yet another, Kuwait hosted its second such event, and Damascus hosted its very first Startup Weekend in February. Special mention must go to Damascus, in the midst of so much destruction, it's heartening to see people come together to build.
MIT Media Lab delivered its much-anticipated innovation workshop in Abu Dhabi in association with Wamda. People attended from all over the region, and although people I've spoken have given it mixed reviews, this might just be down to the fact that some expectations were misplaced to start with, a common failing here.
The Western side of MENA saw the launch of Webdays, an international organization started by Farid Arab that organizes events to promote entrepreneurship and the digital sphere in that area. The first two events were in Algeria and Tunis respectively.
In nearby Morocco New Work Lab, an innovative co-working space and startup lab in Casablanca, continues to play a pivotal role locally. Founder Fatim Biaz is more often than not a judge in any local startup event, and she was a principal figure in the Moroccan group that attended the 4YFM conference mentioned above.
Milestones
One really successful Arab startup flying under the radar is Hsoub. A pioneer in the development of the Arabic web, February saw a landmark achievement for its ad network, as it announced that it now handles one billion moderated Arabic ads per month. This is all the more impressive given the company has had no external investment, was boot-strapped, and its team are spread between the UK, Syria, Palestine, Egypt, and South Africa amongst others!
InstaPush became the first Arab, and perhaps regional, service to integrate with Zapier. InstaPush is a service that allows users, specifically power-users and developers, to receive instant smart-phone notifications for any transactions they care for. The timing of the move unexpectedly mirrored that of TNW Labs' own Push.co with IFTTT.
The two major Cairo-based accelerators Flat6Labs and Tamkeen Capital cemented their regional expansion. Flat6Labs Jeddah graduated its first five start-up companies. Tamkeen Capital opened its "venture ally" firm in Kuwait, calling it Raneen Square.
Alexandria-based eSpace partnered with Google to deliver an online portal for the 2014 Turkish house elections being held next month.  eSpace built on its experience with the Egyptian elections site it developed. Although it can't be described as a startup any more as it's been going since 2000, it's important in Egypt's tech scene as many of its former employees leave to launch tech-focussed startups of their own.
Investment news
In a deal worth $2.1 million Morocco's second largest classified site Bikhir announced the merger with / acquisition of (depending on who you talk to) Morocco's largest classified site Avito. Bikhir is part of Schibsted Media Group, and this move confirmed the Scandinavian media group is prepared to go toe-to-toe with the other big classifieds player regionally, Dubizzle, which is part of the South African media group  Naspers.
Turkish VC firm Doga Venture announced that it's looking to invest in Arab tech startups. It will offer early stage investments between $75,000 to $150,000, for a 5% to 12% equity share. This is extremely competitive compared to what's offered by Arab VCs or angels.
I've been reliably informed that Black Spire Partners, a UK/US-based investment firm, has been busy scouting the region to set up shop, with a base possibly in Cairo. This follows on from reports by other reliable sources that Gust has also asking around, looking to include MENA in its impressive footprint.
Enterprise Qatar announced plans to launch a $100 million investment fund to help Qatari startup companies. This news further shows that the Gulf Arab states understand the importance of startups to their future. However, Qatar has the same problem as the other small Gulf states, a small local pool of talent, and a 51% local-ownership law that actively discourages expat founders.
The news reminded me that Kuwait announced a $7 billion startup fund some time ago that has yet to launch. An insider tells me that work is ongoing within parliament to change their 51% local-ownership law, but things are moving at standard Arab government speed i.e. super slow.
And that brings me right back to my first comment about the Arab lack of a predator instinct. With constant news that outside investors and startups are entering the region, local investors, entrepreneurs, and governments have to up their game considerably, or they won't get the lion's share of the startup spoils that are obviously there for the taking.
Image credit: Shutterstock