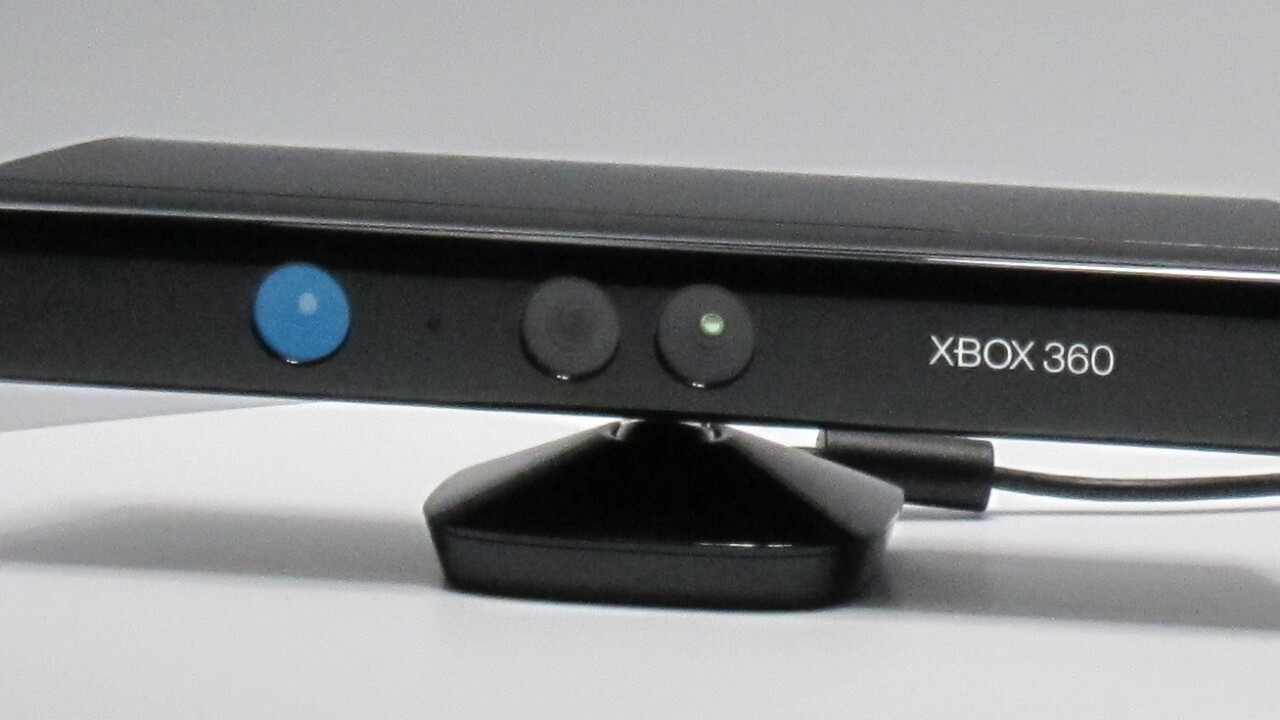 Story by
Jon Russell was Asia Editor for The Next Web from 2011 to 2014. Originally from the UK, he lives in Bangkok, Thailand. You can find him on T Jon Russell was Asia Editor for The Next Web from 2011 to 2014. Originally from the UK, he lives in Bangkok, Thailand. You can find him on Twitter, Angel List, LinkedIn.
Microsoft CEO Steve Ballmer has announced that the company will begin selling its Kinect gaming accessories for Windows in twelve countries worldwide from February 1 for $249.99.
The announcement, that was made during Ballmer's keynote speech at the Consumer Electronics Show (CES) today, was confirmed up by an announcement on the Kinect blog which provides futher details.
The launch will see the gesture-based product made available in the United States, Australia, Canada, France, Germany, Ireland, Italy, Japan, Mexico, New Zealand, Spain and the United Kingdom. However, at this stage, there is no mention of whether these markets will be expanded to cover more countries.
The cost may surprise some, but Microsoft points out that the technology is more expensive for Windows because Kinect for Xbox 360 "is in large part subsidized by consumers buying a number of Kinect games". That, of course, includes includes Xbox LIVE content and transactions made through the Xbox 360 ecosystem.
The company also points that is was designed specifically for the console:
The Kinect for Xbox 360 was built for and tested with the Xbox 360 console only, which is why it is not licensed for general commercial use, supported or under warranty when used on any other platform.
Indeed, the system has proved to be hugely popular, selling 18 million units as the company reveals:
We're thrilled at the sales we've seen for Kinect – 18 million sold in the past year – and we were honored to receive a Guinness World Record for the fastest selling consumer electronics device ever.
Microsoft has grand plans for the technology, which will initially support Windows 7 and the Windows 8 developer preview (desktop apps only), as well as gesture and voice on Windows Embedded-based devices. The company is developing the device for Windows to "allow other companies to integrate Kinect into their offerings", and it is clearly looking to encourage the developer community to run with this ball, and the SDK to develop on Kinnect for Windows will be free.
The development has already started as Ballmer revealed that Microsoft is "working with hundreds of companies with the integration process". Talking of the potential that the introduction could make, the company CEO said that "like Kinect revolutionized entertainment, it is going to change even more".
Incidentally, the Windows gear will not be compatible with the Xbox 360, which is a shame but we're sure that Microsoft would have made that possible if it could.
Kinect for Windows is already listed in Amazon, where it is to pre-order for $249.99, you can find it here.
This could prove to be a fascinating move, and we can think of a number of ways that Kinect's unique approach could be used on a PC.
You can keep up with our CES posts at the dedicated tag here.
Get the TNW newsletter
Get the most important tech news in your inbox each week.
Also tagged with