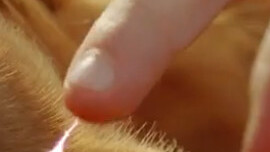 Story by
Manan is a Telecommunications engineer who's been following Microsoft and Apple for a couple of years. Fascinated by end user technology he Manan is a Telecommunications engineer who's been following Microsoft and Apple for a couple of years. Fascinated by end user technology he shares his thoughts in more than 140 characters and in 140 or less on twitter (@manan)
A few days back Microsoft Hardware's twitter account posted a teaser image of a new product they said was flat and touchy.
Engadget was tipped of another image on the @msfthardware's twitpic page. A Magic Trackpad alternative from Microsoft Hardware was among the first thoughts. Tom Warren at Neowin later confirmed that the device shown was Microsoft' Arc Touch Mouse and that the first release might not support multi-touch. Bummer!
Enthusiast Long Zheng found a device listing confirming the price of the said Microsoft Arc Touch Mouse as $69.95. Apple's Magic Trackpad is priced at $69 as well and works with Windows as well, minus the fun.
Windows 7 has introduced a lot of improvements with respect touch interaction and this device could add quite a bit of fun to computing. The device is expected to come out in September.