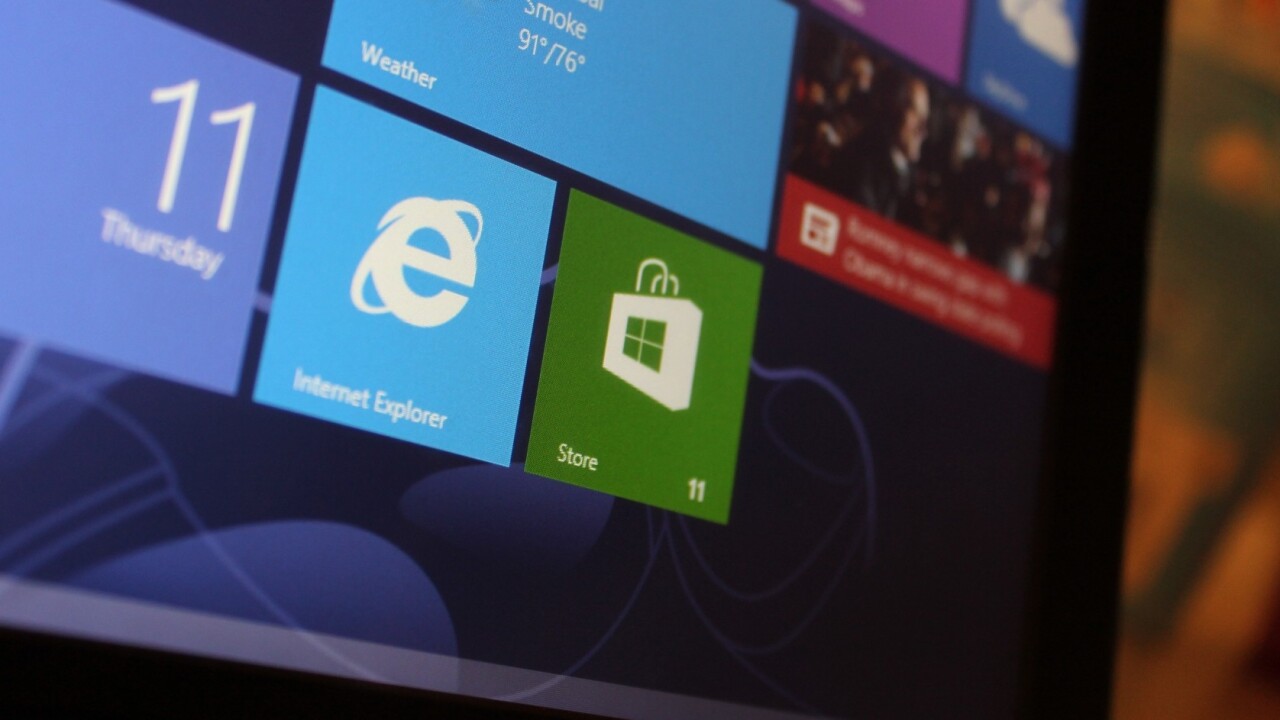 Story by
Paul Sawers was a reporter with The Next Web in various roles from May 2011 to November 2014. Follow Paul on Twitter: @psawers or check h Paul Sawers was a reporter with The Next Web in various roles from May 2011 to November 2014. Follow Paul on Twitter: @psawers or check him out on Google+.
Hot on the heels of the news that the UK government is tapping some of the big tech titans to help make computing a sexy subject for schools, Microsoft, Intel and RM Education are now joining forces to launch Shape the Future UK, which the companies claim will help narrow the "opportunity gap between rich and poor" by equipping all children with the best ICT tools, at home and in school.
While Microsoft and Intel need little introduction, for those out of the loop, RM Education has been supplying ICT resources to the British education sector since the early 1970s.
Microsoft first launched its Shape the Future programme in 2006, partnering with local bodies to roll out the initiative in 56 countries around the world. And from today, government-funded schools in the UK will be eligible to apply for the scheme which will provide a range of Windows 8 devices (and software) to students and teachers for their own personal use. Available from RM Education, the devices include laptops and tablets powered by Intel, and will cover various manufacturers.
All devices in the Shape the Future range are designed specifically for education, and hence come with the likes of Microsoft Office Professional and new software such as Kodu. To be eligible for the programme, schools must fund the purchase of Shape the Future devices with at least 50% of government money.
"Shape the Future has the power to put knowledge in the hands of children," says Joice Fernandes, Worldwide Leader of the Shape The Future Programme, Microsoft. "That knowledge empowers them to shape their own future. I passionately believe that Shape the Future is a true force for good – as has been proven with our projects around the world.  I'm thrilled that we are now bringing this programme to the UK."
Microsoft cites figures from Experian, which claim that home access to a computer could create up to £300,000 in additional earnings over a child's lifetime. Shape the Future UK is being launched at Shireland Collegiate Academy in the West Midlands, and the full range of available devices can be seen here, though it's safe to assume this will be extended over time.
While some of the prices may seem only slightly cheaper than what you can find in a standard electrical retailer, it's important to note that they come bundled with key software too, which individually would cost significantly more to procure licenses.
Just two weeks ago, we reported that the government is turning to industry heavyweights such as Microsoft, Facebook and IBM to help draw up a new training course for teachers, as it bids to transform ICT in schools into a more enjoyable experience for UK youngsters. With Microsoft looking to help Windows 8 gain traction, this will be a good move for the computing giant, while hopefully also bringing more affordable machines to kids who need it most.
Get the TNW newsletter
Get the most important tech news in your inbox each week.
Also tagged with