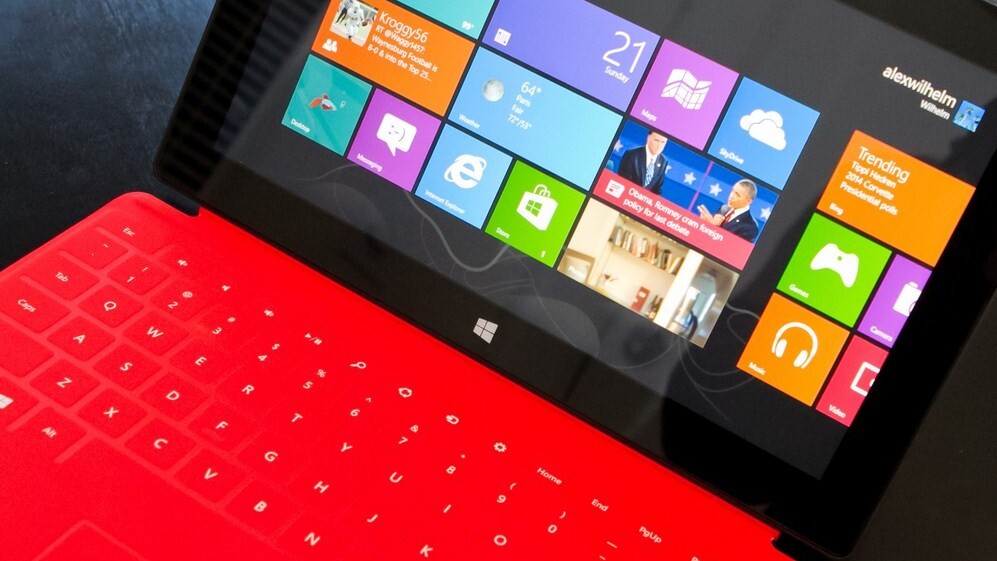 Story by
Alex Wilhelm is a San Francisco-based writer. You can find Alex on Twitter, and on Facebook. You can reach Alex via email at [email protected] Alex Wilhelm is a San Francisco-based writer. You can find Alex on Twitter, and on Facebook. You can reach Alex via email at [email protected]
If you recently purchased a Microsoft Surface RT tablet, Microsoft wants to hear from you. Provided you have the wherewithal to find your 12 digits Surface serial number, you are in business.
To get started, hop this link and get typing.
To sweeten the deal and get folks to participate, the company is running a drawing involving some $200 in Surface accessories. That likely means dongles, and Touch Covers, if TNW had to take a guess.
Now, to the important stuff: Why would Microsoft work to garner data in this way? I suspect that the company is trying to balance feedback from high profile reviewers, and the common person. If you took all your views on technology from us writers, iPod's would be dead and the Zune desktop client would be winning awards.
Consumers, sadly, have their own minds. Anecdotally, I've seen more people talking about returning their Surface unit than I expected. Microsoft could be attempting to root out the cause of such returns.
How is the Surface performing? Sales figures aren't just scarce, they are non-existent. Thus, we are all but blind on the issue. For fun, however, I give you the first few comments in response to the Facebook post that Microsoft made asking for Surface owners for their feedback:
If those complaints don't look familiar, you are behind the times.
Get the TNW newsletter
Get the most important tech news in your inbox each week.
Also tagged with