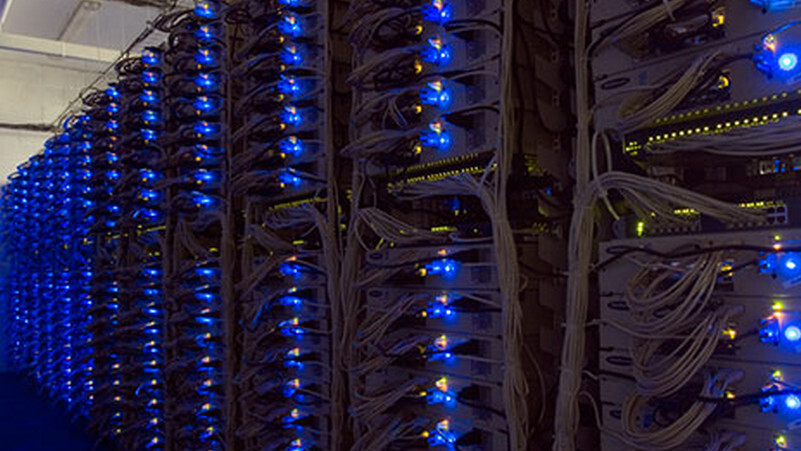 Story by
Alex Wilhelm is a San Francisco-based writer. You can find Alex on Twitter, and on Facebook. You can reach Alex via email at [email protected] Alex Wilhelm is a San Francisco-based writer. You can find Alex on Twitter, and on Facebook. You can reach Alex via email at [email protected]
It's jargon Wednesday here on TNWmicrosoft, so strap in your Googling (Binging?) skills and let's talk about virtualization.
Satya Nadella, the current head of Microsoft's Server and Tools Business, which is usually shortened to STB, is quoted by Microsoft as saying that the technology industry is moving towards a "post-virtualization era."
What does that mean? It means that single machines, severs for example, are losing their sheen to grouped units that work together without such individuality. In the words of Microsoft:
First, the notion of a modern operating system is shifting from software running on a single, physical server, to software running across an entire datacenter of servers. Services traditionally managed by a machine – storage, networking, compute – are no longer bound to a particular machine. This notion of an "elastic" infrastructure can have significant business benefits for customers. Moreover, he [Satya] says, the data itself is becoming a platform developers can build on that leads to a whole new set of innovative application scenarios.
The argument appears to be, and sound off in the comments if I bend this a touch, that as the cloud heats up and becomes the standard infrastructure architecture, the need to virtualize individual machines will fade to black, thus putting us into a post-virtualization era simply due to market changes.
Satya has more to say on the matter: "Our strategy in a nutshell is to cloud-optimize every business," he said, which Microsoft followed with "That means offering businesses on-demand, scalable infrastructure and the ability to tap massive amounts of data for new business insight."
But this does not mean that virtualization is dead and over today; Microsoft continues to invest in its virtualization products. As Mary Jo Foley notes on ZDNet:
Microsoft officials have said repeatedly that virtualization alone does not a cloud strategy make. However, virtualization in the form of Hyper-V is at the crux of Microsoft's private and public cloud offerings, as this slide from the company's recent TechEd conference made clear.

Microsoft is expected to include a new version of its Hyper-V hypervisor in Windows 8 client, along with Windows 8 Server.
That aside, Microsoft has proclaimed the future, and it is not one in which virtualization will play a large roll. If you read this far, shout in the comments if you agree.