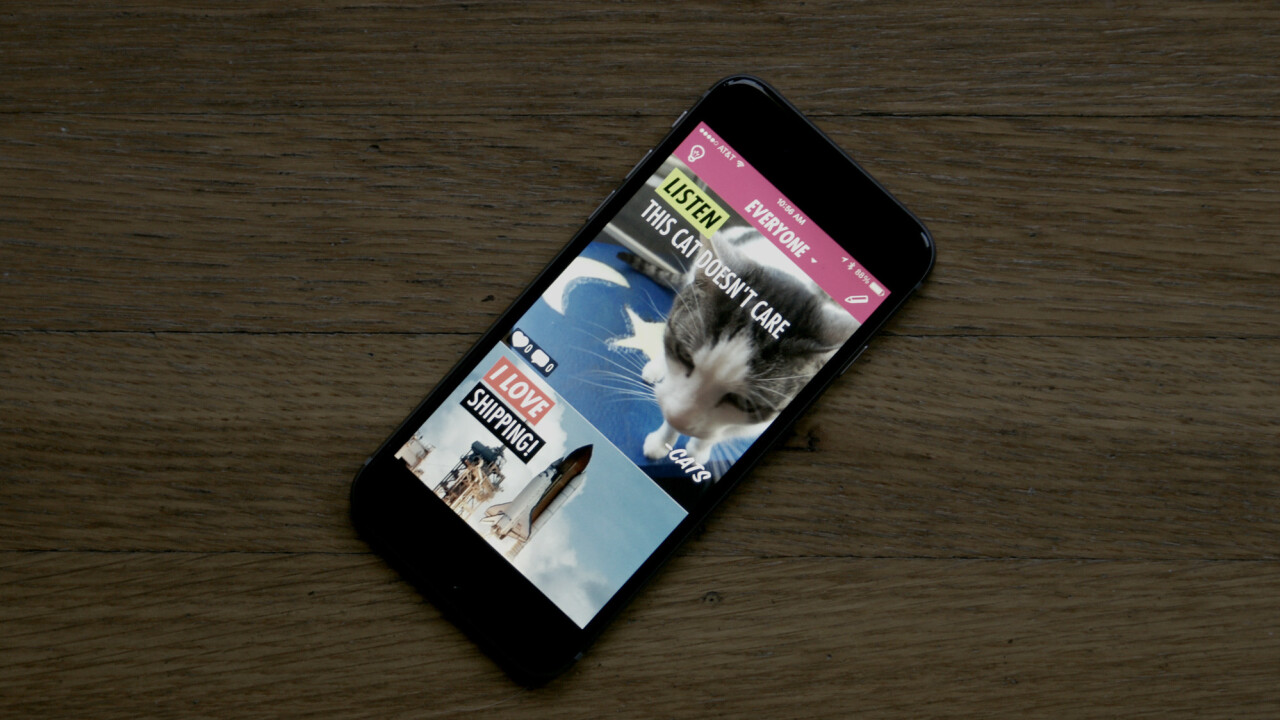 Super, a new app by Biz Stone, co-founder of Twitter, for sharing your thoughts about anything has launched on iOS and Android today.
The app allows you to create and share images mashed up with stylized text for sharing with the world. The app allows you to create and share images and video mashed up with stylized text.
Creating a new Super post gives you a template "sentence starter" word for your thought on the top left, like "we should" or "I love" before an area for typing your thought. On the lower right, you can add a further message, attribution or quip.
Then, you are required to add an image; either from your own camera/library or from a library of art that's built in. Users can also add location data to their image, so that it can be discovered by those in the area using the nearby feed.
Super also has an anonymous element, like Secret, called "anonymish" where you can throw a switch when posting that removes your username from the post. The company pointed out that people could figure out who you are though, as "isn't designed as an anonymous sharing platform."
The app is a fun way to see thoughts and updates from those around you, as well as your friends. If you want to find people you know on the app, it's as simple as syncing your contacts or logging in via Facebook or Twitter.
Super's layout isn't so different from anonymous sharing app Secret's layout, but by default it shares with your identity instead of being always anonymous.
Biz Stone wrote on Medium today that he's "not going to proclaim that it's the most innovative thing ever or that it's going to save the world. It's not, it's just fun."
Stone's last app, Jelly, was a Q&A service that allowed you to ask questions about anything and get an answer from strangers.
Get the TNW newsletter
Get the most important tech news in your inbox each week.
Also tagged with