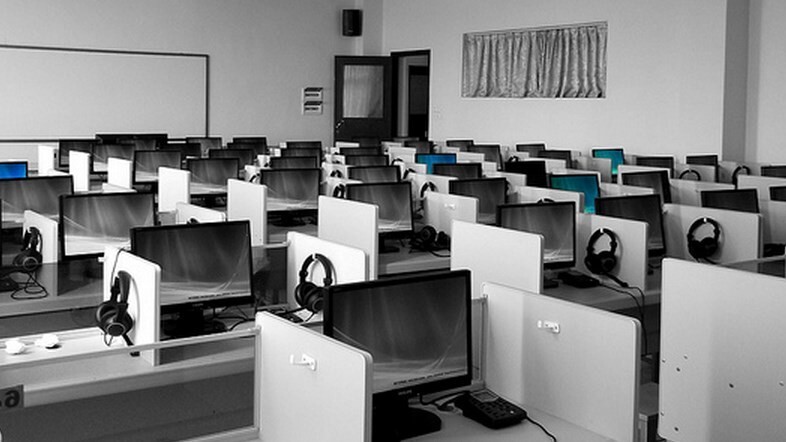 Story by
Alex Wilhelm is a San Francisco-based writer. You can find Alex on Twitter, and on Facebook. You can reach Alex via email at [email protected] Alex Wilhelm is a San Francisco-based writer. You can find Alex on Twitter, and on Facebook. You can reach Alex via email at [email protected]
Last week I attended a demo day at Microsoft's Mountain View campus. The event, the US finals, was part of the Imagine Cup series of events, a global competition that Microsoft hosts for students, allowing young teams to win money and receive mentorship for their companies.
I was curious to see what the students had built. Having been to innumerable demo confabs in which adults have crashed on stage, how might students comport themselves under a spotlight and in front of a battery of judges? Quite well, it turned out.
I can't touch on every group that presented, but a few stood out that are worth noting. Naturally, the team from my university was my favorite, even if they didn't win the day; they walked away with $5,000. To the highlights.
Project Sam
Project Sam, from the excellent University of Chicago has built an ingenious system for using SMS messages to help medical centers in Latin America stay stocked.
It's an issue that poor or lacking communication can leave locations that dispense often vital drugs simply out, as there is no clear conduit between themselves, and those that dispense the medicine  I can attest to this issue, having run into the problem when I lived in Mexico and needed a reliable source of tetracycline.
The group won $5,000 at the event, but didn't clinch the top prize that would have sent them to Russia. The following clip is required viewing:
Team Gigaloth: Produce Wars
Team Gigaloth is the company, and Produce Wars the game. This app won the games category, taking down $5,000, and won another $5,000 for having the best demo. It deserved both.
Produce Wars is a game that, coming first for Xbox and Windows, is a betterment of Angry Birds. To be frank, the game looks like a damn load of fun. It takes the classic idea – made mainstream by Rovio – of shooting objects at targets, and adds a neat barrel function.
But more than that, its creative structure breathes fresh life into a stale genre. I won't speak any more. Enjoy:
Pitch
Pitch is a neat Windows 8 application that allows users to quickly throw together a virtual space for file sharing. Imagine a dozen people at a meeting, and they need to access the most recent draft, and a logo asset, from two different people in the room. An email chain? A new Dropbox folder?
Pitch is simple: Create a room in second, and drop the file in. Everyone inside the room on their device will have instant access. Simple. It's coming out soon. Frankly, it's a neat tool.
Help Me Help
The winner of the day was Help Me Help. The company has a free mobile app that helps people in the case of an emergency, such as an earthquake. A central website receives the data, helping administrators track where issues are, and their real-time severity.
In short, it puts reporting capabilities into the hand of every person, greatly increasing the amount of information that flows to those with the power to help. Here's a shot of what it could look like in action, provided there was The Coming Quake in San Francisco:
Let's all hope that we are on vacation when that happens. The Help Me Help team is heading to the world finals of Imagine Cup in Russia. Good luck to them.
Students built this stuff. The future looks bright.
Top Image Credit: Joseph McKinley
Get the TNW newsletter
Get the most important tech news in your inbox each week.