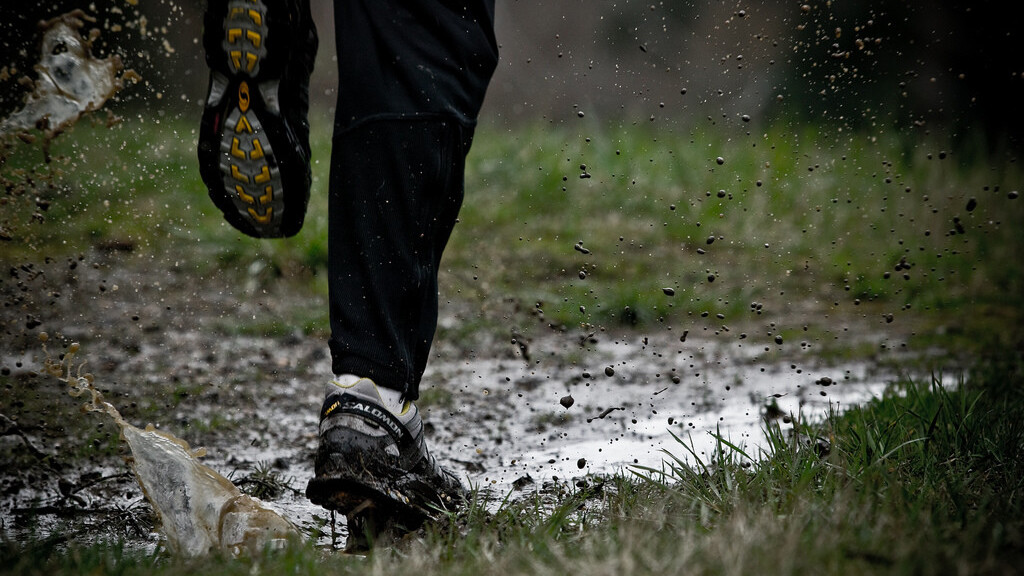 Story by
Paul Sawers was a reporter with The Next Web in various roles from May 2011 to November 2014. Follow Paul on Twitter: @psawers or check h Paul Sawers was a reporter with The Next Web in various roles from May 2011 to November 2014. Follow Paul on Twitter: @psawers or check him out on Google+.
Map My Tracks has announced a new dedicated social app for endurance sport participants, and this one promises to go really easy on your battery.
Map My Tracks, based in Canterbury, UK, is the "outdoor social network for fitness enthusiasts". It was first launched in 2008 and harnesses the power of GPS technology in mobile devices to stream live performance telemetry for sports like cycling and running. Map My Tracks now has users streaming activities live from over 190 countries and provides event organizers with live GPS tracking solutions for cycle races, sailing regattas, running events and more.
It's an app that helps people train, track & share their outdoor activities in real-time across the social sphere. There are many other apps out there that do that – such as RunKeeper, which – as we reported in January – went free in the App Store and enjoyed a million new downloads in the first four days.
But Map My Tracks has announced a new lightweight, low-power app for iPhone aimed specifically at the endurance sport market. And you'll be pleased to know, it's also free to download.
Map My Tracks Endurance sells itself as a "light-weight, low-power app that is designed to make live tracking at long distance, mass participation events a viable option for riders and organizers alike."
In real terms, a fully charged iPhone is capable of running the new endurance app for over 24 hours and Map My Tracks founder and CEO, Nick Tatt,  says this is a key differentiator between this new app and other iPhone tracking apps.
"Map My Tracks Endurance has been designed to reduce the battery drain that riders can experience from other iPhone tracking apps. The app makes it easy to let friends, family and sponsors follow live action on the web throughout events like gran fondos that can see riders being on the road for over seven hours."
A gran fondo, for those who aren't tuned-in to the latest cycling lingo, is a long distance, organized, mass-participation cycling event.
The app connects with MapMyTracks.com and lets virtual spectators follow the action online anywhere in the world, and it works for group rides too. All participants in a particular race or endurance event will use the same tag and all their activities can be followed through an online event hub, and the progress of everyone using that tag can thus be followed.
One of the first events to use this new app is Ride Across Britain, a Land's End to John o' Groats race that takes place each year. The 2011 event kicked-off on Saturday. A team of riders from Cisco is using the Map My Tracks Endurance app throughout the nine day event, so they can be followed live, on the Cisco Riders event hub, by sponsors, friends and Cisco work colleagues around the world. In fact, you can follow the race yourself.
"Adding Endurance to our range of apps gives our users a choice of what will work best for them in the events they enter", says Tatt. "Our first performance iPhone app, OutFront, works great for live tracking at events of up to five hours but Endurance can go for more than 24 hours which really changes the events that can use our live tracking solutions."
Does this mean that nobody would ever want to use the original OutFront app, now that this new power-friendly app is available? Apparently not – they are similar, but ultimately serve different purposes.
OutFront is a performance related app that centers on stats, speed, calorie count etc. Whereas the endurance app is more of a social tool that charts a participant's progress through a race. And how does the app manage to conserve juice?
As you may know, GPS is a real battery-sapper. All this app does is switch GPS on and off at intervals. These intervals are determined by the user – this could be 30 seconds, 30 minutes or an hour.
This does kind of make sense, if it's all about progress there really doesn't need to be constant GPS connectivity. And Tatt said that the app can actually run for up to 36 hours, if used on the longest interval setting and if the iPhone itself has a good battery.
There seems to be a lot of health and fitness app activity of late.  Last week, we wrote about Tribesports, the social network for sportspeople, and we also reported on RunKeeper opening its API to third parties.
Meanwhile, here's another 8 great apps to help you stay fit and healthy.