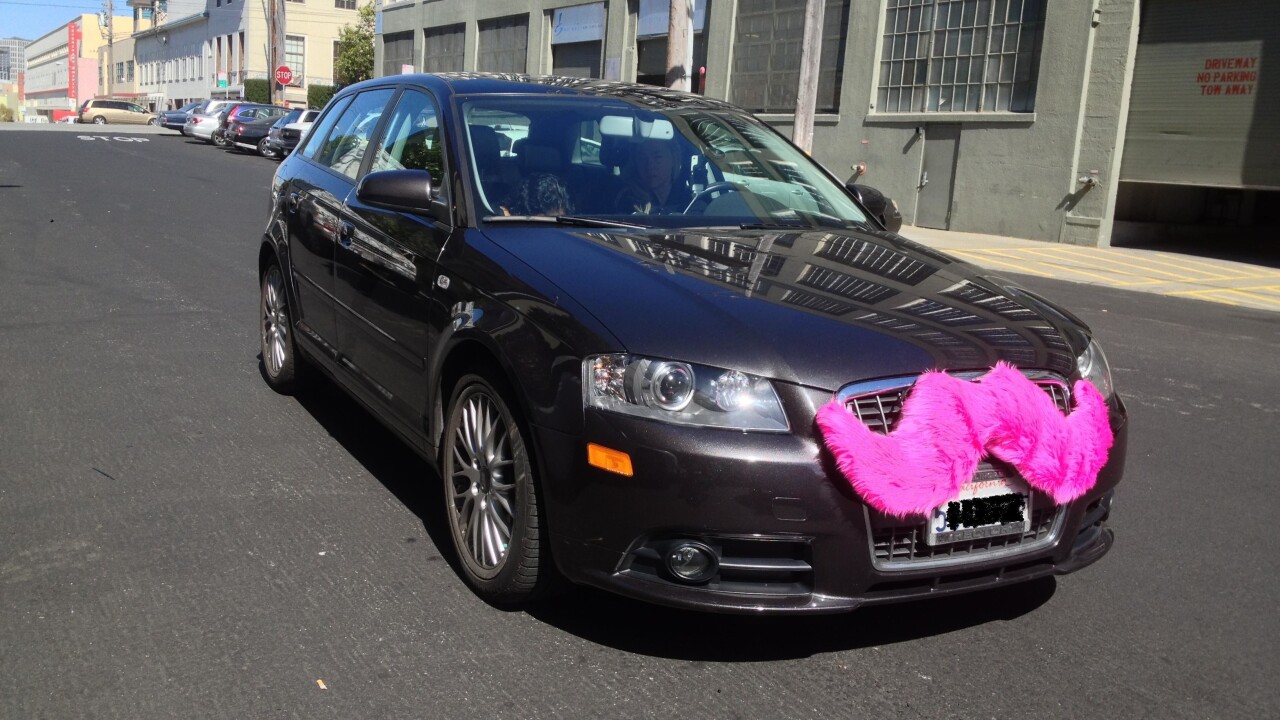 Story by
Ken Yeung is a reporter for The Next Web based in San Francisco, CA. He carries around a big camera & likes to write about tech, startup Ken Yeung is a reporter for The Next Web based in San Francisco, CA. He carries around a big camera & likes to write about tech, startups, parties, and interesting people. Follow him on Twitter, on Facebook, and Google+.
Ride sharing service Lyft has signed an interim agreement with the California Public Utility Commission (CPUC) that supports its legal right to operate. Although this is just a "hall pass" for operation and regulators are still discussing any legislation around the industry, this is a milestone for the company as it helps pave the way for its pink mustached vehicles to expand — and it's wasting no time with its next stop. Starting January 31, Lyft will be operating in its second city: Los Angeles.
Last November, Lyft was issued a cease and desist letter from the CPUC and fined $20,000 for operating unlicensed charter-party businesses. The company opposed the citation because it claimed to be a peer-to-peer ridesharing platform and accused government regulators of "trying to put us into a box that doesn't fit." It has previously claimed that Lyft shouldn't be regulated because it doesn't own cars or hire drivers.
The two co-founders Logan Green and John Zimmer said that Lyft responded to the CPUC immediately and has been having follow-up meetings. The CPUC said they understood the importance of ridesharing and are discussing opening up a rulemaking process to regulate peer-to-peer transportation.
In December, regulators decided to evaluate ridesharing services that "utilize the Internet, social media, and location services" to help bring driver and passenger together.
According to a statement released by the CPUC:
SAN FRANCISCO, January 30, 2013 – The California Public Utilities Commission (CPUC) today said that it has entered into an agreement with Zimride, operators of the Lyft mobile application, under which the company can operate while the CPUC's ridesharing rulemaking is underway.

On Dec. 20, 2012, the CPUC said it would evaluate services like Zimride via a new proceeding in order to protect public safety and encourage innovation in the transportation of passengers over public highways for compensation.

The terms of the agreement are intended to ensure the public safety of both riders and drivers through the CPUC's interim oversight of Zimride during the rulemaking through safety requirements that include continued proof of insurance, Department of Motor Vehicle checks, and national criminal background checks.

With this agreement, the CPUC's Safety and Enforcement Division will suspend its cease and desist notice to Zimride, as well as a $20,000 citation issued on Nov. 13, 2012, pending the outcome of the CPUC's rulemaking
As a result of the agreement, it appears the coast is clear for Lyft to begin its expansion. Near the end of 2012, in an email to its community, the company shared news that it was seeking to hire multiple General Managers for new cities. Currently, Lyft is only available in San Francisco so any positions outside the city limits is sure to raise an alarm. One of the cities mentioned was Los Angeles and Lyft has confirmed that it is indeed bringing the service there.
Los Angeles is a bit personal for Green — after all, he is a LA native from Culver City. Lyft says that Green's longtime goal is to provide his hometown with a transportation solution "addressing the problems of congestion and emissions."And now he has, although he's not really the first. The company believes that some of the first reported instances of ridesharing in the US started in LA in 1914.
Lyft says it already has over 100 LA-based community drivers approved to begin picking up passengers. Service will begin January 31 at 7am PST and made available seven days a week. Drivers will begin serving trips originating in Santa Monica, Venice, and areas west of the 405 freeway. In the coming weeks, Lyft will expand east to the I-5 to service those riders in West Hollywood, Downtown LA, and Silverlake.
Just like in San Francisco, Lyft drivers in Los Angeles will adhere to the company's safety measures including having $1 million per-occurrence excess liability insurance, pass a criminal background and DMV record check, and have an in-person screening and vehicle inspection. In addition, the company has a zero-tolerance drug and alcohol policy.
Photo credit: KQED
Get the TNW newsletter
Get the most important tech news in your inbox each week.