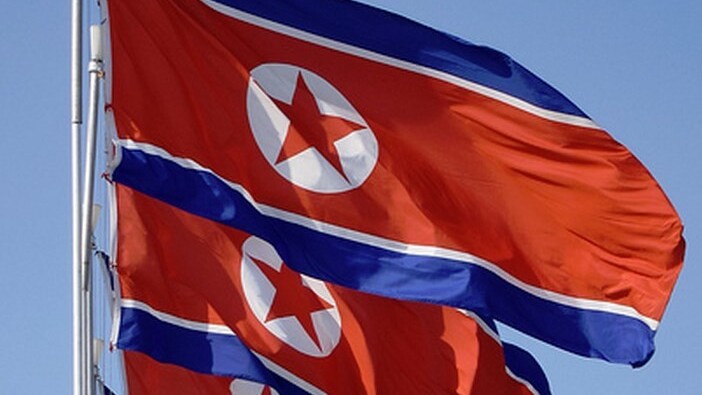 Story by
Alex Wilhelm is a San Francisco-based writer. You can find Alex on Twitter, and on Facebook. You can reach Alex via email at [email protected] Alex Wilhelm is a San Francisco-based writer. You can find Alex on Twitter, and on Facebook. You can reach Alex via email at [email protected]
From CNBC's Twitter account, minutes ago: "BREAKING: North Korea army says it has final approval for nuclear attack on U.S. – DJ." That, as they say, isn't good.
Does, however, the 'final approval' in fact constitute a real threat? Given the level of hubbub bouncing around on Twitter concerning North Korean missile technology, I took a quick look around at publicly available information and have come to the following conclusion: Unless the United States is quite confused about the state of the DRPK's ability to aim and fire rockets, we're just fine.
Except for the Western portion of Alaska. At the furthest edge of North Korea's longest-ranged rocket, part of Alaska is, in theory, in a landing zone for the Taepodong-2 ballistic missile, which has an estimated range of 6,000 kilometers.
That said, two caveats: the only time North Korea has attempted to fire a Taepodong-2 – back in 2006 – it didn't go so well, as CNN reported [Formatting: TNW]:
North Korea test-fired a long-range missile and five shorter-range rockets early Wednesday, but the closely watched long-range test failed within a minute, U.S. officials said.

The tests began shortly after 3:30 a.m. local time (2:30 p.m. Tuesday ET) and lasted for about five hours. The Taepodong-2 missile, which some analysts believed capable of hitting the western United States, failed after about 40 seconds, U.S. officials said.
Right, then.
However, in a bit of bad news, North Korea did manage to shoot a rocket based on the Taepodong-2 into space late last year. It carried a satellite. However, things did quickly go south, as reported by the New York Times:
The North Korean satellite launched into space last week appears to be tumbling in orbit and is most likely dead, astronomers are reporting. The evident failure will not cause the spacecraft to fall quickly back to earth but seems to represent a major blow to the North's portrayal of the launching as a complete triumph.
What does the range of the Taepodong-2 look like when superimposed onto the Earth? The Telegraph has us covered:
As you will note, South Korea and parts of Japan are in the range of every North Korean missile system.
However, the chance of a strike on the United States is hard to conceive in theory, and harder in practice, given the range restrictions of the Taepodong-2. Should you be concerned about North Korean military aggression? Yes. But if you live in the United States, North Korea likely has a higher chance of harming your economic interests than your physical person.
Top Image Credit: John Pavelka
Get the TNW newsletter
Get the most important tech news in your inbox each week.