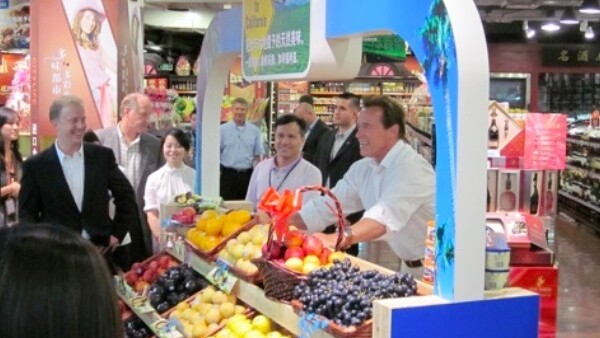 Story by
Amalia Agathou is the Community Director for The Next Web. She's studied Information and Communication Systems Engineering and has shared he Amalia Agathou is the Community Director for The Next Web. She's studied Information and Communication Systems Engineering and has shared her time between the startup and fashion scene. She has worked as an editor for The Next Web, House& Garden and Glamour magazine. Follow her on Twitter
Fact: Social media has magnified the influence our social circle has on our buys.
In the past year brands have tried to leverage social networks to market their products and social commerce will play a key part for most businesses in 2011. Product testing has also gone social, with brands reaching out to specific users, targeting local communities for feedback or spreading the word about new products. Let's take a look at the present and future of product testing:
Targeting Influencers: Start-ups like PeerIndex and Klout work hard to measure authority online, making it easy for businesses to identify and connect with influencers that have an interest in their industry. Klout Perks "unlocks" products and services testing for people that are influential and have authority on topics related to the product or service. For instance an influencer can enjoy a free flight, a test ride with a luxury car or test products like cosmetics. As the process of identifying influencers in relation to specific products becomes more sophisticated and the relationship between brand-customer becomes more personal, product testing could evolve into an integral part of the customer's experience. People could not only, through e-commerce social media intergation, see what their friends liked or shopped, but also test products relevant to their common taste and interests.
Targeting communities: Apart from individuals, brands have also been reaching out to either online or local communities. Especially mothers in online communities has been very popular with brands selling various home products. Marketers try to raise brand awareness though product reviews shared on mom-oriented social networks. The online communities are now trying themselves to leverage their influence, for instance TwitterMoms launched last September, the TwitterMoms Seal of Approval for products they test and review. The TwitterMoms Seal of Approval even incorporates a QR code, for consumers to access the details of the TwitterMoms evaluation from their smartphones easily in-store. Other brands focus on local communities and influencers, like Sears that runs in-store product testing events with guests like local bloggers. Mobile could play a big part in the community focused product testing in 2011, as, through mobile platforms and location based social networks, it's easy to organise local product testing events and "merge" the online reviews and hands-on experience with the products.
Development process: At a time when many brands try to make their customers part of the designing and developing process of their products, through crowdsourcing, it is only expected to see companies like Hewlett-Packard asking their customers to test their products and give them feedback before they launch. Hewlett-Packard has been doing this though its own site, while others have been doing this in a more social way, like Venmo and General Motors. In 2011 we can expect customers to become more involved in the development process as part of a brand's loyalty program and more start-ups focusing on helping businesses run their product testings, like the Texas-based company Prefinery that lets companies outsource the whole beta testing process.
Virtual product testing: Virtual product testing has been a hot trend for 2010 with, especially watch-makers, jewellery, clothing and cosmetics, brands launching AR mobile applications or using QR codes to enable their customers to try on products before making a purchasing decision. There has also been efforts to make virtual product testing part of the in-store customer experience with the use of tablet devices or special installations, such as AR "mirrors", like Shiseido did in Tokyo. As AR technologies evolve quickly, it could be part of unique online or in-store testing experiences. For instance, we could test drive a car with the help of an AR-enabled windshield right at an auto trade show or in-store at a car dealership.
How would you like to test products in 2011?
Get the TNW newsletter
Get the most important tech news in your inbox each week.