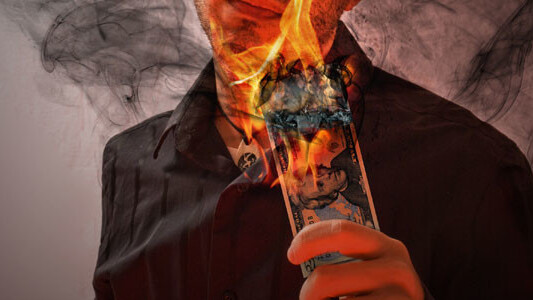 Story by
Alex Wilhelm is a San Francisco-based writer. You can find Alex on Twitter, and on Facebook. You can reach Alex via email at [email protected] Alex Wilhelm is a San Francisco-based writer. You can find Alex on Twitter, and on Facebook. You can reach Alex via email at [email protected]
What happens when you flood Facebook with over 4 million spam messages, some as lurid as including advertisements for male size enlargment? You get caught, and you get slapped with  a fine of such scale that it almost sounds wrong.
Adam Guerbuez of Montreal, Canada, is the man in hock, and after the Quebec Superior Court upheld the ruling of US court that held him accountable for legal breach in the case of the 4 million unsolicited messages, he owes a cool billion to Mark Zuckerberg and Co.
This could be the largest legal penalty in Canadian history according to some analysts. Happily for Guerbuez, he does not plan on paying a dime. He had this to say: "I don't have to… I officially declared bankruptcy and it was filed and put into effect over two months ago. This judgment was already deposed as part of the bankruptcy."
What he squandered the profits from the millions of messages on remains to be seen, but he is surely ducking the real verdict as hard as he can. The one billion dollar sum, it should be noted, is in Canadian dollars, making it out to be some 983,284,000 USD.
Guerbuez has claimed that the trial has brought him such publicity that he might squeeze a book deal out of the proceedings. Provided that he manages to sign the contract after his bankruptcy proceedings, he could actually profit from the billion dollar suit.
Quebec Superior Court Justice Lucie Fournier has banned Adam Guerbuez from Facebook.