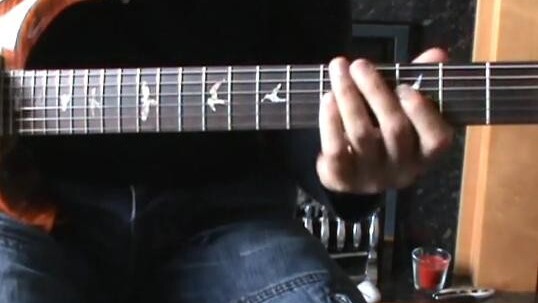 Story by
A music and tech junkie who calls Nashville home, Brad is the Director TNW Academy. You can follow him on Twitter @BradMcCarty. A music and tech junkie who calls Nashville home, Brad is the Director TNW Academy. You can follow him on Twitter @BradMcCarty.
If you've ever considered yourself to be an expert at something, to the point that you could teach someone else, chances are you've thought about ways that you could make a buck or two doing just that. The other side of this same story is those of us who have looked high and low for experts in certain subjects, only to meet dead ends. LiveNinja is a webcam-based platform where the experts and those who need them can meet, solving both sides of the equation.
Visiting a profile in LiveNinja you'll see that each person is given a few areas to customize. You can see a ninja's schedule, their rate per time, an average rating and an "nScore". Once you've decided on the ninja of your choice, you can schedule time with them and LiveNinja handles all aspects of the transaction, including any disputes.
I met the team from LiveNinja when they presented at SuperConf in Miami, Florida. After seeing this same idea attempted hundreds of times before, this was the first time that I've seen it completed and that's important. A three-man team, LiveNinja has managed to come out ahead of the competition by having a usable product and paying customers; that's far more than what I've seen elsewhere.
What's interesting, yet perhaps troublesome, is that LiveNinja says that anyone can become a ninja. From the site's FAQ:
"No matter what skills or talents you have, we want to you on board! No matter how typical or how unusual your expertise is, we think it can prove to be valuable to someone."
The team does have a vetting process, backed up by examination of certificates, degrees and other types of proof, but the doors are largely wide open. "We give every Ninja the benefit of the doubt that they are credible and telling the truth."
While this kumbaya-style system is well and good for building a base of experts, it's likely to cause heartache for the team in the future. LiveNinja says that it will have a standard of policing for any ninjas that receive a complaint against them. It's easy to imagine that someone who doesn't get what they're looking for can abuse the complaint function, so I'm hoping that the team has other ideas in mind for pre-policing in order to lessen the likelihood of this happening.
Overall, however, I have to commend the LiveNinja team on what they've accomplished so far. I've often thought about teaching classes for pitch coaching, working with the media and the like, and the only way I've found to effectively manage those classes was to use something like SkillShare which is focused on the meatspace.
Right now LiveNinja is set into a private beta mode. But never fear, if you want to get in on the action the first 200 TNW readers can do so by signing up here with the code "thenextweb".
It will be interesting to see the traction that the site gets, moving forward, but that traction can only come by having both the experts and the ones needing the teachings of them. So give it a try and let us know your thoughts.
Get the TNW newsletter
Get the most important tech news in your inbox each week.