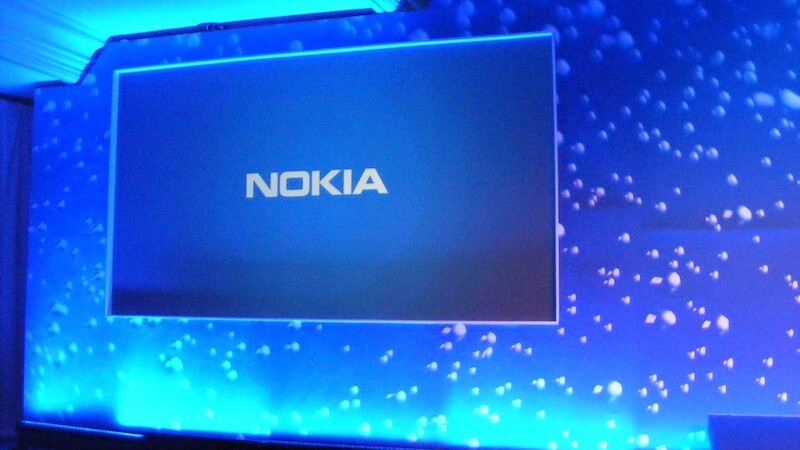 Story by
Matt is the former News Editor for The Next Web. You can follow him on Twitter, subscribe to his updates on Facebook and catch up with him Matt is the former News Editor for The Next Web. You can follow him on Twitter, subscribe to his updates on Facebook and catch up with him on Google+.
It's official, Nokia has saddled up with Microsoft and will make Windows Phone 7 its primary operating system.
We are here live at Nokia's Capital Markets Day, Steve Ballmer is milling about the audience and we are soon to learn about what the strategic partnership between the two companies will mean for you, the end consumer.
Do refresh for updates, we expect the event to move at a quick pace.
10:00am: The music is funky, the room is starting to fill up. Steve Ballmer is ghosting in and out of the room. Lots of journalists and bloggers are finally able to say they have seen the back of Steve Ballmer's neck.
10:06am: Stephen Elop takes the stage. Announces that Nokia and Microsoft are to form a strategic alliance that will build a global ecosystem that beats anything that currently exists. It will be exclusive of operators and developers.
Nokia will bring its global reach and developments, Microsoft will bring its ecosystem, unrivalled services and next generation operating system.
10:09am: Windows Phone 7 enables a faster route to the North American markets. Microsoft will be able to differentiate, take a faster route to global markets.
10:11am: Together with Microsoft, Nokia can bring its iconic hardware, powerful software and unique services to smartphones.
10:13am: Steve Ballmer takes the stage.
10:15am: Ballmer says: Nokia's global expertise will benefit Microsoft services, improve the overall joint experience. Nokia will work with Microsoft but also develop its own unique applications and services.
10:16am: Microsoft looks forward to working with Nokia's engineers, bringing enhancements and improvements to both companies. They expect rapid development of the ecosystem and believe revenue will increase as a result.
10:17am: Nokia and Microsoft will both work on the same development service and joint marketing initiatives. They are already working together on the first Windows Phones', reaching out to chip makers and operators.
10:18am: Ballmer hopes that their partnership can help development of Internet Explorer 9 and its Kinect products.
10:19am: And that's it, now to the Q&A.
Questions
Q: When will we see the first Nokia Windows Phone 7 handset?
No comment on a date but engineers are already working together. Ballmer says that when there is news, we will know.
Q: Is the partnership exclusive for Nokia?
Microsoft confirms it will work with other manufacturers, will not be exclusive.
Q: Why Windows Phone 7 and not Android?
Concerns about getting Symbian and MeeGo to market and spending time to develop a new ecosystem, Microsoft was able to help. Nokia did speak to representatives at Google but using Android would not differentiate its products from other manufactuers.
Q: What of MeeGo and Symbian?
There are 200 million Symbian devices activated around the world. Nokia will use Windows Phone 7 as its primary operating system but will still ship 150 million Symbian devices this year.
Nokia will still ship one MeeGo device this year.
Q: Will Nokia pay Microsoft pay to license Windows Phone 7?
The agreement does respect that Windows Phone 7 is licensed based but Nokia does bring a lot of its own services to the platform. The deal recognises the royalty based nature but the unique opportunities offered by working together. It will also provide Nokia will additional revenue streams not previously available to them.
Q: What happens to Nokia's role in Finland?
Will always be a Finnish company, will remain its home. "Nokia is first and foremost a Finnish company. It will remain our home in the future". However, there will be reductions in staff globally.
Q: How can Windows Phone 7 move into the mid-tier?
Windows Phone 7 is Nokia's primary operating system. The partnership will ensure that Nokia can move down the pricing tiers.
Q: Does Nokia have a tablet strategy? Isn't a MeeGo device DOA?
No announcements about a tablet device but could look into projects Microsoft may plan to release.
"Anything we plan to ship, we will make sure that will support the ecosystem when it launches."
That's it! The press briefing has now ended.
Get the TNW newsletter
Get the most important tech news in your inbox each week.
Also tagged with