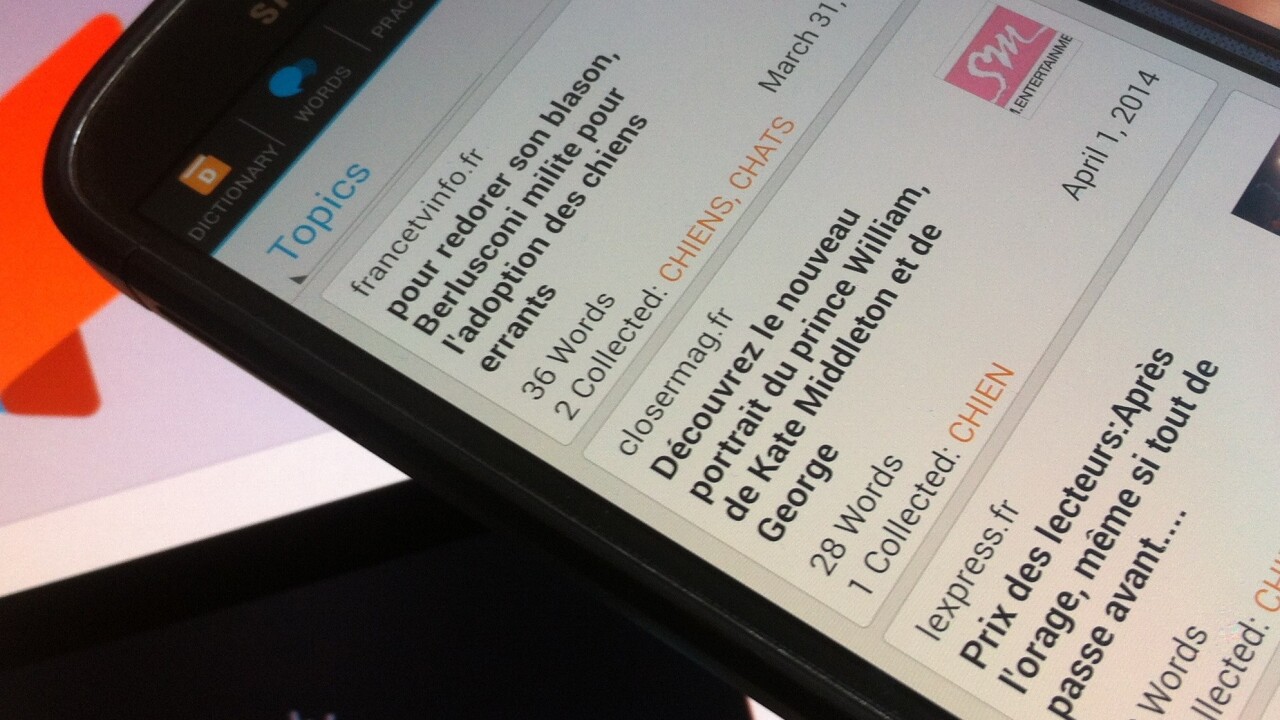 Story by
Paul Sawers was a reporter with The Next Web in various roles from May 2011 to November 2014. Follow Paul on Twitter: @psawers or check h Paul Sawers was a reporter with The Next Web in various roles from May 2011 to November 2014. Follow Paul on Twitter: @psawers or check him out on Google+.
"You push a button, and the world's yours. You know how they talk about the world getting smaller? Well, it's thanks to these that it is. Everywhere now is our own neighborhood."
This prophetic pronouncement was made by Canadian scholar Marshall McLuhan way back in the hippie sixties, so it's clear this wasn't him talking about the Internet (he was talking about telephones). The underlying sentiments, however, very much ring true today regarding this global village we call the Web.
However small the world may be getting, figuratively speaking, there is still the inherent language barriers to circumvent. There are many digital tools at our disposal on this front, including Google Translate for simple on-demand translations, or the likes of Babbel and Duolingo for those looking to actually learn new tongues.
Now Lingua.ly has thrown its hat into the language-learning sphere, with a new mobile app that promises to create opportunities for learning languages simply by browsing the Web.
Lingua.ly franca
In its current guise, Lingua.ly takes the form of a Chrome extension (which has been out for a while already) and an Android app that officially launched this week, though an iOS incarnation is incoming. Here's how Lingua.ly works.
If you're looking to use the browser extension too, you can highlight foreign-language words from the Web and add them to your cloud-based account, and they are then accessible through the mobile app as well. Alternatively, you can work entirely within the mobile app and not concern yourself with the Chrome extension. Here, we look mainly at the Android app as a standalone entity.
Your first steps when setting up Lingua.ly is to indicate the language that you're learning, though the personalized content from the 'Read' section (which we'll get to in a bit) is currently only tailored for English, French, Spanish, Arabic and Hebrew. The app itself is available to download fully localized for English, Chinese, Hebrew, German, Italian, Spanish, Portuguese, French and Russian.
Once you've indicated your language, you can manually type or paste words into the dictionary, and it will give you the translation in your mother tongue.
You can then review and customize your word collection by choosing an associated picture and sentence (for context) to go alongside it…
…and practice these words in sessions with a little help from interactive flash cards and games, featuring Coffee Break (5 words), Regular Size (15 words), or Word Feast (30 words).
The more words you add to your personal dictionary, either directly through the app or via the Chrome extension, the more articles it serves up (under 'Read') that feature these words within it. And over time these will increasingly become topics that are of interest to you, as it tracks your growing word bank and associated online activity.
Any additional words from these articles not make sense? Select and add to your dictionary for more context-based flash cards action.
The idea here is that Lingua.ly serves as your companion, helping you collect a few words each day as you hone and improve your skills. However, for me, I'm just not convinced this is that well suited to complete beginners.
The concept behind Lingua.ly is a sound one in general – you read foreign-language content on your mobile and highlight unknown words, Lingua.ly translates it, saves it and gives you tools to learn it. But if you have no knowledge of a language to begin with, why would you be reading a foreign-language text, and how can you single out just one word to translate and save if you don't understand anything from the original text?
It's a quandary for sure, and for me I see this being better suited to those looking to improve their existing language skills rather than those starting from scratch. If I'm trying to learn Spanish, it's kind of hard for me to insert Spanish words as the starting point and translate back the way into English – it should be made easier to use your native tongue as the starting point, with the app automatically saving the foreign-language version of the word(s) to your personal dictionary.
There is plenty of scope for iteration and improvement here, and we're told that some key changes are coming in the coming weeks. These include new features that support learning languages via content on Facebook and Twitter, similar to what's available with the Chrome extension.
You can grab Lingua.ly from Google Play now.