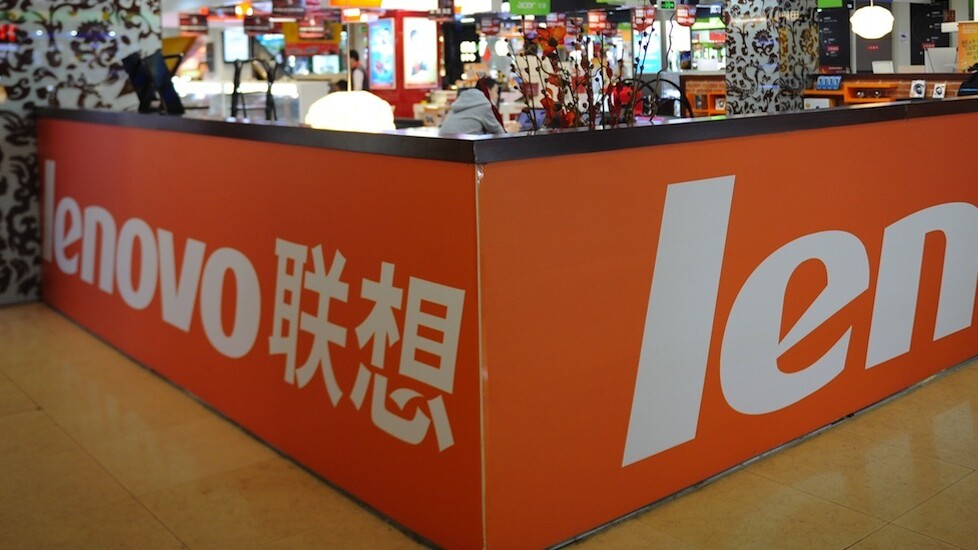 Story by
Kaylene Hong was Asia Reporter for The Next Web between 2013 and 2014, based in Singapore. She is bilingual in English and Mandarin. Stay in Kaylene Hong was Asia Reporter for The Next Web between 2013 and 2014, based in Singapore. She is bilingual in English and Mandarin. Stay in touch via Twitter or Google+.
Lenovo is expanding its range of Think and multimode devices, which will be showcased at the Consumer Electronics Show (CES) in Las Vegas this week. The company has given us a first glimpse of the more than 15 products to be announced over the next few days, and here are a few that have caught our eye.
A 'virtually indestructible' lightweight ultrabook
Lenovo is taking the wraps off its third generation ThinkPad X1 Carbon, claimed to be the world's lightest 14 inch ultrabook. It weighs only 2.8 pounds (about 1.27 kg) and Lenovo touts it as "virtually indestructible." The X1 Carbon is made from carbon fiber, the same material used to build aircrafts and racing cars.
The latest iteration of the X1 Carbon comes with an adaptive keyboard, and has integrated voice and gesture control. It also features improved viewing and touch experiences — with a display that provides sharper and brighter images at higher resolutions with better viewing angles.
Prices for various models of the ThinkPad X1 Carbon start at $1,299 and it will be made available starting late January.
The Thinkpad 8, an 8-inch business tablet
The Thinkpad 8 is an 8-inch tablet made of machine-cut aluminum, which Lenovo touts as catering to those who want a portable device that can connect to a keyboard and display for a full PC experience. It comes in three modes: the 'Tablet Mode' for those who want to use it on the go, the 'Desktop Mode' after it's connected to the optional keyboard base, dock or monitor, as well as the 'Tent Mode' if users flip the optional Quickshot Cover over the tablet.
The ThinkPad 8 is powered by an Intel Bay Trail quad-core processor, comes with up to 128GB of storage, a micro-USB 3.0 port, LTE connectivity, as well as a full Windows 8 Pro experience.
Prices for the ThinkPad 8 convertible tablet start at $399, and will go on sale in late January.
New Lenovo consumer laptops and desktops
Lenovo is revealing three new additions to its consumer line of laptops and desktops. The new clamshell 14-inch Y40 and and 15.6-inch Y50 laptops focus on multimedia technologies such as the latest graphics options and audio features, while the 14-inch Z40 and 15.6-inch Z50 laptops emphasize different colors, as well as facial recognition and motion and voice control.
The Y40 and Y50 laptops start at $999 and will be available from May 2014, while the Z40 and Z50 laptops start at $599 and will go on sale in March 2014.
The C560 all-in-one is a 23-inch Windows 8.1 home PC, which has a full HD 1920×1080 optional multitouch display. It runs on a fourth-generation Intel Core processor and comes with NVIDIA graphics, as well as Dolby Advanced Audio, making it a desktop suitable for watching movies or playing games. 
Models of the touchscreen C560 AIO start at $659 and will be available from February 2014.
More convertible and detachable devices
Lenovo's first multimode tablet, the Yoga Tablet, was unveiled in October last year. It straddles the PC-meets-tablet market position that Microsoft, among others, is focused on with its Surface tablet. Lenovo tried to differentiate the Yoga Tablet's design, letting users handle it in three ways — 'hold', 'tilt' and 'stand' — thanks to a cylindrical handle that rotates and can be used as a stand and a handle when the device is held in portrait mode.
The company has just announced Yoga 2 — an 11-inch model retailing at $529 from January, which measures just 0.67 inches, weighs about 1.3 kilograms and is powered by a quad-core Intel Pentium processor. There is also another 13-inch model going for $999 which features a full HD display, and will go on sale in February.
MIIX 2 is a detachable three-mode laptop — users can take only the touchscreen tablet when they're on the go, then use the 'Laptop Mode' by connecting back to the base for a full Windows 8.1 laptop experience with a full-size keyboard. They can also engage MIIX 2's 'Stand Mode' by turning the tablet 180 degrees and inserting it into the keyboard base, which is useful for watching movies or viewing photos.
The 10-inch MIIX 2 measure just 0.36-inches in terms of thickness and weighs just 1.3 pounds (0.6 kg), while the 11-inch model focuses on higher performance by incorporating a fourth-generation Intel Core processor, and up to 256GB of fast solid state drive storage.
Prices for the Lenovo MIIX 2 start at $499 for the 10-inch model and $699 for the 11-inch model. The former will be available beginning in March, while the latter will go on sale starting in April.
Follow all of our CES 2014 coverage.
Headline image via Peter Parks/AFP/Getty Images
Get the TNW newsletter
Get the most important tech news in your inbox each week.
Also tagged with