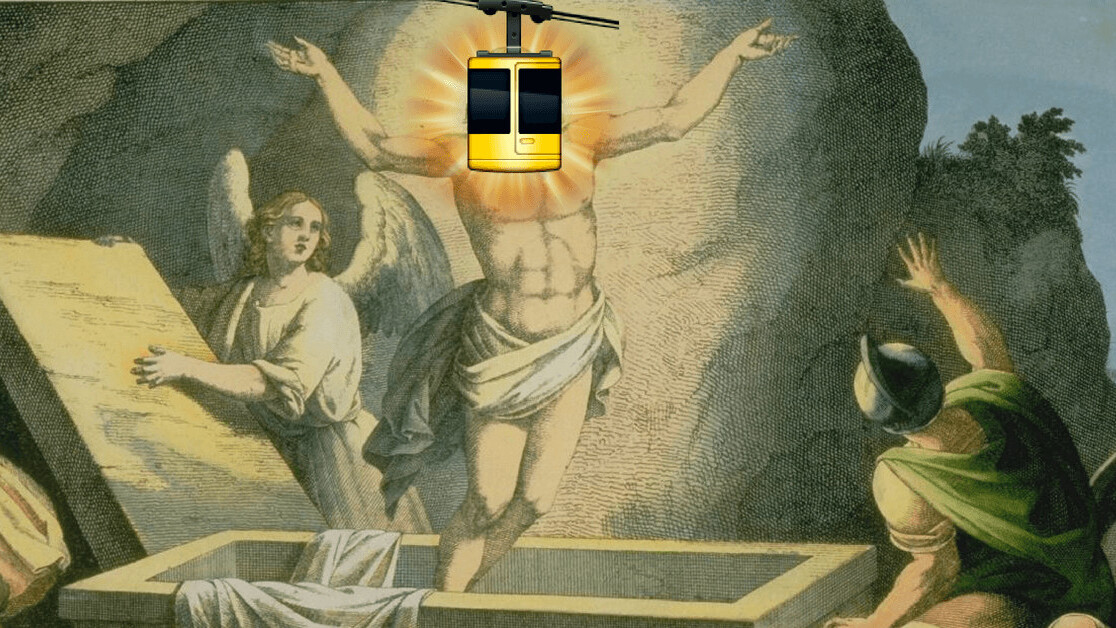 Story by
Former TNW writer
If you take a few moments to scroll through the emoji keyboard, you'll eventually come across the 'travel and places' category to find an innocent looking aerial tramway (?).
This was Twitter's least used emoji for the past 77 days but as of yesterday, it's now officially the second to last least used emoji in the emojiverse (hooray!).
The least used emoji is now: ? (Input symbol for latin capital letters)

— Least Used Emoji Bot (@leastUsedEmoji) July 22, 2018
The ABCD emoji (?) is now 'in the lead' as Twitter's most unpopular emoji and this is all down to the Least Used Emoji Bot (@leastUsedEmoji), a Twitter account sending automated updates of this (important) information every morning to its 16.1K followers. 
The updates are pulled from emojitracker, a real-time scoreboard that scans every Tweet for emoji since 2014. The site tracks 845 approved Unicode emoji and inevitably one of them will be running in last place (far, far behind the famous cry-laughing face ?) and the internet didn't want the aerial tramway suffer that fate.
WE GOTTA BOOST MY GUY ?. COME ON EVERYBODY LET'S SHOW AERIAL TRAMWAY SOME LOVE ???????https://t.co/57TcBMfnyG

— Rodger Sherman (@rodger_sherman) July 19, 2018
Guys this has gone too far please smash that mf'n aerial tramway emoji ???????????????????????????????????????????????????????????????????????? https://t.co/0ClXjDxvhY

— Milk (@BGradeathlete) July 21, 2018
The aerial tramway is deserving of this little win and it's possible that the ABCD emoji deserves to be in last place (have you ever used '?' in conversation?)
I'm not confident that Twitter users will use their internet voice for the sake of ?'s reputation like they did for the aerial tramway. But I can think of a couple emoji that are more deserving of last place: the phallic looking eggplant (?) and the truly terrifying looking clown (?) — he haunts my dreams.
Get the TNW newsletter
Get the most important tech news in your inbox each week.
Also tagged with