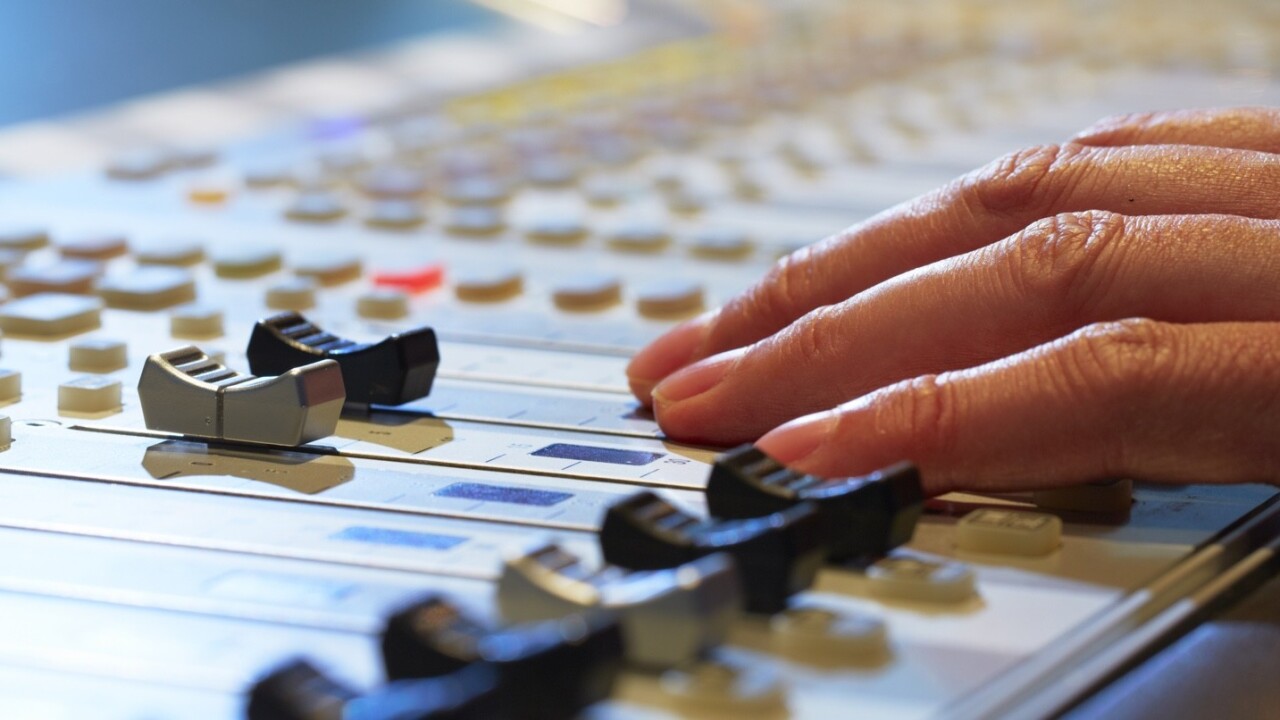 Story by
Founder
Martin Bryant is founder of Big Revolution, where he helps tech companies refine their proposition and positioning, and develops high-qualit Martin Bryant is founder of Big Revolution, where he helps tech companies refine their proposition and positioning, and develops high-quality, compelling content for them. He previously served in several roles at TNW, including Editor-in-Chief. He left the company in April 2016 for pastures new.
Although many people aren't familiar with it, mastering is a key part of professional music-making. Often described as a 'dark art,' it used to require a special set of tools, a lot of time and a well-trained pair of ears, but a product called Landr has turned it into a one-click process – and a new feature could see it take work from human mastering engineers.
Mastering is the final step in the production process before a song is ready to be released. First you record a song, then you mix it, adding effects and adjusting volume levels to make it sound just as you want it; for many amateur musicians, that's where the process ends. Professional musicians, however, will generally then employ a mastering engineer to make sure the song sounds as good as possible when played on the radio, or as a download or on a CD.
In many cases, mastering involves making a song a lot louder without it sounding unpleasant or distorted, and ensuring the bass, mid-range and high frequency tones are set in a way that makes the song sound as good as it possibly can. There are plenty of other creative and technical tricks up a good mastering engineer's sleeve too.
The fact that many amateur and independent musicians don't understand the process helps explain why most recorded music is never mastered at all. Montreal-based Landr wants to change that by automating the process and making it accessibly priced.
It really is easy. Upload your song at Landr.com and you get an instant preview of what it will sound like when mastered. You can select from three different loudness levels and then pay to download the version you like best as an .mp3 or .wav file.
It's an approach that has attracted the attention of amateur and professional musicians alike. Warner Music is an investor in the company and has used it on projects such as a Paris Hilton remix, while Snoop Dogg's Doggy Style Records has been using it too. Here's a track mastered with Landr.
Going hi-res
One thing that's held back widespread professional use of Landr is that masters were only available in 16-bit audio, which is too low a resolution for most pro use cases. From today, that's changed with the launch of a 24-bit 'hi-res' option.
The feature is launching first through INgrooves' music services platform and will be available at a later date though its own site.
Landr co-founder Justin Evans said that a 24-bit option wasn't part of the plan for the company originally. "We were targeting the SoundCloud generation, we thought the market was for compressed audio files," he says. However, Landr has found users far beyond bedroom and garage musicians and producers.
Evans says it's often used in studios to help engineers check if a mix is going in the right direction. Others are using it to learn to mix better by being able to understand how their creative choices affect a finished master.
'Uber for the recording studio'?
One way of thinking about Landr is as the 'Uberfication' of the recording studio. A traditionally human-led process is being replaced by an easier, technology-driven one. Just as the old-school taxi industry is upset with Uber, mastering engineers I've spoken to have a generally negative take on Landr.
'Landr's just taking a cookie-cutter approach to a specialized and highly skilled job;' is the general viewpoint of these professionals who have long enjoyed the privilege of their work being seen as a mysterious, premium product.
However, Evans sees a role for both humans and automation in the future of mastering. He says that Landr has a place a tool for the masses to make their songs sound better, and as a reference tool for professionals
Indeed, earlier this year I tried both Landr and a professional human engineer for the same songs. The human engineer brought an individual creative spark to the music that an automated service simply can't provide. He decided to make the baseline 'pump' through creative use of compression – that's the kind of decision software can't objectively make.
However, when I simply want my music to match up to other songs in my library, I reach for Landr. Last Friday I mixed a song, ran it through Landr and then had it up on SoundCloud ten minutes later sounding loud and proud. In the past, I'd have had to spend a good few hours working on the master myself and it wouldn't necessarily have sounded as good.
While it may not have the human touch, Landr is filling a real gap in the market and the new 24-bit option means it could become an invaluable tool for any recording studio.
➤ Landr