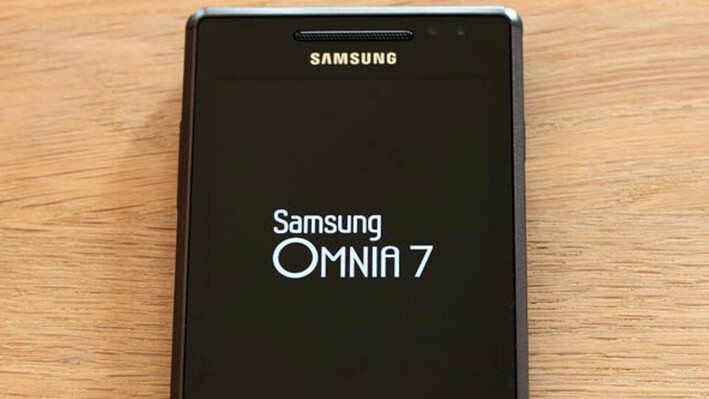 Story by
Alex Wilhelm is a San Francisco-based writer. You can find Alex on Twitter, and on Facebook. You can reach Alex via email at [email protected] Alex Wilhelm is a San Francisco-based writer. You can find Alex on Twitter, and on Facebook. You can reach Alex via email at [email protected]
By now we are treating the release of the Mango update to Windows Phone as a nearly done deal, but for owners of the Samsung Omnia 7 handset, the distribution has yet to even begin.
In fact, the Omnia 7 is the handset that is the farthest behind. While other phones, and their respective carriers, have tested, approved, and delivered the Windows Phone 7.5 update (what we casually call Mango), the Omnia 7 has been forced to sit by the sidelines and wait patiently.
Happily, now quite some time past the official release date, progress is being made. The Omnia 7 is now listed, across the carriers that offer it, as in "testing." In case it has slipped your mind, testing in this context means "undergoing mobile operator network and quality tests." That is the official Microsoft language.
Of course, for those intrepid enthusiasts, there has long been a way to Mango that was open. As WPCentral puts it, "Although lots of folks have received the update for the Samsung Omnia 7, officially at least it's still not available–or rather the firmware that's tied into it is not as easy to get (you can still force-update to Mango, but not get the firmware)." We've warned you, our dear reader, to be patient, but we understand if the wait was too much.
So then, what next? After testing comes 'scheduling,' which can last up to ten days, and then distribution. Our guess would be that the update should land inside of this month. TNW Microsoft has reached out to Microsoft for comment on the matter. We will update this post when we hear back from the company.
Get the TNW newsletter
Get the most important tech news in your inbox each week.
Also tagged with