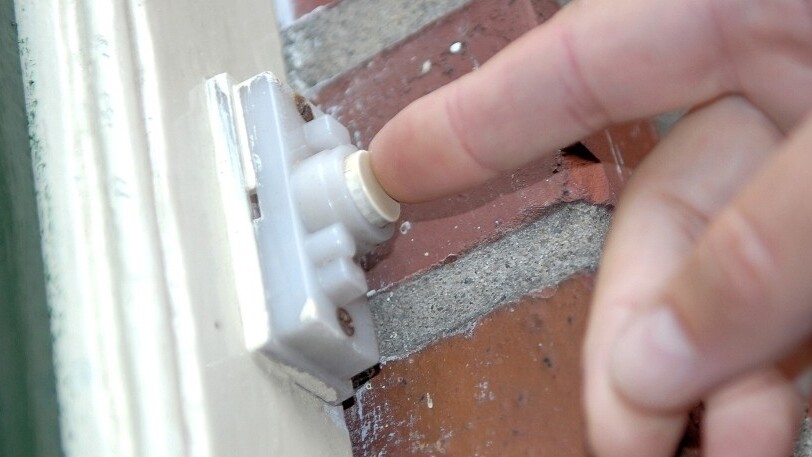 Story by
Paul Sawers was a reporter with The Next Web in various roles from May 2011 to November 2014. Follow Paul on Twitter: @psawers or check h Paul Sawers was a reporter with The Next Web in various roles from May 2011 to November 2014. Follow Paul on Twitter: @psawers or check him out on Google+.
What the world needs is another location-based, social-centric, photo-messaging app, right?
If that just made you zone-out and reach for your cup of coffee, that wasn't the intention. But that's what Ding Dong is, and in its short lifespan so far, signs are this app could  have legs.
After a closed beta period kicking off a few weeks back, the app is rolling out globally from today starting with iOS.
The lowdown
In the nuttiest of nutshells, Ding Dong is selling itself as an easy way to communicate your location to friends, furnishing said message with a photograph or emoticon. So, it's not a text message, and you're not broadcasting your location to the world. You can't 'follow', or be 'followed'. It's a one-tap 'Hey, I'm here and I'm well' thumbs-up to your buddies.
Once you've signed up, you'll be asked to invite friends by email, Facebook or through your address book. Then, your friends can ping you a message with, say, a photo of them 'waving' attached to a mapped location. You can then respond with a wink, smile, kiss or other suitable gesture…
…or take a photo with the doorbell button. There is an accompanying video to explain how the shutter-button works, but I feel this could perhaps have been a little more obvious, without the need for a video.
At any rate, push the button, hold it, and swipe down to the left to tap your iPhone's front-facing camera for 'selfies'. Or swipe down to the right for the rear-facing camera.
You're automatically notified when they've seen your message. And you can even pin a specific friend to your homescreen for easy access.
On first glance, there is a temptation to compare Ding Dong to something like Snapchat, or even Rando, but that's well wide of the mark. Sharing photos is part of the picture (pardon the pun), but it seems this is more about location-sharing and letting friends and loved ones know where you are easily, rather than networking with strangers or 'checking in'.
I'd actually be more inclined to say this is like a stripped down, simplified version of Path, insofar as it lets you share locations and augment this with a quick snap.
Also, the guys behind the Berlin-based startup are 'future-proofing' the app – they're working on a version for the Pebble smartwatch. No indication yet as to when this would be released to the public though:
No fiddling with your phone required – you can send a location-based nudge with a tap of your wrist.
"We are starting with picture, location and emotions – but we have plans for Ding Dong to be a lot more powerful going forward," explains Onno Faber, cofounder and CEO.
"There is so much meaningful, contextual data that smart devices gather that we can use to make staying in touch as simple and magical as possible. We are starting with the basics and are introducing the concept gradually."
During the beta phase, users in 98 countries sent several hundred thousand Ding Dongs.
In related news, we've actually just gotten wind of another app called Ding Dong, which has recently changed its name to gniD gnoD, a 'doorbell app' that launched back in November 2012. Astral Vision, the company behind gniD gnoD, tells us that Wit Dot Media Berlin GmbH (the company behind Ding Dong) registered the name as a brand around the world.
At any rate, Ding Dong is live now, and we're told a closed-beta version for Android is being unveiled shortly. You can be kept informed on that by signing up here.
Disclosure: This article contains an affiliate link. While we only ever write about products we think deserve to be on the pages of our site, The Next Web may earn a small commission if you click through and buy the product in question. For more information, please see our Terms of Service
Feature Image Credit – Thinkstock