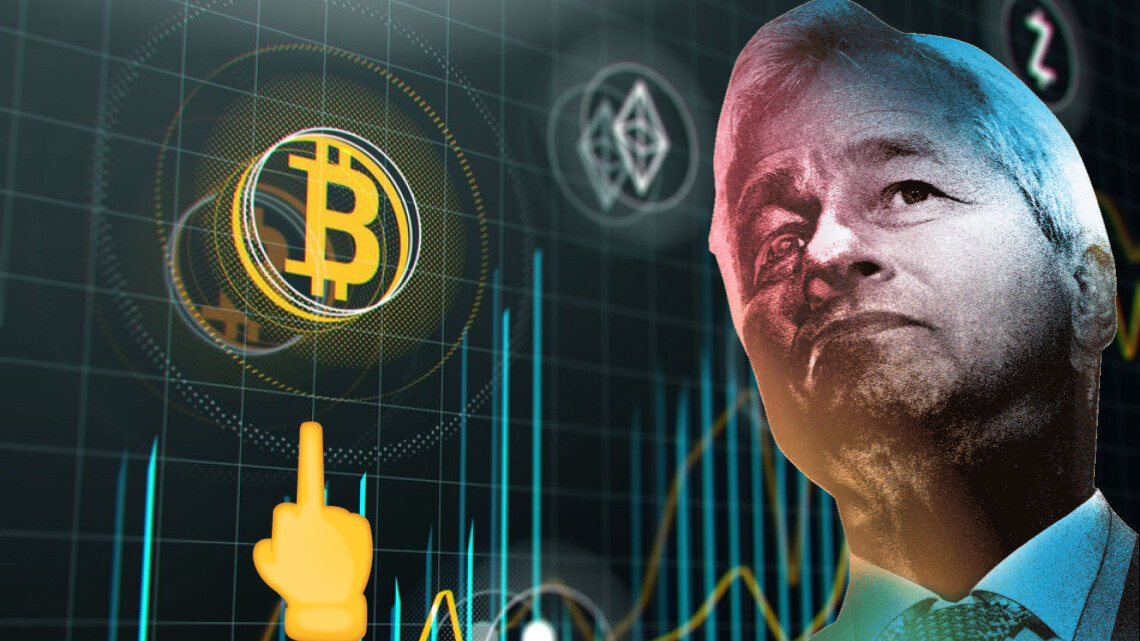 Story by
Former TNW writer
JP Morgan CEO Jamie Dimon may have been one of the most influential critics of Bitcoin ever since he called it a fraud last year, but he is reluctant about becoming the face of the war against the apex cryptocurrency.
Asked if he has changed his mind about Bitcoin at the Axios Conference in LA, Dimon quashed earlier reports of softening the stance on Bitcoin.
"I never changed what I said, I just regret having said that," he said. "I didn't want to be the spokesperson against Bitcoin. I just don't give a fuck, that's the point."
Dimon also stuck by the "blockchain, not Bitcoin" proposition, that the entire banking industry espouses. "Blockchain is real, it's a technology, but Bitcoin isn't the same as a fiat currency."
It is ironic that Dimon would make these comments less than a week after JP Morgan revealed that they are "tokenizing gold bars and diamonds" on their blockchain platform Quorum.
For those who do not know, Quorum is a permissioned network based on the Ethereum blockchain. Its utility is essentially the same as that of Ethereum, but it is focussed on providing private and more centralized solution for enterprises who want to work with blockchain.
Although Dimon is speaking in his personal capacity, it still seems hypocritical that JP Morgan's CEO goes about dismissing cryptocurrencies while the company is creating blockchain-based digital assets of its own.
Get the TNW newsletter
Get the most important tech news in your inbox each week.
Also tagged with