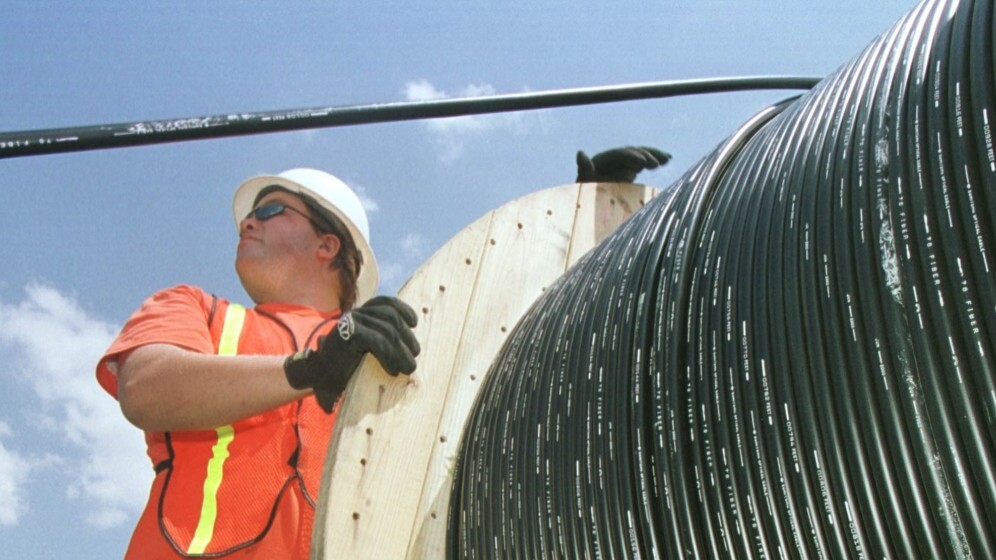 Story by
Europe Editor
Ben is a technology journalist with a specialism in mobile devices and a geeky love of mobile spectrum issues. Ben used to be a professional Ben is a technology journalist with a specialism in mobile devices and a geeky love of mobile spectrum issues. Ben used to be a professional online poker player. You can contact him via Twitter or on Google+.
A European Commission (EC) study looking at fixed-line broadband speeds received by households across Europe has revealed that some customers get less than half of what their provider promises with their packages.
The report, the first stage of which was carried out by broadband measurement experts SamKnows, revealed that on average European customers get 74 percent of the broadband speeds they pay for, so, if you're on a 100MB headline speed package that means downloads of around 74Mbps, which sounds pretty decent.
However, if you're on an up-to 24Mbps copper-based DSL service still and only receiving 44 percent of your paid-for advertised speeds, you'll only be getting around 10.5Mbps, which doesn't sound so good if you've been promised significantly higher.
"This is the first time the difference between advertised and actual broadband speeds is confirmed by comparable and reliable data from all EU member states." There are significant differences in the European national markets, most likely due to advertising practices," Neelie Kroes, Vice-President of the EC, said."Consumers need more of this sort of data to help make informed choices, so we will repeat the exercise. And we take these first results as further proof of the need for a real connected single market."
The tests are essentially the pilot phase of a wider transparency programme around broadband speeds across Europe being carried out by the EU, and while ISPs were not invited to take part in this first round of testing, they will be included in future rounds.
The EC said that in absolute terms the average speed across the EU was 19.47Mbps during peak hours (all tests were during peak hours – weekdays, 7pm-11pm) but that the mix of technologies being offered hid the true results of the test.
Cable connectivity and FTTx (fiber-to-the-cabinet/fiber-to-the-premises) options unsurprisingly delivered the best results, offering 91.4 percent and 84.4 percent of the advertised speeds, respectively. The report noted that while fiber connections offered faster speeds overall it was less reliable than cable.
The study also looked at upload speeds across the EU and found that they were much closer to their advertised speeds, some 88 percent, and delivered an average of 6.2Mbps across the region.
Digital Agenda
Kroes interest in broadband is not new. In addition to being VP of the EC, she is also the Digital Agenda Commissioner for Europe, putting the task of achieving the Digital Agenda 2020 goals firmly on her plate. These aims include is ensuring all Euopean households have access to broadband with a minimum download speed of 30Mbps, and that 50 percent of households will be signed up to packages of 100Mbps or more by 2020.
She hopes that this most recent study will result in a more transparent broadband market and give consumers better information about what they are paying for and what they actually receive.
In September 2011 in the UK, the Advertising Standards Authority (ASA) and Committee of Advertising Practice (CAP) introduced new guidelines for the advertising of broadband speeds which included that at least 10 percent of customers must be able to receive the advertised speed and that companies must print a disclaimer highlighting the fact that a significant number of customers won't be able to receive that speed.
Image Credit – Getty Images
Get the TNW newsletter
Get the most important tech news in your inbox each week.