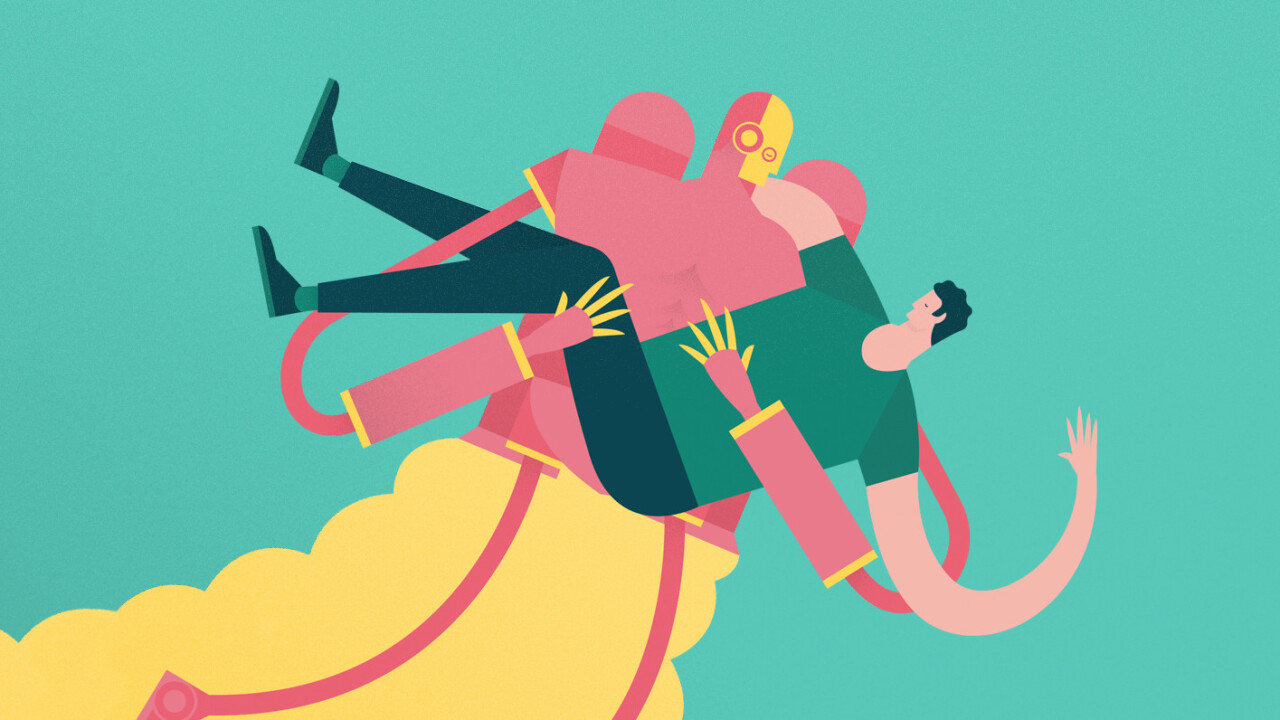 Story by
Jason likes making big things happen (now @ Village.fm, previously BetterBill and Oleh! Records) and writing about big things that happen in Jason likes making big things happen (now @ Village.fm, previously BetterBill and Oleh! Records) and writing about big things that happen in music and tech. He also likes turtles.
Dealing with customer service sucks – it is the bane of our existence as consumers.
Once you've searched the site to find the right number –  which feels purposefully hidden to discourage you from calling – you then talk to a robot that completely fails to understand what you're saying (I said BILLING not Bill Clinton!). And let's not even discuss the hold music…
Eventually, you hit paydirt. You answer a few questions asked by a real human, only to find out you're speaking to the wrong person, who proceeds to transfer your call to someone else. But seriously, the hold music!
When you're finally transferred to the right person, you're so frustrated with the entire process that you lose it, demand to speak to a supervisor or threaten to switch to a new provider all together. Sound familiar?  
Whether it's calling our internet provider to deal with low speeds, our bank to ask about those extra rates, or just ordering a pizza, there's just something about picking up a phone and calling to talk to a company rep that's simply agitating.
Great customer service in the 21st century
Thanks to the internet, we can now complain to our providers via email, online chat, and every new social media outlet that pops up. And companies are racing to keep up with the times, forced to respond to customers on all fronts, even offering customer service via Snapchat.
High speed times call for high speed responses. Today, customers expect their complaints to be addressed quickly and a 24-hour response window just doesn't match their expectations. And a canned-response won't do the job, either.
Customers expect the quality of Zappos service in a click. Meaning other companies face a serious challenge.
Is AI the answer to customer service woes?
The answer may lie in artificial intelligence, which could eventually meet all of these expectations and lower costs for companies.
The concept of AI improving customer service is nothing new. Back in 2001, ABN AMRO released a financial services bots to answer common FAQ as well as was hailed as a 'pioneer in computerized wealth management'.  And those call-routing bots we've come to curse, have been around since Moviefone.
Messenger bots are all the rage amongst tech-friendly companies, and AI has already seen a boost in customer service prevalence. From ordering flowers to purchasing airline tickets to getting financial advice, the demand for actual reps is plummeting thanks to chatbots.
With the clear benefits AI offers companies – by both lowering customer service costs and speeding up responses – the adoption of this tech as a customer service norm is inevitable.
Is the end of human-powered support upon us?
Thanks to IBM's Watson focused on improving customer service through machine learning, a career in customer service is waning. But will we like the AI's service? Not necessarily.
There's no doubt that people prefer speaking to other people. But it's not as though we always prefer talking to a human representative. In fact, we often prefer self-service. And this is where AI can excel.
With a combination of machine learning and FAQ, a lot of customer support inquiries can simply be prevented by knowing what customers need before customers turn to support – a win-win for everyone.
Companies like Assist.ai and Digital Genius are combining both AI with a human touch to help customer service reps prioritize responses and respond both faster and better.
How bots can help
But AI can also do much more than traditional customer service reps, not only servicing customers when they ask for it, but even when they don't realize they need it.
Instead of just waiting for the upset customer to turn to customer service, companies are offering solutions that proactively prevent the need for customer service. BetterBill aims to help UK customers deal with bills (mobile, internet, gas, etc.), notifying users whenever they should make a change and then doing it for them with a single click.
Customers sometimes need that human touch and AI just isn't advanced enough to solve complex issues on its own. Nevertheless, adding a dash of AI to your customer service methodology already makes a lot of sense. And as the technology advances further, companies, like ABN AMRO, are consistently exploring chatbot technologies and virtual systems to make a more seamless approach to customer service.
With any luck, those frustrating phone calls to providers should become a thing of the past.
Get the TNW newsletter
Get the most important tech news in your inbox each week.
Follow @thenextweb
Whatever your specialism, with ABN AMRO your talent and creativity will help build the bank of the future. Find out what it's like to work for ABN AMRO and learn more about their exciting job opportunities.
Also tagged with