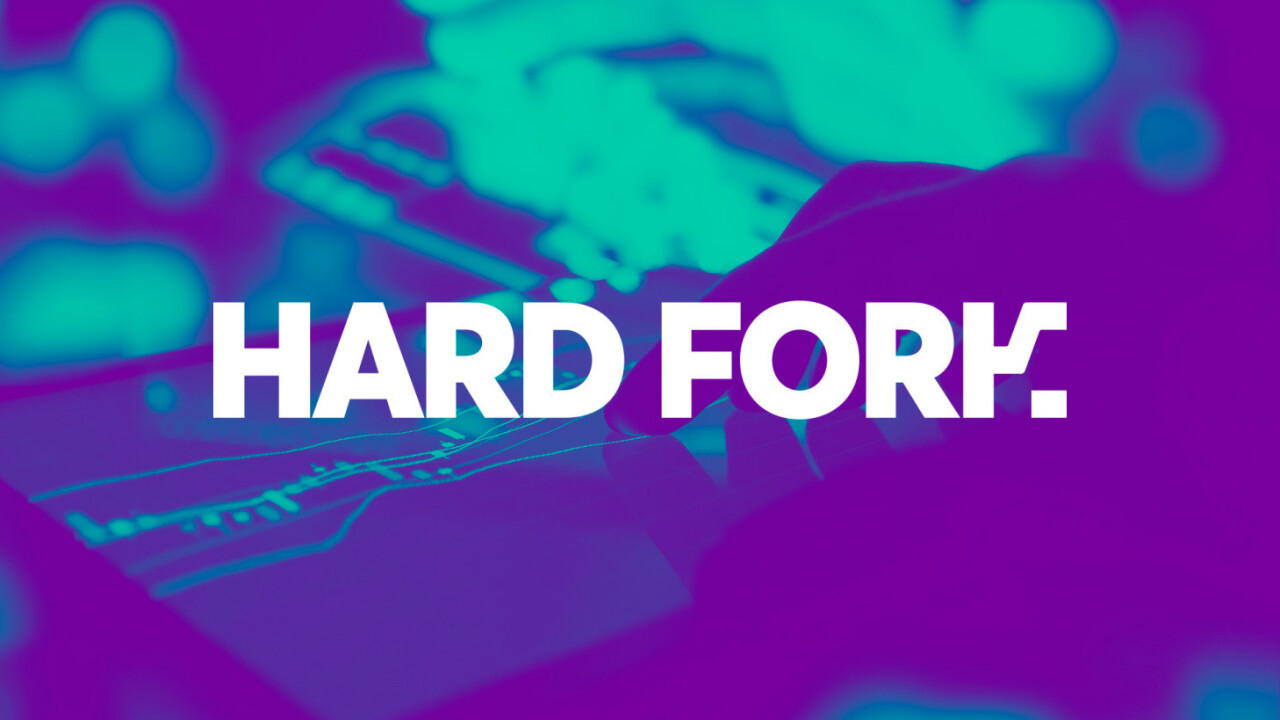 Story by
Former TNW Writer
Mix is a tech writer based in Amsterdam that loves cinema and probably hates the movies that you like. Tell him everything you despise about Mix is a tech writer based in Amsterdam that loves cinema and probably hates the movies that you like. Tell him everything you despise about his work on Twitter.
One consequence of the ever-changing nature of technology is that we – as a media outlet – have to evolve with it. This often means broadening our horizons to include new paradigms and topics that might have once existed exclusively on the margins of the tech scene.
Today we are proud to announce that TNW is branching out to launch our very first media sub-brand: Hard Fork.
Far from its humble origins in Bitcoin and Satoshi Nakamoto's promise to divorce the individual from the tight grip of the banking system, blockchain has grown to become one of the most exciting and controversial technologies out there – with more than 1,500 cryptocurrencies and a staggering market cap of $462 billion.
You might have already noticed our blockchain and cryptocurrency output has significantly increased over the past couple of months – and our plan is to expand this effort even further.
For one, I will be taking on a new role as the editor of Hard Fork. In this line of order, I will be stepping away from covering internet culture (and porn) to shift my focus exclusively towards the budding blockchain and cryptocurrency space. But that's not all.
Going forward, we intend to continue with the same vigilant approach to covering the nascent blockchain and cryptocurrency industry. But we are also excited to be exploring new formats and perspectives.
While my colleagues Tristan Greene, Bryan Clark, and Abhimanyu Ghoshal have been of tremendous help so far, we will be bringing a couple of new writers on board to help us diversify our coverage and offer a more rounded perspective on the industry. Don't be surprized if you spot some new faces in the next few weeks.
So, what stories can you expect from Hard Fork? Everything from detailed reports on the obscure technology that powers blockchain, to diligent exposés of the sketchy marketing games and the greedy politics that take place behind the curtains.
To get Hard Fork off the ground, we have teamed up with social cryptocurrency trading platform eToro which will support our journalism as a launch partner. This partnership will not only allow us to pursue the themes and narratives we believe you need to know about, but also give us the opportunity to dig deeper so we can bring the facts to you straight – no matter how inconvenient they might be.
We are prepared to thread down the alleys others won't dare to if the situation insists so. We are not going to shy away from pursuing any story we believe is worth exploring, and we will remain devoted to doing this to the best of our ability – no matter who it gets us in hot water with.
This is a big move for us and we hope you are as excited about it as we are. We are also planning to integrate Hard Fork into our flagship TNW Conference in Amsterdam, but more details on this will follow soon.
In the meantime, stay tuned to Hard Fork for the latest developments from the world of blockchain and cryptocurrency – and don't forget to follow us on Twitter.
Get the TNW newsletter
Get the most important tech news in your inbox each week.
Follow @thenextweb