Story by
Alex Wilhelm is a San Francisco-based writer. You can find Alex on Twitter, and on Facebook. You can reach Alex via email at [email protected] Alex Wilhelm is a San Francisco-based writer. You can find Alex on Twitter, and on Facebook. You can reach Alex via email at [email protected]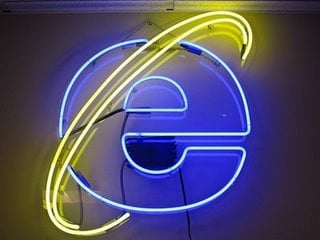 It turns out that Microsoft is still serious about building a full power browser, the last two iterations of Internet Explorer aside. Today at the PDC, Microsoft let loose the first concrete details about the forthcoming Internet Explorer 9.
The project has been underway for just three weeks now, with the  main goals of the project being "responsible engineering, a trustworthy experience, real world inter interoperability, and innovative technology." This from the people who refused to put tabs into Internet Explorer, until IE7,
But, IE9 seems to have intentions to pay for those sins past, by focusing right from the outset on passing standard benchmark tests. In just the first three weeks of the project, Microsoft has improved the IE score on the Acid3 test from 20, to 32. Still a very low score, but an move in the right direction.
Microsoft also specifically mentioned HTML5 as a goal for the browser, giving that set of standards the official nod from Redmond. In addition to the HTML5 set of standards, IE9 is performing very well under testing for CSS3.
If that only took three weeks, why haven't they done this before?
Microsoft has also been focusing on speeding up IE, which makes sense given the gigantic speed increases found in Chrome, and the latest builds of Firefox. It listed improving the speed of its Javascript capabilities as a major goal in the short-term.
IE9 will also have very interesting and powerful hardware acceleration for text. Using Direct Write, IE9 can do a number of fascinating and beautiful things with text, ensuring that as monitors improve, reading can track along.
All things together, it was a surprisingly compelling talk and demonstration. After years of browsers that the community had deemed a bit backward, and perhaps even unsafe, IE9 seems to be attempting to pick up the slack.
Not mentioned in detail in the presentation was security. I hope sincerely that MSFT takes that on as a major concern. The people who use IE tend to be the mass market, and are the most susceptible to attack. Security needs to be a top priority, if not priority number one.
I am not sure if IE9 will be able to capture significant mind share from the technorati, but from what was shown today, MSFT is determined to join the ranks of the other major browsers in terms of speed and conforming to standards. This alone, is a major shift.
However, there is not IE9 to play with yet, after all, the project is only three weeks old. Stay tuned.