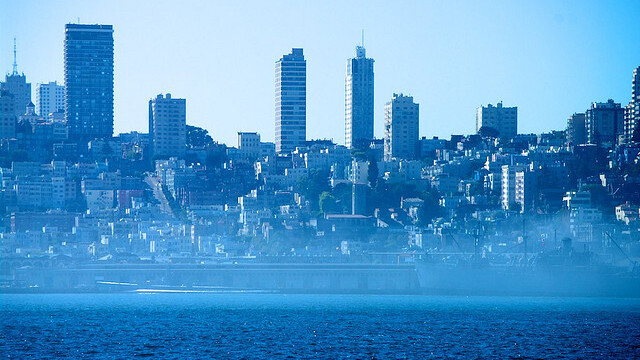 Story by
Drew Olanoff was The Next Web's West Coast Editor. He coined the phrase "Social Good" and invented the "donation by action" model for onlin Drew Olanoff was The Next Web's West Coast Editor. He coined the phrase "Social Good" and invented the "donation by action" model for online charitable movements. He founded #BlameDrewsCancer. You can follow him on Twitter, Google+, Facebook, or email [email protected]
In this day and age it's easy to get swept up in all of the innovation and disruption that is happening thanks to technology, but at the end of the day, Silicon Valley is not immune to the law.
We found that out today when the SF Chronicle reported that Airbnb and other room-renting services owe the city of San Francisco a hotel tax on each transaction that visitors follow through with.
Before you start in with the "every time we get something awesome, "the man" has to keep us down", the report actually makes sense and San Francisco's claims are extremely appropriate in this case. The hotel tax that was introduced in San Francisco in 1961 as a way for visitors to support the efforts of the city to keep the streets clean and staffed by police. The city is a hotbed for out-of-towners and it's only fair that they do their fair share to keep residents safe.
Its that very hotel tax that is now being invoked when it comes to Airbnb and similar "house-share" services. Is someone's home a hotel? Not really, but if a tourist in inhabiting the city, even if only for a few days, I think the city has a point that they should pay the same tax as a visitor in a hotel.
Airbnb doesn't agree, and issued the following response:
Laws like San Francisco's hotel tax, adopted in 1961, "were written long before the Internet or any of these activities were conceived. Innovative new models that allow San Franciscans to generate additional income should be addressed by innovative laws and policies – not stifled by 40-year-old regulations.
Don't get me wrong, I'm a big fan of innovation and not a fan of big government getting involved in ruining our fun and profit potential. However, the city of San Francisco has taxpayers to take care of first and foremost, and this is one of the ways that it does it.
Under the "transient occupancy tax", rooms that are over $30 a night or $100 a week, must tack on a 15% tax. While this tax is referred to as the "hotel tax", it covers all rooms that are available to outsiders. That might have been part of the confusion, as we don't commonly refer to rooms available on Airbnb as hotel rooms. Policy and legislative manager for city, Greg Kato, made it clear that this isn't a backhanded attempt to steal money away from consumers or innovative companies:
We're not changing the law. We're simply explaining existing law.
As geeks, we tend to rally against any legal issues that get in the way of our favorite companies. An example was Uber, previously called Uber Cab, which had to drop the "cab" from their name due to pressure from the city. If Uber referred to itself as a cab service, it would have had to of paid the same taxes and follow the same rules that cab companies do. Luckily for Uber, the change was minimal and was made quickly.
For companies like Airbnb, this is something that they're going to have to face. According to the law, the companies will have to add the 15% tax to each transaction and forward it directly to the city. That sounds like an accounting nightmare to me, but at the end of the day the law is the law, and when the money is going to making our streets safer, it's hard to argue with.
It might not always be this way, as San Francisco Mayor Ed Lee has a great working relationship with the companies based in the city. He hopes to update these laws, but until then, they might have to pay up.