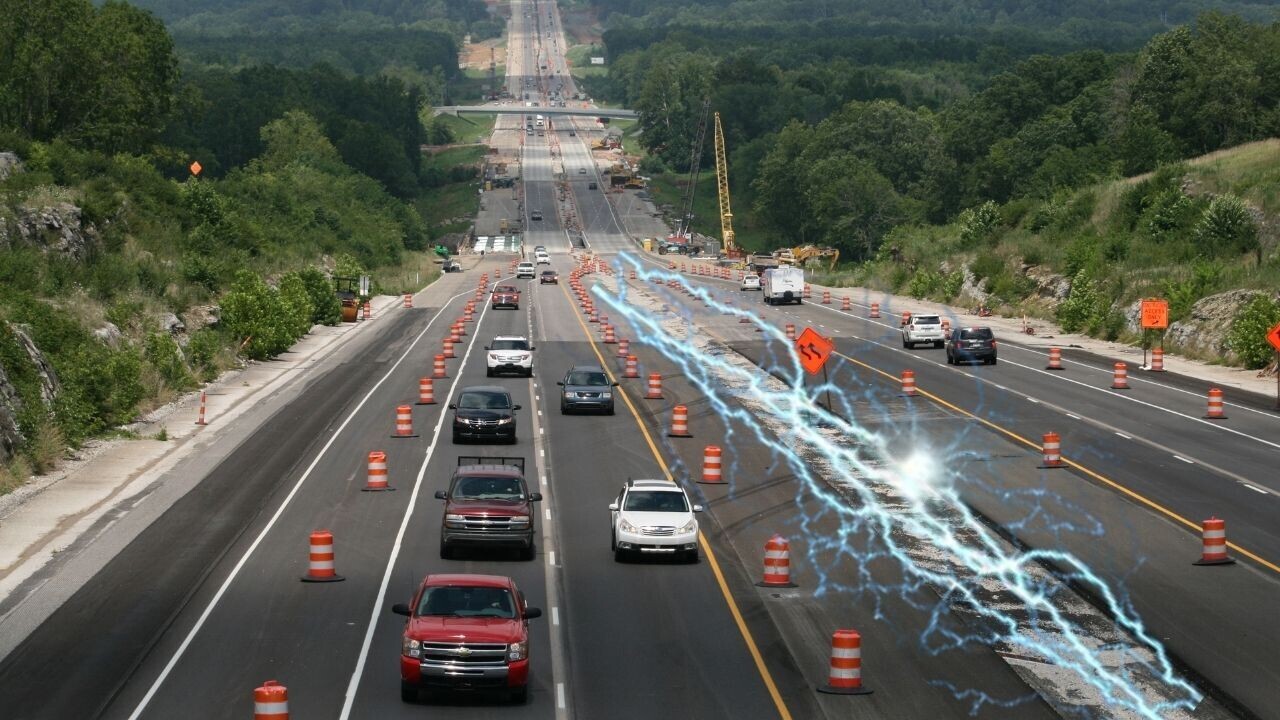 Story by
Ioanna is a writer at TNW. She covers the full spectrum of the European tech ecosystem, with a particular interest in startups, sustainabili Ioanna is a writer at TNW. She covers the full spectrum of the European tech ecosystem, with a particular interest in startups, sustainability, green tech, AI, and EU policy. With a background in the humanities, she has a soft spot for social impact-enabling technologies.
Wireless charging might well be the next big revelation in EV infrastructure, and the state of Indiana is the latest to try it out.
The Indiana Department of Transportation (INDOT) and Purdue University have announced their plan to integrate wireless charging into the state's highways thanks to a special magnetizable concrete, called "magment." 
Developed by the homonymous German firm Magment, this concrete product consists of cement and recycled magnetic particles.
As per the company, the concrete medium has "record-breaking wireless transmission efficiency… up to 95%," and "standard road-building installation costs, while "enabling universal charging," among other uses. 
The project will be implemented in three phases, expected to begin later this summer.
Phase 1 and 2: The Joint Transportation Research Program (JTRP) of Purdue University will run pavement testing, analysis, and optimization research. 
Phase 3: INDOT will construct a 400-meter long magment highway at an undisclosed location, to test the concrete's capacity to charge heavy trucks, operating at 200 kilowatts and above. 
If all the above phases are successful, INDOT will use this technology to build a yet to be determined segment of interstate highway within Indiana.
INDOT claims that such a charging solution would be a "word first," while Governor Eric J. Holcomb said "[the project] sends a strong signal that Indiana is on the leading edge of delivering the infrastructure needed to support the adoption of electric vehicles."
It's reasonable to assume that, in time, wireless charging will be a widespread method, which could solve once and for all issues such as long charging times or range anxiety. The cost required to incorporate it in public roads will be steep, though.
If you're interested in similar initiatives, you can check out the project of Cornell University and Stanford University.
---
Do EVs excite your electrons? Do ebikes get your wheels spinning? Do self-driving cars get you all charged up? 
Then you need the weekly SHIFT newsletter in your life. Click here to sign up.
Get the TNW newsletter
Get the most important tech news in your inbox each week.
Also tagged with