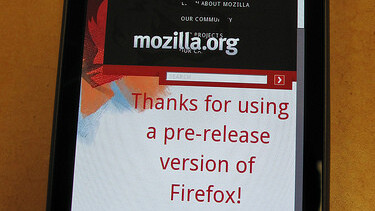 Story by
Vikas SN is the Indian Editor at The Next Web and is based out of Bangalore, India. He is extremely interested in Indian startups and shiny Vikas SN is the Indian Editor at The Next Web and is based out of Bangalore, India. He is extremely interested in Indian startups and shiny gadgets. You can follow him on Twitter, Google+ or contact him via email at [email protected]
The Indian mobile market which is one of the biggest markets in the world after China, is expected to touch $63 billion revenue, according to a research report from Cybermedia.
The report says that the handset and services market will grow 16.7% by next year to touch Rs 2880m ($63 billion), with telecom services such as VoIP and data services expected to bring in Rs 2050m ($45 billion) and the mobile handsets which includes smartphones as well as feature phones, will bring in Rs 830m ($18 billion) – 30% growth over the year.
The report further highlights that 2011 will be the year of 3G and wireless broadband service developement.  As the demand for WiMax / LTE services will increase, service providers, vendors and app developers will be looking to enhance their portfolio by building unique apps which makes use of this service effectively.
Anirban Banerjee, Associate Vice President, CyberMedia Research said:
"The Telecom's growth story will be a function of the enhanced demand for high speed broadband and data services from both enterprises and consumers, as 3G and BWA / WiMax services are rolled out by various operators to cover an increasing number of cities and towns".
It also suggests that Android will secure 12% share of all smartphones shipped in India this year and is on the way to gain a significant market share in India, thanks to various International and domestic players such as Samsung, Olive and Micromax.
Regarding tablets, Cybermedia said that tablets are still pretty expensive and it will not be a mainstream device until late 2011 or early 2012, however it did point out that over 100,000 tablets has shipped this year.
Here is a breakdown of the revenue from telecom services and mobile phones over the period of 2010 to 2014:
Get the TNW newsletter
Get the most important tech news in your inbox each week.