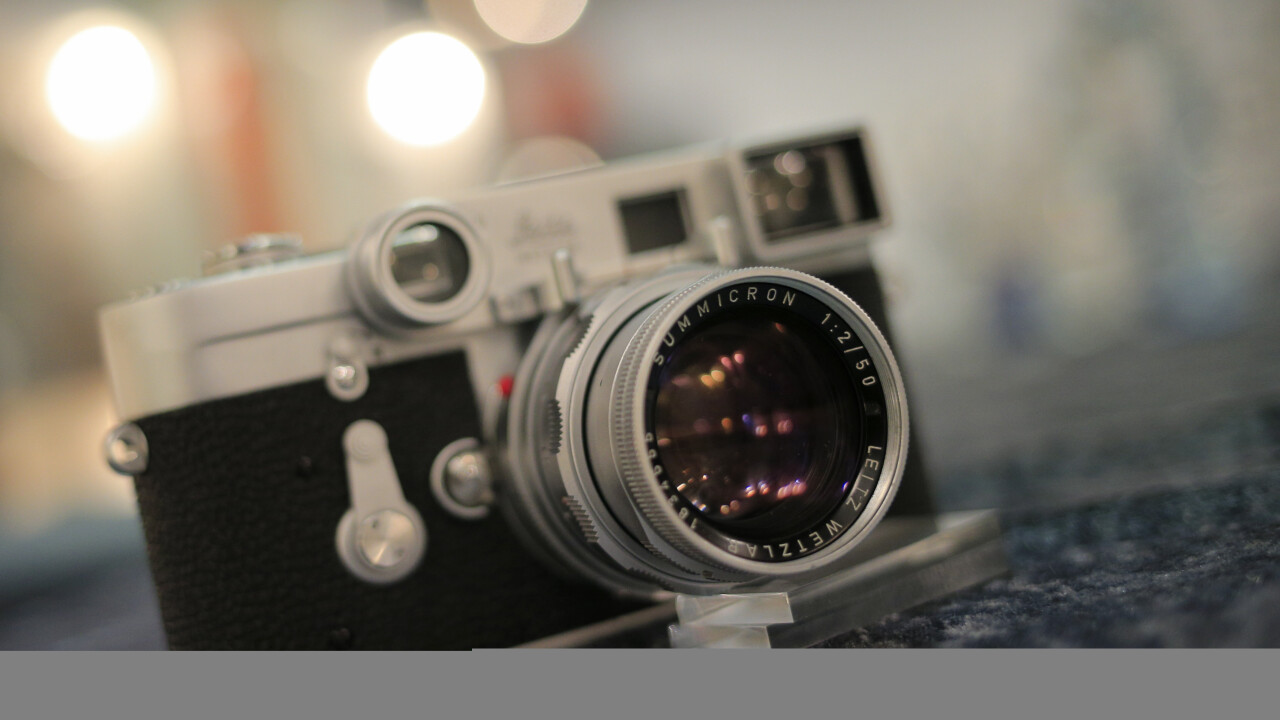 Story by
Josh Ong is the US Editor at The Next Web. He previously worked as TNW's China Editor and LA Reporter. Follow him on Twitter or email him a Josh Ong is the US Editor at The Next Web. He previously worked as TNW's China Editor and LA Reporter. Follow him on Twitter or email him at [email protected].
Photo-sharing service Imgur today launched an analytics platform to enable its users to track their images as they go viral.
In addition to showing the total number of views over time, Imgur Analytics will show views over time on an hourly basis. The service is available to everyone, but Pro users and advertisers will have access to referrer info, showing when and where traffic from other sites comes from.
"The goal behind this data is to be able to reconstruct the story behind an image," Imgur founder Alan Schaaf told us. "Why the image went viral, how it went viral."
Originally started in Schaaf's college apartment, the bootstrapped company has attracted increased attention from brands looking to reach its massive audience of over 100 million monthly uniques. As such, analytics is a natural next step for Imgur.
Schaaf's vision for the service was to provide a photo sharing service without the limitations of existing services that blocked the image once a certain bandwidth allotment had run out.
"That's literally the worst user experience I can think of," he said.
There's a legitimate reason that photo services charge for bandwidth: it costs money. In fact, when Schaaf launched Imgur as a "gift to Reddit," a number of Redditors were skeptical it would scale.
"When I first made that Reddit post, half the people in the thread liked it, but the other half were like, 'Look, you'll never be able to monetize this. Look, be realistic: this is going to cost you an arm and a leg," he said.
Schaaf admitted that skeptics were partially right, but he proved them wrong by successfully monetizing the business. Currently, Imgur is growing and profitable, without having taken outside funding. He did, however, have some help along the way, as donations helped keep Imgur alive for the first six months.
Reddit remains Imgur's biggest source of traffic, although the two companies don't have a formal business relationship. Schaaf noted:
The relationship comes from the community. The Reddit community really likes Imgur. The reason they like it is because there's no better place on the Internet to post your image. Now with the analytics, there's really no better place. We look at it as a very symbiotic relationship.
After Reddit, Imgur's direct traffic is its second-biggest source. Facebook and Twitter come next.
Schaaf notes that he made a very intentional decision to bootstrap the company, but he added that the company has talked with almost every major VC. He's not opposed to raising money in the future if it helps Imgur accomplish its goals.
"The ultimate goal for Imgur is to become a household name. We want to be the best place on the internet for self expression and entertainment through images," he said.
So would he recommend bootstrapping to other companies?
I think it's worked really well for us. I'm really excited and happy with everything we're doing here. We're our own bosses. We do what we want. That's definitely the biggest plus of being bootstrapped: all the decisions are yours. On the other side…all the decisions are yours. You don't have a ton of great expertise backing you to bounce questions off.

We're trying to build up more of an advisory board, get some great people thinking about Imgur and helping us out. It goes both ways, there are plusses and negatives. We're super happy to be bootstrapped. What we want to do is become a household name and if we have to raise money in order to do that, then so be it.
Without experienced VCs to give him advice, Schaaf turned to Google's search engine for answers.
When you start a company, I don't think it matters how old you are, you're not going to know everything off the bat. If you're great at looking it up on the Internet, then that's a great resource. Leverage the communities you belong to, whoever is willing to talk with you.
Redditors helped design the company's logo. Imgur partner and COO Matt Strader created the business side of the company while Schaaf worked on the technology.
One thing we try to do as a company is give more to the Internet than we take. So that's why we have unlimited bandwidth and you can upload however many images that you want. Because people recognize that, they're willing to talk with us and help us.
Considering the billions of monthly page views Imgur attracts, the service could already be considered grown up, but it's also kept the same scrappy, youthful image that Reddit has. With the addition of analytics, Imgur has confirmed that it's as serious about sponsored brand images as it is the latest viral memes and gifs.
Headline image credit: Alexander Klein / AFP / Getty Images
Get the TNW newsletter
Get the most important tech news in your inbox each week.