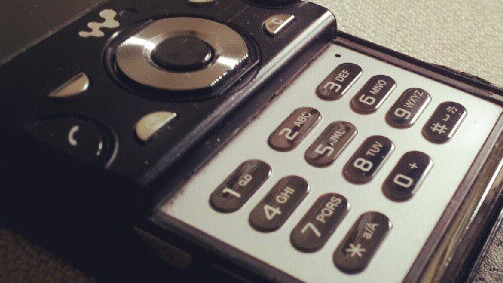 Story by
Paul Sawers was a reporter with The Next Web in various roles from May 2011 to November 2014. Follow Paul on Twitter: @psawers or check h Paul Sawers was a reporter with The Next Web in various roles from May 2011 to November 2014. Follow Paul on Twitter: @psawers or check him out on Google+.
With smartphones, tablets, laptops, desktops and other mobile connected devices, it can be frustrating not being able to access the same data, files and services when switching between contraptions.
This is perhaps why we're hearing words such as centralized and cloud-based becoming increasingly associated with digital offerings these days.
With that in mind, MySMS is rolling out globally today, after initially focusing its efforts in Germany, Austria and Switzerland.
MySMS is a platform-independent SMS service that synchronizes texts across mobile, Web and desktop – all through a single online account. This also means that users can write their texts from their laptop/desktop computer. It's like iMessage, but for multiple platforms.
Moreover, the platform provides a free texting service globally to other MySMS users, and delivers detailed activity reports too. So, with this free texting service thrown into the mix, do we have a BlackBerry BBM-killer on our hands here too?
Well, it's perhaps telling that MySMS is available for just about every platform except BlackBerry. And given that it reels in desktop, Web and even Facebook, WhatsApp will likely be given a run for its money here.
How it works
There are no proprietary messaging formats. The same SMS messages are synced and made available everywhere. The app is free to download, and is available as follows:
Windows Phone (expected Q3 2012)
With the MySMS app installed on your mobile phone, it automatically reels in all your SMS history.
However, MySMS isn't about providing you with another client for accessing your test messages on your mobile phone. Through one of the desktop or browser apps, you can keep all your messaging in one centralized cloud-based silo.
You'll need to log-in (after creating an account) using your mobile phone number.
Once in, it will actually take quite a while for it to sync with your mobile phone. I thought I was having real issues getting this to work, but in fact it was just taking its time pulling in all the data.
So whenever you send and receive a text message, it will be updated across all platforms. And all your contacts are available too.
The New Message option on the Web and desktop apps are pretty straight forward – you get 160 characters to construct a message, and it tells you when you're using up a second text message, e.g. – 1/160 (2). And all you have to do is type in the name of your contact, and it automatically lets you select their number.
About the company
The MySMS holding company, Up to Eleven Digital Solutions GmbH, was founded following a completion of a management buy-out of core assets in early 2012, from the Italian firm Buongiorno S.p.A. Buongiorno (now a part of NTT DoCoMo) is a mobile content provider claiming two billion customers across 57 countries.
"According to Portio Research, 9,089 billion SMS messages will be sent in 2012," says Martin Pansy, co-founder and CEO of MySMS. "MySMS offers the best possible SMS experience via cloud synchronization across eight different platforms, with free messaging to other mysms users. No one else even comes close to us on multi-platform support – we bring a similar experience to iMessage, only it works on Android as well as Facebook, Chrome and the Web."
While MySMS has been available for anyone to use for a while, but it has largely focused on a handful of key local markets from a promotion and support perspective. But from today, the target audience is, well, everyone with a smartphone, regardless of where they live.
We've previously covered a very similar-sounding service called Phonedeck, which lets you manage all your smartphone activity from your desktop.
The key differences? Well, Phonedeck actually has additional functionality, in that it lets you channel phone calls through your mobile, direct to you desktop browser. However, it's Android-only. Plus, the fact that MySMS focuses solely on text messages actually gives it the edge in my view – less is more. The MySMS interface is really nice, simple and easy-to-use.
So, how will MySMS monetize this free-to-use service? Well, they plan to introduce a freemium business model. "This means growing a large user base and then introduce certain premium features like syncing to more than x-number of devices, or some premium add-ons possible with our open API," says Pansy.
There's also the option of 'whitelabeling' MySMS for mobile operators and OEMs. "There's serious interest from both sides in having a 'cloud-based' SMS inbox on devices when they ship, as Apple does with iMessage," says Pansy. "We are in talks with some players and there should be more to be announced later this year."
The company is headquartered in Graz, Austria with a satellite office in Sunnyvale, California.
➤ MySMS: Android | iOS |Mac OS | Microsoft Windows | Web app | Facebook | Chrome Web browser
Get the TNW newsletter
Get the most important tech news in your inbox each week.