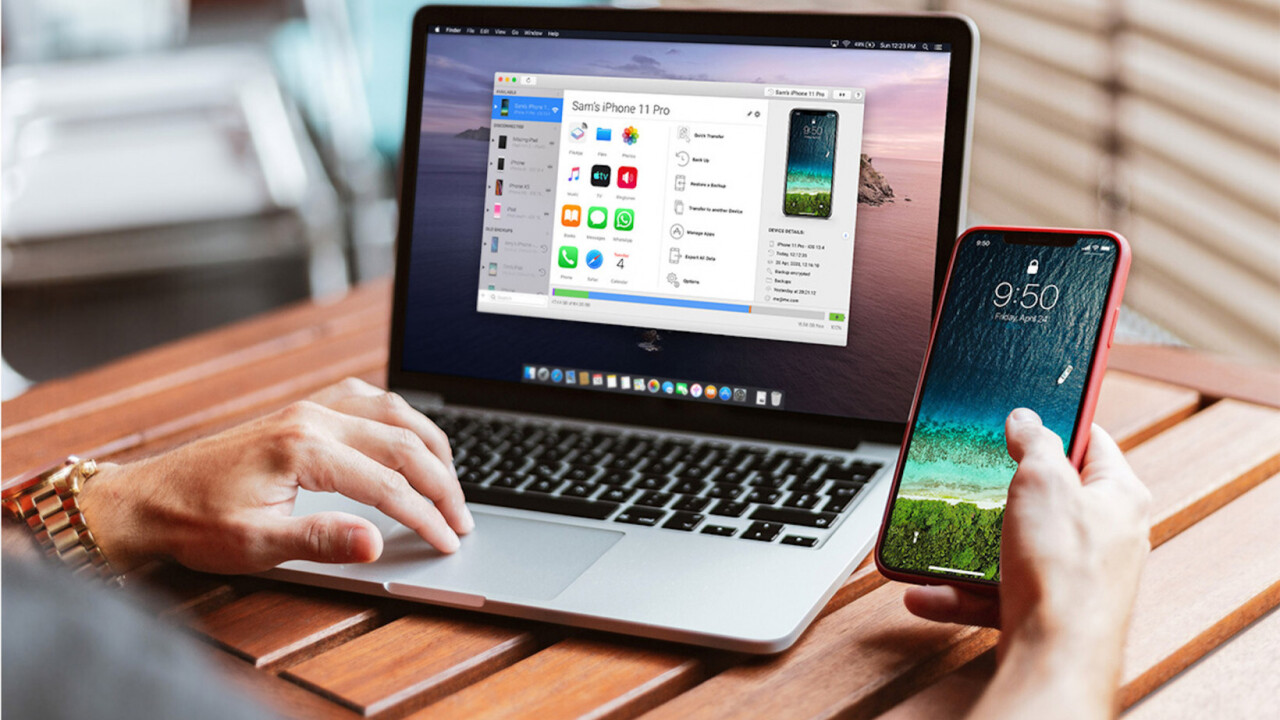 Story by
Hot deals courtesy of The Next Web. Hot deals courtesy of The Next Web.
TLDR: iMazing iOS Device Manager streamlines all your file organization and backup needs across all your Apple devices at more than 50 percent off.
For all their acknowledged grandeur and innovation, Apple and Apple products aren't always the pinnacle of programming that company leaders espouse them to be. 
Case in point: for years, if you needed to transfer files around to various Apple devices, you had to go through the occasionally sticky, sometimes downright finicky iTunes infrastructure to get it done. Similarly, if you want to backup your iOS device, that has historically required iCloud and only iCloud to make it happen.
There had to be an easier way to accomplish those tasks…so iMazing found it. It's now become the device management tool of choice for discerning Apple users, with even the uber-respected Apple-centric MacWorld touting iMazing as "the iOS device manager we've been waiting for." Right now, an iMazing license covering two Apple devices is over half off at just $19.99 from TNW Deals.
While iTunes often makes users jump through intricate hoops to complete simple tasks like copying or rearranging files, iMazing eliminates those hurdles. With drag-and-drop simplicity, iMazing allows users to transfer files of virtually any type between any Mac or PC and any iOS device either wirelessly or via USB.
iMazing makes it easy to quickly update a new iPhone with everything from your old phone with simple one-click or even customized transfers. Instead of the multi-step iTunes process, iMazing allows users to just copy music, photos or even video files simply back and forth between an iPhone, iPad, and a computer, either Mac or PC.
As befitting an app often called the Swiss Army knife of Apple management, iMazing doesn't just focus on media files. This all-purpose tool also lets users print, save and export text messages or WhatsApp chats, easily manage contacts, access iPhone voicemail, call history, voice memos and notes, as well as several more efficient steps for getting things done better and faster in the Apple environment.
Right now, getting iMazing coverage for two devices is available at over 50 percent off at just $19.99. You can also log in similar savings now for an account managing three Apple devices ($24.99) or even five devices ($29.99).
Prices are subject to change.
Get the TNW newsletter
Get the most important tech news in your inbox each week.