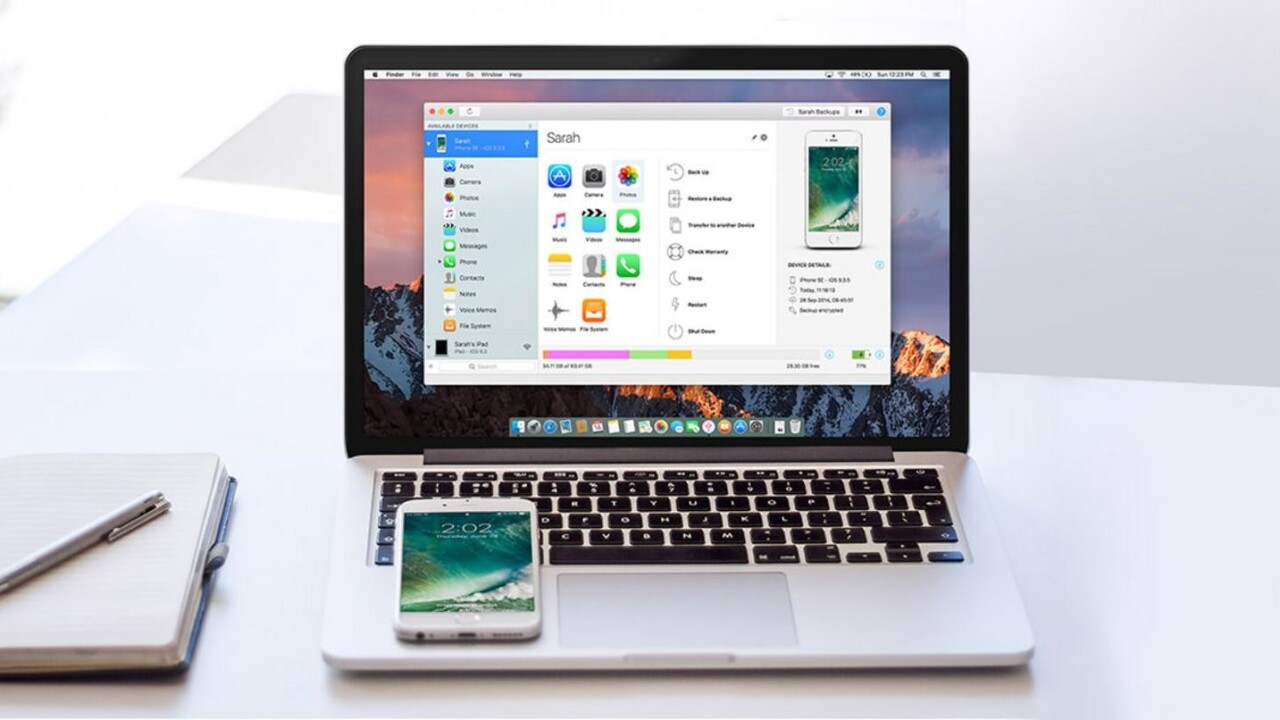 Story by
Hot deals courtesy of The Next Web. Hot deals courtesy of The Next Web.
We all acknowledge the coolness of Apple devices. But we also know that the very proprietary nature of Apple devices can make them…ahem…occasionally frustrating. If you've ever tried to move files easily between a PC and an iPhone or iPad via iTunes' clunky sync method, you likely know what we're talking about.
Now, you can streamline the entire file management process to and from your iOS device with iMazing 2 for Mac or PC. A universal license covering an unlimited number of iPhones and iPads is available now at 68 percent off — $21.25 with coupon code "GETRESULTS" for a limited time — from TNW Deals.
iMazing 2 allows you to fully manage nearly every file on your device from your Mac or Windows PC without jailbreaking your phone or tablet. iMazing removes the pesky iTunes and iCloud "middlemen," creating a simple, clean data pipeline between the two devices.
As with iTunes, iMazing 2 allows you to drag and drop songs and other media files to your iPhone. But iMazing takes file maintenance and transfer to places way beyond iTunes. In addition to media, iMazing allows you to move apps, notes, call logs, voice memos, contacts, even text messages in either direction with startling ease. You're even allowed to move ebooks and PDFs directly into your iBooks selection.
Backing up data or restoring files to a new phone is also so much easier with iMazing. Rather than being forced to resync your entire profile, iMazing lets you easily decide exactly which files you want to transfer over, then click-and-drag 'em to their new home.
iMazing 2 allows you complete control over all of your mobile data — and at only $21.25 with coupon code "GETRESULTS," over two-thirds off its regular price, it's worth grabbing this limited time offer now just to check it out and see the advantages for yourself.
Get the TNW newsletter
Get the most important tech news in your inbox each week.