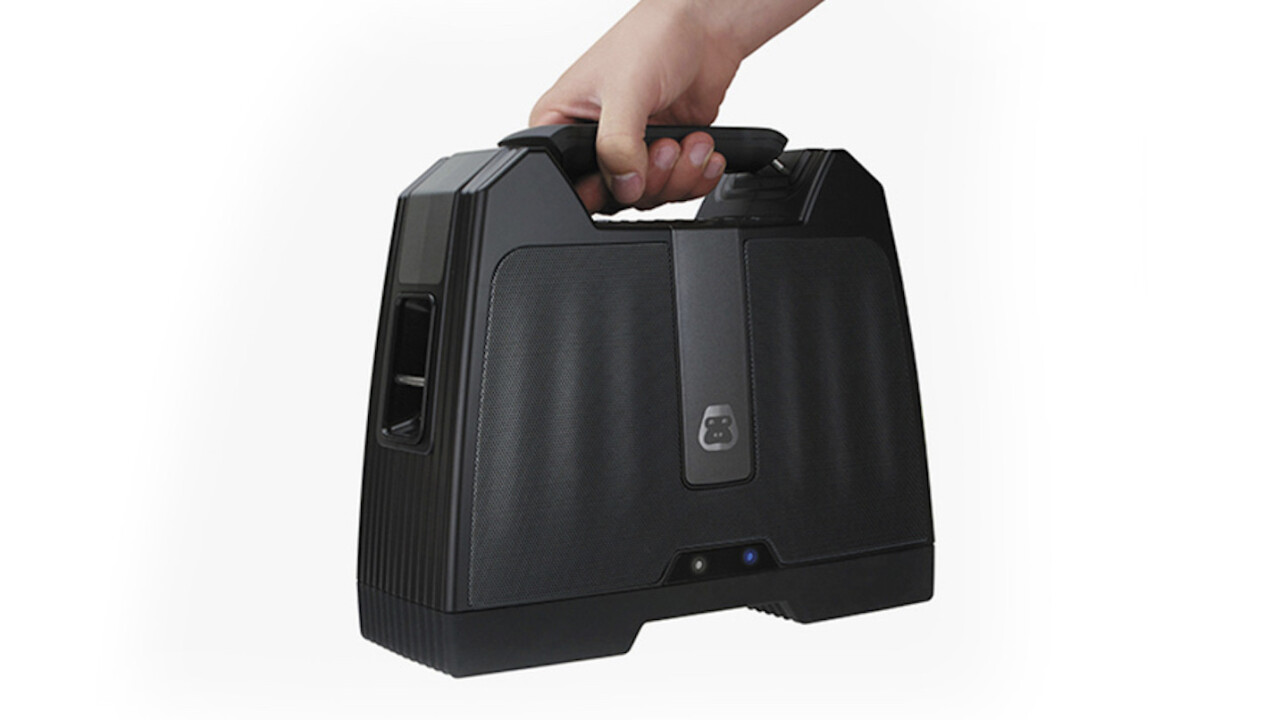 Story by
Hot deals courtesy of The Next Web. Hot deals courtesy of The Next Web.
With summer's arrival comes the migration to all things outdoor, and music is an essential accompaniment to any pool party, barbecue, get together or adventure.
The number of Bluetooth speakers on the market is staggering, but one company delivers far better sound and features than most users would expect for the price: G-Project.
Their latest upgrade, G-BOOM Wireless Bluetooth Boombox, delivers huge sound at an appealing price, and to get your sunshine season started right TNW Deals is cutting 20 percent off for a limited time.
Named "Speaker of the Year" by iLounge, your new G-Boom is powered through a 2.2 speaker configuration (two full-range drivers and two tweeters), dual rear-firing bass ports, and MAXX AUDIO digital sound processing for optimum bass.
A rugged housing structure and protective rubber base makes G-Boom a powerhouse of mobility.
A six hour playtime on a single battery charge will have you rocking all day without interruption, while the G-BOOM can receive audio from its 3.5mm (AUX) and micro-USB ports, in addition to its wireless capabilities.
Wirelessly control the G-Boom from your mobile device, or connect via standard audio cable or headphone jack.
Mashable has praised the G-BOOM's "sweet, clean highs and pleasant-sounding midrange, mixed together with that substantial bottom to create the best sound I've ever heard out of a unit costing a mere c-note."
To sweeten the appeal, TNW Deals is cutting that retail cost down to just $79.99 for a limited time. Summer is already here. What are you waiting for?