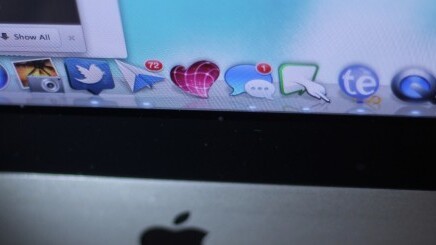 Story by
Matthew Panzarino was Managing Editor at TNW. He's no longer with the company, but you can follow him on Twitter. Matthew Panzarino was Managing Editor at TNW. He's no longer with the company, but you can follow him on Twitter.
Every once in a while I'll see a delay in the delivery of iMessages to my iPhone or iPad. I'll know that I'm having a conversation with someone, but won't get their replies until much later. Now, Brian X. Chen at The New York Times' Gadgetwise blog, has a potential fix: uninstall Apple's Messages for Mac beta product.
Chen says that uninstalling the Messages beta from his Mac, a solution that was recommended to him by a Twitter follower, has resolved the iMessage delays he experienced on his iPhone. He quote's Economist columnist and TidBITS contributor Genn Fleishman, who says that the sheer volume of messages may be the issue. "It's possible Apple is handling a billion messages a day already, and they always seem to have issues with scaling any service."
Once the beta app was uninstalled, Chen says the problem cleared up.
Some of my friends and I have done just that and haven't experienced the problem since. Mr. Fleishman said he also uninstalled Messages Beta on his Mac because of unreliability.
Messages is a beta application for Mac computers running OS X Lion, Apple's current operating system. It replicates the features of the Messages app that will be included in the Mountain Lion operating system, due out in the fall, at which time it will be exclusive to the new OS.
Now, I have my doubts about this, as it seems fairly odd that the Messages Beta for Mac would affect you recieveing iMessages. Chen also mentions this factor:
While it's expected that beta software is unfinished and you use it at your own risk, it's abnormal for a beta version of one product (Messages Beta for Mac) to affect a finished app on a different product (iMessage for iPhone).
But, iMessages are sent by initiating communication using Apple's Push Notification servers, much in the way that FaceTime calls invitations are extended. This means that, conceivably, there could be an issue with the way that Push data is being routed, going to Messages rather than iMessage, if both are set up to use the same ID.
While Chen only mentions Messages Beta, it's likely that whatever issue is at play here would apply to Messages on a Mac running Mountain Lion Developer Preview as well.
Regardless, if you're having a lot of issues with iMessage delays, it seems like a simple way to attempt a fix. The Messages Beta is frankly a pain in the butt anyway, so switching back to iChat until Apple releases a more stable update is probably a good idea anyway.
Update: After publishing this story, we received a tip that high-level AppleCare representatives are informing users that the first thing to do if they're having 'any type of issue' with iMessage is to uninstall the Messages Beta.
Get the TNW newsletter
Get the most important tech news in your inbox each week.