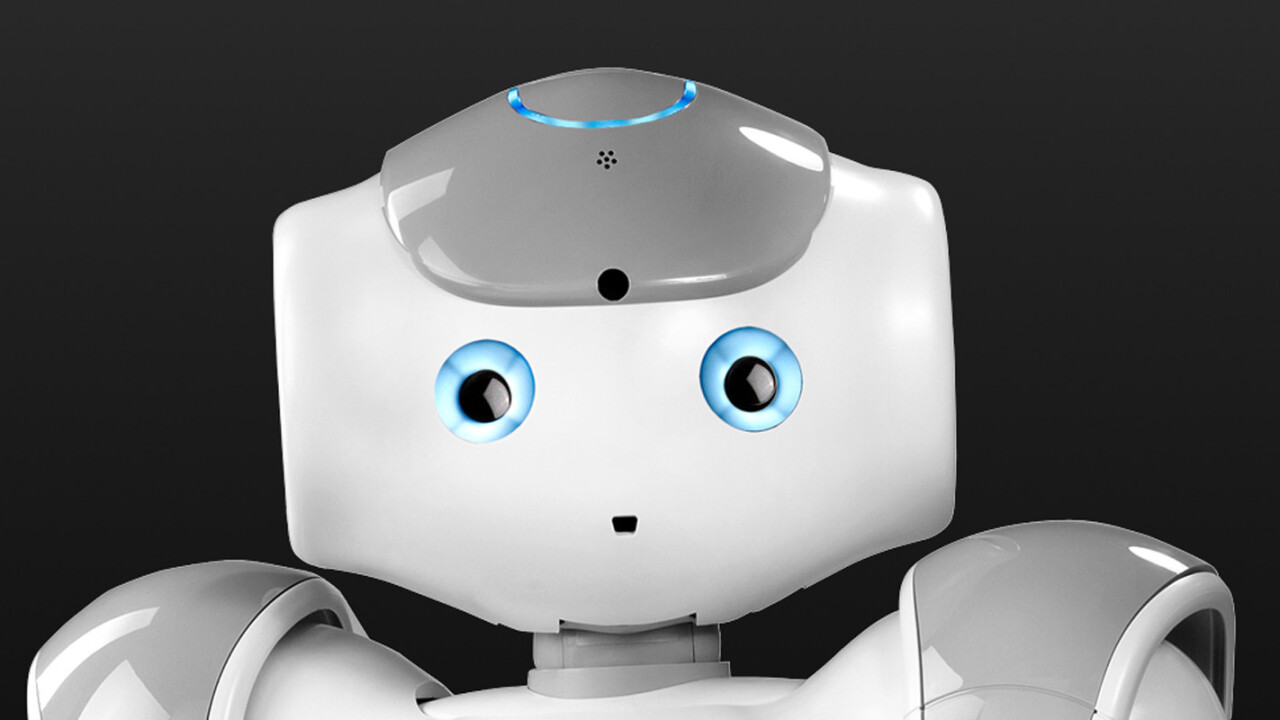 Story by
Jamillah is the UK Editor for The Next Web. She's based in London. You can hear her on BBC Radio 5Live's Outriders. Follow on Twitter @jemi Jamillah is the UK Editor for The Next Web. She's based in London. You can hear her on BBC Radio 5Live's Outriders. Follow on Twitter @jemimah_knight or drop a line to [email protected]
OMG robots – right? Well if the robot uprising does come about, it might be sensible to do your homework before we have to answer to an army of mech masters.
Tech magazine, IEEE Spectrum is helping us out on that with an iPad app that is all about the robots. With a background in covering engineering, technology and robotics, it's the right publication to turn out a smashing application full of comprehensive fun for robot fans.
126 different robots from 19 countries are included, with 360 degree views, interactive animations, tech specs, hundreds of pictures as well as videos and articles. If you ever wanted the big book of robots as a kid, this might be the grown up digital version you would be looking for.
The term robot is very broad and so naturally there's a wide selection of models included in the app from NASA's Curiosity Mars rover, the humanoid Asimo and Google's self driving car.
There's plenty of androids, drone, exoskeletons, quadrupeds and snakes to the point where sci-fi barely seems relevant given the choice of electronic companions and innovation available today.
The interactive attributes of the app are rather nice. Created exclusively for the app, they allow users to play with the robots by moving them through various actions or turning them around.
The app is pretty big at 400MB, but then fitting that many interactive robots in an offering means it was never going to be particularly light. The other sad news is that it's iPad only – sorry Android, you don't get your namesake this time.
There are some humans involved as our robot overlords don't seem to be so great at writing their own biographies – yet. Rodney Brooks, Dean Kamen, and other leading roboticists provide insights about their creations and even some career advice in exclusive audio interviews.
There's also a glossary for robotics beginners and even better a face off – pretty much what you'd do when faced with a vast selection or robots. A little like top-trumps, users can choose which robot would win in a face-off match.We're not sure that Keepon vs BigDog would be fair though, unless it was a dance-off.
The app costs $4.99, which is not so bad for what is essentially an interactive book. It also makes a nice stocking filler for those who are electronically inclined on your Christmas shopping list.
Hat tip to robot fanatic: @CBM
Disclosure: This article contains an affiliate link. While we only ever write about products we think deserve to be on the pages of our site, The Next Web may earn a small commission if you click through and buy the product in question. For more information, please see our Terms of Service.