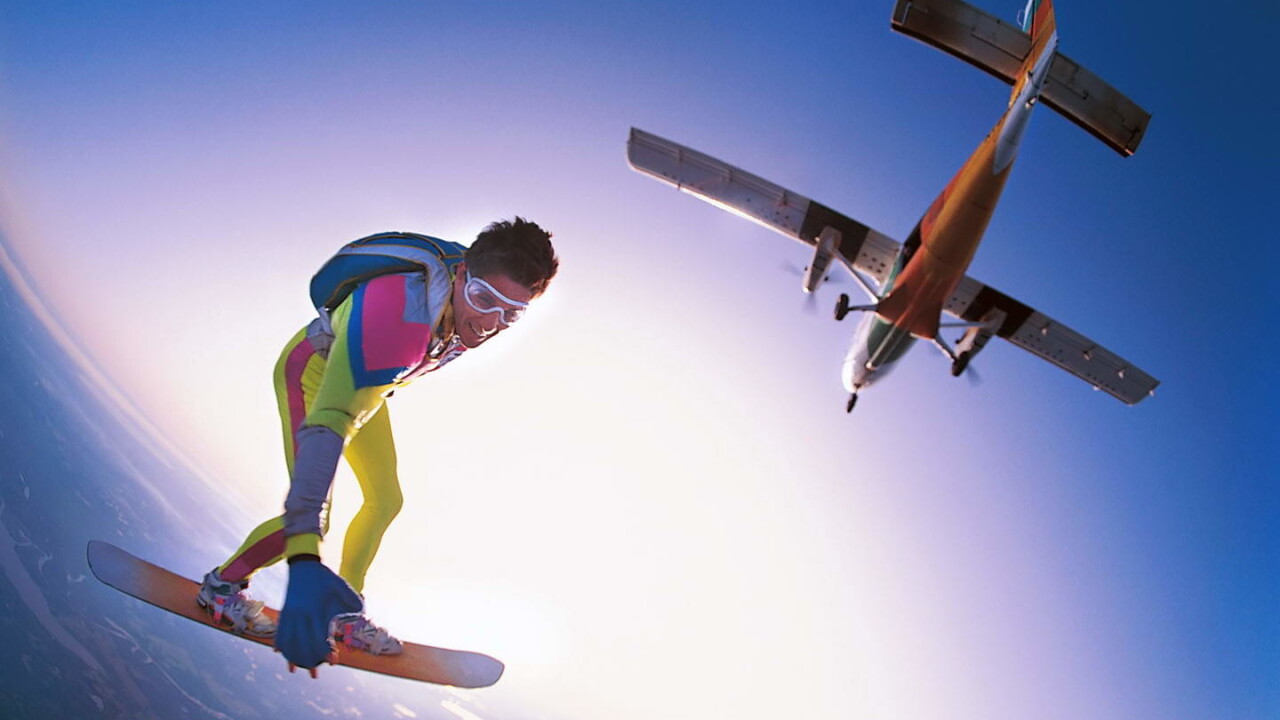 Story by
Courtney Boyd Myers is the founder of audience.io, a transatlantic company designed to help New York and London based technology startups gr Courtney Boyd Myers is the founder of audience.io, a transatlantic company designed to help New York and London based technology startups grow internationally. Previously, she was the Features Editor and East Coast Editor of TNW covering New York City startups and digital innovation. She loves magnets + reading on a Kindle. You can follow her on Facebook, Twitter @CBM and Google +.
We first wrote about iDoneThis just after the New Year. Since then, the email based productivity log has been used by one person to finish his Ph.D and another guy even used iDoneThis to propose to his girlfriend.
In total, iDoneThis has helped thousands of users get over 200,000 things done.
Back in January, co-founders Walter Chen and Rodrigo Guzman put their site on Hacker News as a side project, and received hundreds of signups as buzz started to slowly build. Prior to iDoneThis, Rodrigo was working on his Ph.D in physics at Northwestern. While Rodrigo was in grad school, he and Chen, a former lawyer, built a legal search engine based on the Google Pagerank algorithm that generated significant traffic and was widely cited in Wikipedia articles on prominent Supreme Court cases.
Chen and Guzman dropped their other projects and began working fulltime on iDoneThis in May, when the iDoneThis count crossed just over 30,000 tasks. In August, they joined the Xoogler incubator AngelPad in San Francisco. Along the way, they added another founder, Jae Kwon, Chen's erstwhile roommate and computer science partner at Cornell. Chen says their growth has continued at a phenomenal rate, and will pass 60,000 daily dones completed in the month of September alone.
The gentlemen have just announced over 200,000 completed tasks on the iDoneThis platform. We caught up with them for an in-depth interview:
CBM: Who the perfect IDoneThis user?
Walter Chen: We've found that the users that stick with iDoneThis are people who already get stuff done. They have accomplishments every day, but because they don't track their progress, they have a ton of accomplishments that they don't give themselves credit for. When these people get our daily email for the first time, which gives them cause to stop and reflect on their day, they're thrilled to find out that they got done a bunch more than they had thought. That spark motivates them to do more the next day.
CBM: What do you see happening for IDoneThis in the future?
WC: The future is bright! We're building iDoneThis for teams which will be the easiest way for them to make progress every day and keep the team loosely coordinated. We have a bunch of really cool companies in our early access program, including big companies like American Express and Rackspace, and up and coming startups like Harvest, Citypockets, and ShowMe.
I have a team iDoneThis with my family, too, and my parents are thrilled to hear from me every day. Otherwise, I might check in with them only once a month. I'm happy because my parents don't whine, complain, and nag me to talk to tell them what I'm working on.
CBM: What are some awesome IDoneThis accomplishments you've heard of?
WC: Privacy is super important to us. We don't read entries made by our users. Our users are comfortable knowing that their private information is safe with us. But some of our users have told us directly about awesome accomplishments they've made using iDoneThis.
A wheelchair bound man uses iDoneThis for daily encouragement to exercise every day. He reports that his family can see his health improving since he started using our site.
A food logger has used iDoneThis to write down every single thing that he's eaten every day for six months. That's over 180 days and 540 meals catalogued.
A female bodybuilder used iDoneThis to stay committed to her daily workout and diet. She stuck with it, and two months after starting with iDoneThis, she won a bodybuilding competition.
After a breezy sign up process the app provides you with a blank 2011 calendar, which you can make public. You'll then receive a daily e-mail in your inbox asking you to tell them what you've done that day. Then they'll mark it on your calendar. The idea being that you'll review what you've accomplished in the past and it will motivate you to complete more in the future.
Sign up for iDoneThis' productivity calendar here.
Get the TNW newsletter
Get the most important tech news in your inbox each week.