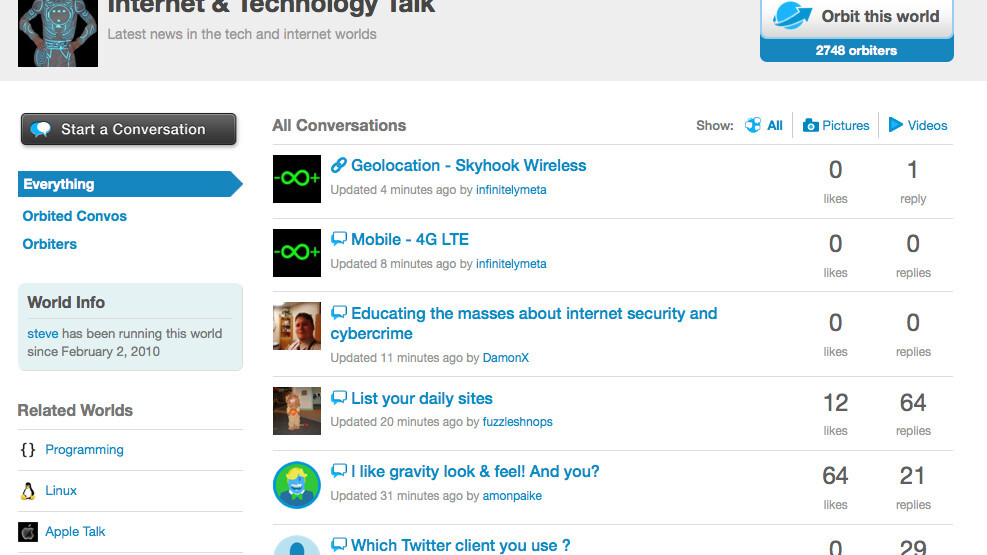 Story by
Matthew Panzarino was Managing Editor at TNW. He's no longer with the company, but you can follow him on Twitter. Matthew Panzarino was Managing Editor at TNW. He's no longer with the company, but you can follow him on Twitter.
Twitter has made an announcement on its official blog that users are now sending 200 million Tweets every day. This represents phenomenal growth for the network as Twitter says that users sent two million Tweets just 2 and a half years ago and one year ago were only at 65 million per day.
Twitter also outlines some figures in an infographic that put the number of messages sent over Twitter into perspective. For instance, every day the world sends the equivalent of a 10 million-page book's worth of Tweets. That could also be translated as 8z163 copies of Tolstoy's War and Peace, enough to create a stack the size of Taiwan's TaiPei 101, the second tallest building in the world at 1,470 feet.
If you read all of the text in every Tweet sent in a single day, it would take you 31 years.
Every 5 days, a billion Tweets are sent out, covering pretty much every topic under the sun. Twitter says that the network has fielded topics of all kinds and highlights a few examples of the way that Twitter has affected its users lives.
Using Twitter helped a homeless man reunite with his daughter, sent two Cincinnati Reds fans to spring training on a player's dime, and even helped residents of a small city in Korea find fresh water after its supply was cut off.
Twitter also provides a list of the top Trending Topics for the first half of 2011, divided into world events and pop culture.
World events/News
AH1N1 – Swine Flu
Mubarak – former Egyptian President
Easter – Christian holiday
Cairo – capital of Egypt
#prayforjapan – sentiment following the March earthquake and tsunami
Chernobyl – site of nuclear disaster in 1986
Libia/Libya – site of an ongoing civil war
Fukushima – Japanese nuclear power plant
William & Kate – Newly-named Dutch and Dutchess of Cambridge
Gadafi – Libyan political leader
Pop culture
Rebecca Black – pop singer
Femme Fatale – newly-released Britney Spears album
Charlie Sheen – actor
#tigerblood – hashtag popularized by Charlie Sheen
Nate Dogg – rapper
Anderson Silva – Brazilian mixed martial artist
Tom & Jerry – famous cartoon
Mumford & Sons – British rock band
Bieber alert – referring to artist Justin Bieber
Queen Gaga – referring to artist Lady Gaga
At this point, it's unclear how many of the 200 million Tweets sent per day are retweets or if they're included at all. If so, then it would indicate that users are sharing a lot of Tweets, but that a smaller segment of users is creating the content that many users are consuming ans sharing.
Just yesterday, Twitter released a set of visualizations that displayed the worldwide traffic on Twitter surrounding the March 11th earthquake in Japan. These displayed to great effect the way that information is sent out through the network in original Tweets and then retweeted by users, distributing it all over the world.
The sheer volume of Tweets sent over Twitter once again illustrates the power of the network to instantly disseminate information. There are upsides and downsides to each of the major social networks, and with this post, we can see that speed of growth and volume of information are clearly where Twitter thinks that its strengths lie.