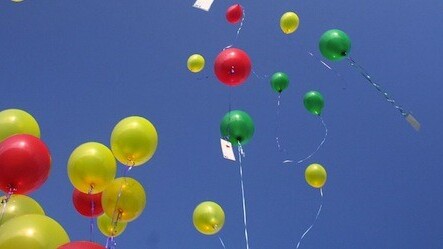 Story by
Lesotho-born and raised, Nancy Messieh, The Next Web's Middle East Editor, is an Egyptian writer and photographer based in Cairo, Egypt. Fol Lesotho-born and raised, Nancy Messieh, The Next Web's Middle East Editor, is an Egyptian writer and photographer based in Cairo, Egypt. Follow her on Twitter, her site or Google+ or get in touch at [email protected]
While most New Year's resolutions are probably dead in the water before the end of January, there's nothing wrong with making a New Year wish or two. And after a tumultuous 2011, it might not be a bad idea.
HP has decided that it wants to get your wishes out into the world using an interesting combination of balloons and Twitter.
With the HP TwitterWisher you can tweet your wish directly through the webapp, accompanied by the hashtag, #everybody2012.  HP will then release the wish printed on a balloon, between 11am and 4pm Dubai local time. But it doesn't end there.
Anyone who finds a balloon can log on to the site, hit the 'I found one' button and enter the ID on the balloon to let HP know which wish landed in your backyard.
Of course you're probably going to have to be in Dubai to actually find a balloon since they're going to be released from HP's Middle East headquarters in Dubai Internet City, but there's nothing to stop everyone all over the world from getting their wishes up over the Dubai skyline. And you can watch the balloons being released on the website's live feed.
So instead of a New Year's resolution that you know you're not going to tweet, why not bring in 2012 with a new tradition of tweeting your wish, using HP's modernistic version of a message in a bottle.
Get the TNW newsletter
Get the most important tech news in your inbox each week.
Also tagged with