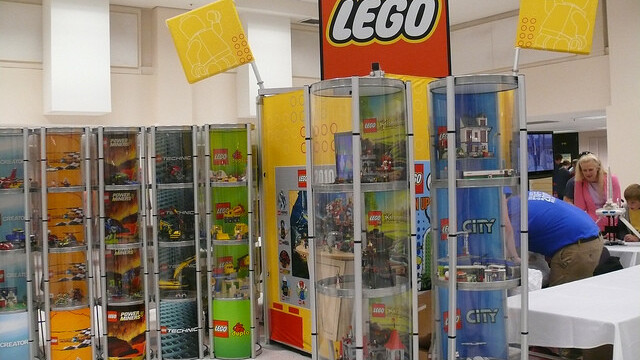 Story by
Drew Olanoff was The Next Web's West Coast Editor. He coined the phrase "Social Good" and invented the "donation by action" model for onlin Drew Olanoff was The Next Web's West Coast Editor. He coined the phrase "Social Good" and invented the "donation by action" model for online charitable movements. He founded #BlameDrewsCancer. You can follow him on Twitter, Google+, Facebook, or email [email protected]
It's almost Thanksgiving in the U.S. and other than shopping for things that we don't need on Black Friday, it means that it's time for some of us to pick out that perfect Christmas tree.
The Christmas tree is only half of the fun, the other half is pulling together things from your garage to put on your tree. You probably have ornaments from long before there was an Internet, but why not kick it up a notch this year with some Legos?
Yes, you too can make things out of Legos that will impress your friends, and entice Santa to leave cooler gifts under the tree.
Thanks to Chris McVeigh, you too can build ornaments out of Legos that slightly resemble flying objects that you've seen in such films as Star Wars.
Remember, you only have one month to build these things. And you might need it.
Get out your legos, it's Christmas time
For each project on McVeigh's site, he meticulously lists out each Lego part you need to build the ornament, complete with part number and the quantity that you need.
He won't build it for you, but this is as close as you're ever going to get to having the Millennium Falcon on your treesie.
Luckily, McVeigh gives us an ornament design file showing us what it should look like when we're done, along with the all-important instruction guide. Honestly, just looking at these documents give me a headache. But I also have ADD.
Don't worry about finding the parts, you can pick them up from the Lego Digital Designer or Lego's Pick-A-Brick.
If you're ready for Lego greatness, and have a lot of disposable hours, get started and make your Christmas tree one to remember this holiday season.