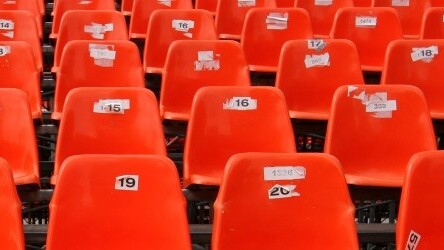 Story by
Adam Vincenzini is the head of digital at London-based PR and social media agency, Paratus Communications. If you have spotted a new social Adam Vincenzini is the head of digital at London-based PR and social media agency, Paratus Communications. If you have spotted a new social media tool or web app that you'd like him to review, send him an email. Check out his personal blog at AdamVincenzini.com.
SlideShare.net is the world's largest online community for sharing presentations with more than 50 million monthly visitors, helping to make it rank amongst the 250 most visited websites in the world.
But, it is more than just a simple presentation sharing portal, with a number of additional features including video hosting and virtual meeting software also on offer.
In fact, SlideShare have even made premium channels available to users / organisations, bringing a YouTube feel to the site (check out the Dell Enterprise channel as a good example).
To help you work out if you are getting the most out of SlideShare, we've pulled together the following 'how to' guide.
Account options
You have two choices when it comes to the type of SlideShare account you want to go with:
A basic account which gives you access to most of the sites functionality accompanied by ads
A pro account (offered at three pricing levels) which gives you all the bells and whistles without the ads
Like most sites of this nature, activity volume and regularity will determine which way to go but the paid accounts have some compelling benefits and upside.
The basics
Setting up a profile and getting involved in the SlideShare community at basic level follows a very similar pattern to most other social media sites out there allowing you to follow people / organisations of interest, interact with authors and share content via other platforms.
While getting the basics right is important, we're going to spend more time on the features that make SlideShare such a powerful tool for both content hunters and creators.
Content hunters
Become best friends with the 'browse categories' page – not only does this make your content gathering more targeted and efficient, but the most viewed, embedded, favourited and downloaded categories give you direct access to presentations striking a chord with the community
Subscribe to categories by RSS – if you want to stay on top of the latest presentations as they go live, subscribe to the categories you are most interested in by RSS (see right)
Be aware of SlideShare's quirky advanced search option – when conducting advance searches, your results will get sorted directly on your page as you select your criteria as opposed to having to run the search again like you would in Google
Track content popularity by external platform sharing indicators – SlideShare makes it really easy for you to see which presentations have resonance with Twitter and Facebook users from the featured boxes on the homepage to the sharing stats sat alongside every presentation – this is another way to streamline your content selection process
Use the groups function to your advantage – use the power of collaborative action to compile a library of relevant presentations with others, all hosted within a specific group page
Content creators
Add YouTube video links into your presentations that work – one of the biggest frustrations with giving presentations is the unreliability of video. Get past this by going into your presentation after it has been uploaded and clicking on the edit / delete option. This will give you a number of resulting options, including a YouTube tab (see above) which allows you to place videos at any point in your presentation that will play automatically when the viewer reaches the designated point.
Bring your presentations to life with Slidecasts – this is one of the best features of SlideShare and very under-used. Slidecasts enable you to attach an audio file to your presentations giving the recipient access to the explanations of slides that is so often lacking when consumed in presentation forma only. The editing software within the application allows you to time the explanations with slides in question. Very neat.
Host event videos on SlideShare too – SlideShare Videos bridges the gap between getting a taste for an event (presentation upload only) and experiencing the full context in which it was delivered (event video footage)
Host virtual meetings around the world with Zipcast – this is one of SlideShare's more recent developments and is perfect in cases where proposals require both audio and visual support at the same time. Not only can you have live video running while you present, you can invite others to join via Twitter and Facebook making your presentation a truly public event.
Use SlideShare to aggregate content – More and more businesses are using SlideShare as a content aggregator. Why? The size of SlideShare's community gives content a chance to be seen by a lot of people but also indexed by Google. Taking previously uncurated content and packaging it up on SlideShare can help give it the visibility it needs.
Are there any other SlideShare features you like to make the most of?
Any tips for giving your content the best chance of being interacted with?
Get the TNW newsletter
Get the most important tech news in your inbox each week.