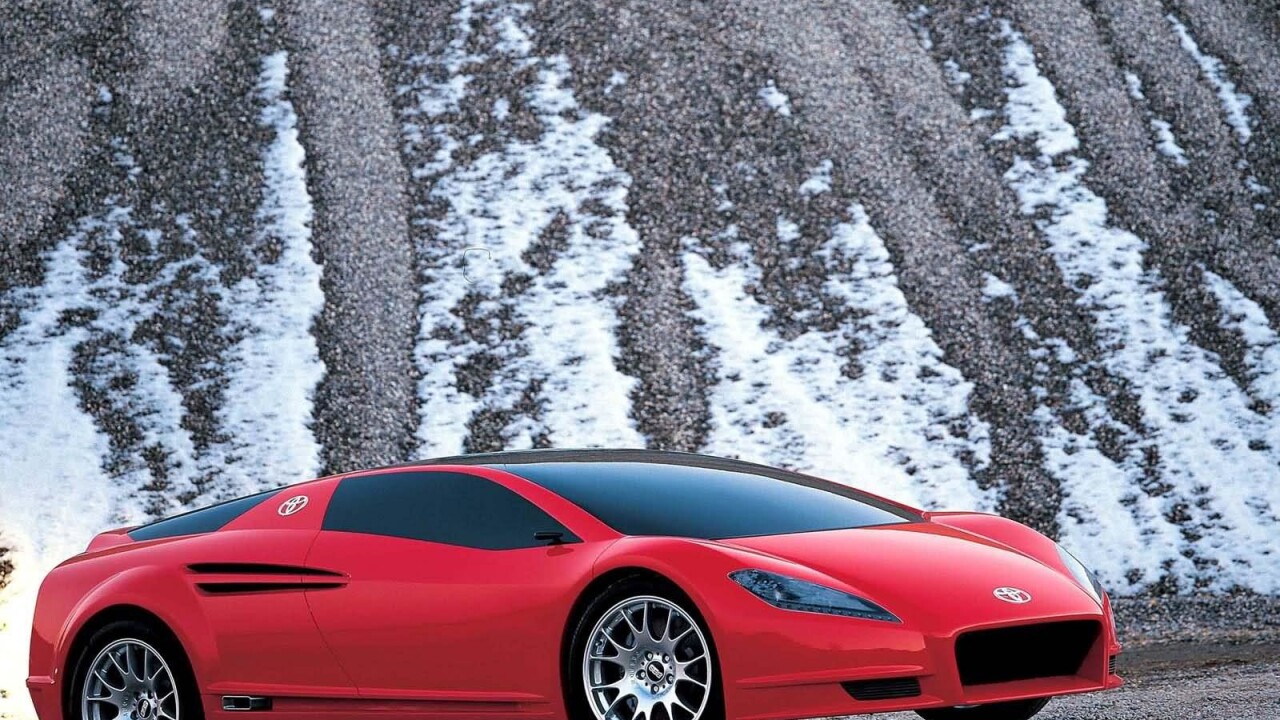 Story by
Marjolijn Kamphuis has been an Internet enthusiast ever since the late nineties. With ongoing amazement she indulges into digital trendspott Marjolijn Kamphuis has been an Internet enthusiast ever since the late nineties. With ongoing amazement she indulges into digital trendspotting, both online, in other media and during events.
An old saying in the automotive industry states that every dollar spent on marketing should earn you three. It's exactly this result-driven approach that makes it difficult for a rather conservative business to adopt new media as part of their marketing strategy.
Cars however, have large natural fan bases. As soon as the fans on Facebook and other social networks started creating their own groups, the brands knew they had to dive in the social media pool themselves. However, it is a process that – like in most industries that are still being run by 40+ year old Marketing Managers – takes a lot of time and effort.
While not getting into specific brands, let's look at a few examples:
A brand headquarters in Munich only just recently decided to appoint a staff of two to maintain the company's international Facebook page that now has over 263,000 fans. The former Brand Manager in the Netherlands tells us the German HQ has a well thought out content strategy for the page.
"The team in Munich updates the Facebook stream with several messages a day. All news, imagery and video that is related to our models, events or race competition is posted almost immediately'.
International car brands are now often trying to support local Marketing Departments in other countries to start their own Facebook pages and other social media accounts. However, it's always up to local management how far they want to go.
With some managers not to keen on innovation, change is often sparked by a new generation. Again, from the brand manager:
"About a year ago we asked one of our interns to do a research paper on Social Media in the automotive industry. She ended up being hired as a Junior PR consultant and initiated our Social Media press releases that are now an example to all our foreign colleagues, and many other companies even."
The thing that is most appealing to car marketeers is the possibility Social Media offers in terms of target audience segmentation. A car can have a lot of different target audiences. On one hand there are the race-enthusiasts who like watching the Supercar Challege on Assen Circuit, on the other there's often a more artistic fanbase who like the brand because of it's designer retro look.
In view of these different segments, brands are even going as far as creating two entirely different Facebook pages for these groups of people. While one section might embrace design competitions, others will focus solely on the racing aspects. However, the smart money is in keeping a separation between the two.
Still, the automotive marketers hang on to their old beliefs when it comes to selling cars and audiences one should address. Another famous golden rule often referred to by professionals in the business is that 'You don't sell cars to women' simply because it's always the man who buys a car, even if it's going to be her's.
However it seems as if brands who now break this rule do get rewarded for finally reaching out to that other half of the population. A recent effort of on manufacturer – who launched their own line of nail polish in the three colours of their new model – gained a massive amount of media attention on blogs and news sites. The campaign was simply remarkable, new, and worth spreading: The ultimate social media strategy.
In another great example, brands are using social media to drive more publicity and fans to their events. Events such as club tours for owners are being organized via Facebook, with the RSVP function coming into heavy use.
The most interesting use, however, seems to be launches via social networks. Seeing brands do initial model launches via social media is not only exciting from the aspect of technology, but also because of the targeted market. Add mobile Internet and location-based services into these launches and you are set for a perfect storm of publicity, in a very inexpensive manner.
Beyond all examples, however, there is a certain "sticky" factor with social media. You're able to spend much more time focusing on details in a social media event than you could in a 30 second TV commercial, and those details are likely to remain in place for months or even years to come.
So does the $1 becomes $3 equation still stick? It's very likely. Instead of the massive costs of TV, radio and print advertising, social media strategies can be implemented with only a minimal staff of educated people. Staffing these portals and keeping up communication can often be done with limited cost, as well. So yes, it's very likely that $1 becomes 3 bucks as an end result.
Get the TNW newsletter
Get the most important tech news in your inbox each week.