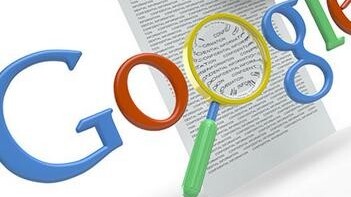 Story by
Alex Wilhelm is a San Francisco-based writer. You can find Alex on Twitter, and on Facebook. You can reach Alex via email at [email protected] Alex Wilhelm is a San Francisco-based writer. You can find Alex on Twitter, and on Facebook. You can reach Alex via email at al[email protected]
You might not know it, but Google is planning a massive new electronic book project that it hopes will propel it to the top of e-book world. We brought you word once, but now we know more; Google is about to make war on the world of e-books. Called Google Editions, it is a massive undertaking involving tens of thousands of publishers and millions of books. Google will sell them across their platform, using their massive traffic as the genesis point for scale.
Google Editions will provide a sales front for any smaller publisher to get into the e-book game in a big way, and on the double. Peter Osnos had this to say on Google's aims:
So Google Editions will have two major functions: it will be a storefront selling at prices comparable to those at other major digital retailers. But it also will serve smaller booksellers and publishers who have been unable to fashion their own efficient means of e-book delivery. As for how prices will be set, Google has agreed to work with whatever model publishers prefer in the continuing tug-of-war over traditional bookseller discounts and the new "agency" format in which the seller takes a commission. As a wholesaler for the independents, Google's plan is to provide retailers with a single digit share of the revenue generated.
The commissions that are mentioned in that paragraph feel quite small, especially when compared to Amazon's recent switch to a 70% revenue share model. Whether Google's scale outside of books can convince publishers to accept such terms would seem dubious, but the company has already lined up hundreds of independant publishers. Whatever Google is selling, they are buying.
What does this mean for Amazon and the other current e-book players? A big boy is coming to their playground, and they won't like that one bit. That hardly means that they are in danger of being consumed by Google in the short term. Google is starting from scratch selling books without a reader of their own, except perhaps the Android mobile phone operating system. Amazon and others have millions of devices in the market that represent forced consumer loyalty, meaning that Google will face an uphill battle to capture the people who have already converted to e-books.
In fact, Google Editions feels similar to Microsoft's Plays For Sure idea, selling digital content on the backend and allowing consumers to pick their consumption choice. We all know how well that went in the end. But Google has been in books for some time, has them on file, and has cash to spend to cover their mistakes. Google Editions could rewrite the entire industry landscape.
More as it comes.