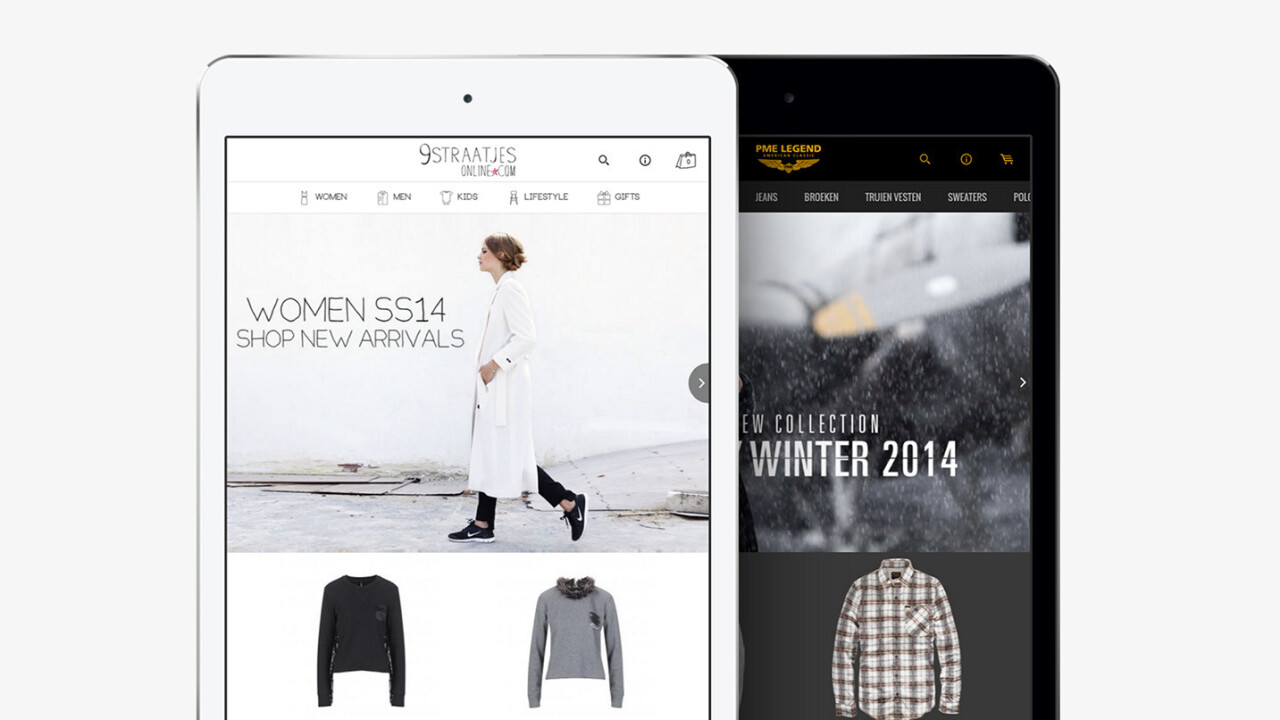 Story by
Managing Editor
Abhimanyu is TNW's Managing Editor, and is all about personal devices, Asia's tech ecosystem, as well as the intersection of technology and Abhimanyu is TNW's Managing Editor, and is all about personal devices, Asia's tech ecosystem, as well as the intersection of technology and culture. Hit him up on Twitter, or write in: [email protected].
Each week we're profiling one company that has been selected for Boost – our early-stage startup growth program. Catch up with these companies in person at The Next Web Conference in Amsterdam on May 26-27.
Looking to go mobile with your online store? Your site might already have a responsive design to suit phones and tablets, but it's hard to beat native apps when it comes to performance and functionality.
That's where Highstreet comes in. The company's award-winning platform promises to help you create a fast, beautiful and feature-packed mobile shopping app for your store by plugging into your existing catalog and ecommerce setup.
Highstreet aims to deliver a powerful shopping app for your brand that offers customers a delightful experience, without putting an additional strain on your team to maintain it.
Ahead of Highstreet's participation in our Boost program at TNW Conference Europe 2016 this May, we asked the company's founder, Thijs van Schadewijk, to tell us more…
Tell us what Highstreet is about in two sentences.
Highstreet is an award-winning mobile commerce technology company that provides businesses a single platform to publish a premium shopping app on any device and on all major mobile platforms.
How did the company come about? What's your background?
Literally two days after Steve Jobs announced the iPad in 2010, I established our mobile experience agency Touchwonders (a different company than Highstreet but also focused on creating wonderful app experiences) because I believed this generation of devices represented the future of computing.
Finally, we would be able to consume digital media leaning back instead of leaning forward. Touchwonders now has a long track record of making stand out custom mobile experiences for companies like ING, Rabobank, Volkswagen, Audi and Weeronline.
I'd previously been an ecommerce marketer for Philips and HP among others. When I held the iPad for the first time in 2010, I imagined what it could do to make mobile shopping much more enjoyable.
I envisioned an experience that would be super smooth and as easy as browsing a magazine. After two years, when tablets and smartphones gained traction, we founded Highstreet based on that vision.
Who are your biggest rivals, and why are you different?
Among our rivals are Poq Commerce and GPshopper. We differentiate ourselves from the competition in two important ways:
1. User experience: For us, user experience design is everything. We focus on very high quality native mobile user experiences that offer a high level of smoothness and attention to detail. Our apps offer a simple, fast and delightful experience optimised for any device in the mobile journey.
We don't just apply this vision to the app experience but also to Highstreet Studio, the merchandising suite we offer to brands on our platform. For their teams, creating a lookbook is just as pleasant an experience as flipping through it in the app as a customer.
2. Deep integration with existing retail technology: It's relatively easy to offer a product catalog in an app. But the Highstreet Mobile Commerce Gateway goes far beyond that and offers the full ecommerce feature set, as well as all related functionality.
Get rich or change the world? Which would you rather, and why?
Ha ha! We like to think that we create apps that make you smile. Our team is passionately working for this cause to make truly beautiful software that is simple, smart and delightful.
If we get rich along the way that's of course comfortable but I'd mainly see it as an opportunity to use that money to have an even bigger impact on the world.
What does success look like for Highstreet, and what are the challenges in your path?
We want to be the best mobile commerce platform out there. Success for us is earning the trust of world-leading brands to offer their shopping apps to a global audience and having those users fall in love with the experiences we create.
So we're not necessarily looking to be the biggest, but certainly aiming to be the best at what we do. We have made small successes by, for example, signing a great brand like Scotch & Soda and delivering its app across five countries.
How big is your team? Tell us one weird fact about a member of your team.
Our team is now 10 people strong. Our lead programmer is amazing at card tricks. He learned them by watching YouTube videos and now entertains the crowd at parties in our office building.
If you weren't working on Highstreet, what would you be doing?
I would be creating other digital experiences that people love. I have been doing this since 1999 and will probably keep doing that until I retire. I just love the fast changing world of internet technology and design.
Get the TNW newsletter
Get the most important tech news in your inbox each week.
Also tagged with