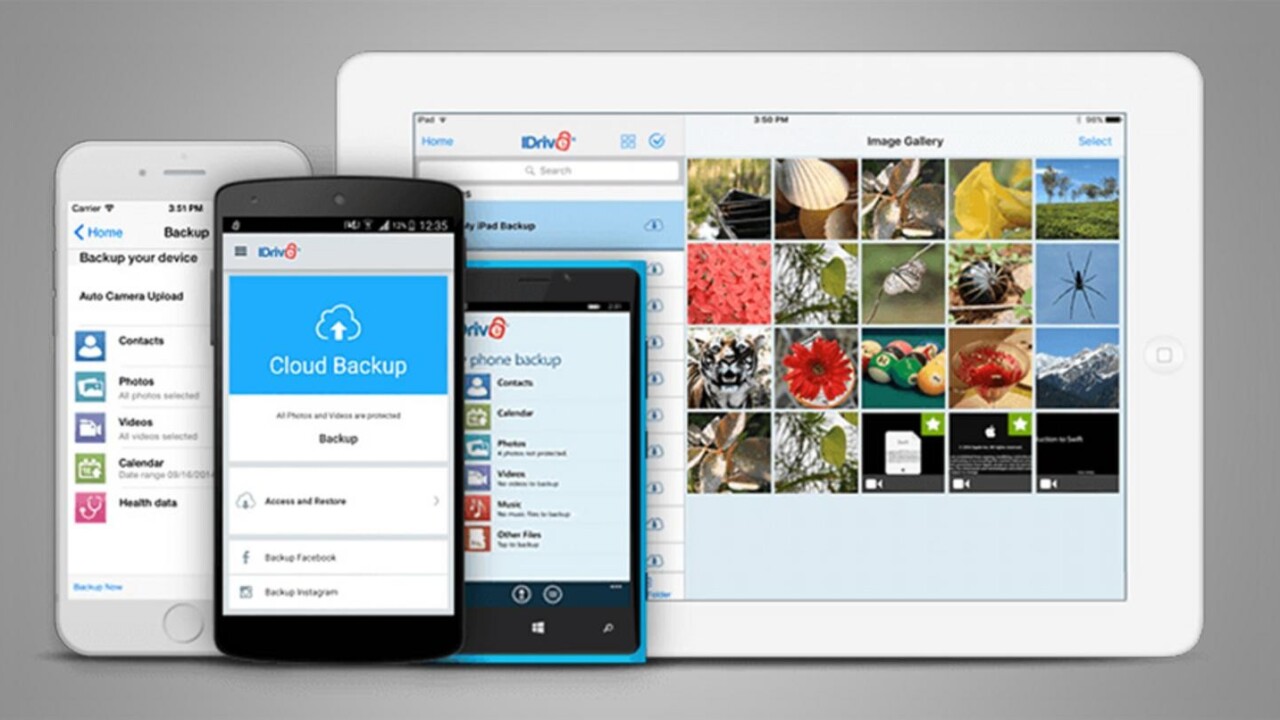 Story by
Hot deals courtesy of The Next Web. Hot deals courtesy of The Next Web.
System crashes and data loss are an ever-present fear for anyone who keeps vast amounts of information on their phone or computer… so basically, all of us. Escape the fear of losing all your precious files (and clear out your device's overtaxed storage) with IDrive Unlimited's mobile backup services.
The best part? You can now save all your mobile information for life with a one-time $19.99 purchase (a regular $49.99 value) from TNW Deals.
Once you've synced up your account, IDrive is ready to digitally catalog and save all of your important emails and texts, contacts, photos and videos… even your favorite website links and apps. With IDrive, you can take a virtual snapshot of the entire contents of your mobile device — right down to your operating system — and save it all.
You can use IDrive to backup up to five devices at once, including your iOS, Android iOS, Android, and Windows devices… as well as your PC, tablet, and more. But even though your sensitive information will be staunchly protected by IDrive's military-grade 256-bit AES encryption, you'll still be able to access all your files on any mobile device or share them with friends whenever you want.
Let IDrive Unlimited have your back for life at 60 percent off for a limited time, courtesy of TNW Deals.
Get the TNW newsletter
Get the most important tech news in your inbox each week.