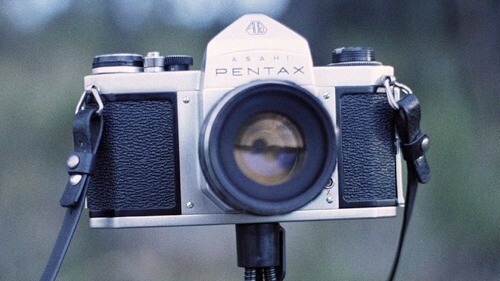 Story by
Lesotho-born and raised, Nancy Messieh, The Next Web's Middle East Editor, is an Egyptian writer and photographer based in Cairo, Egypt. Fol Lesotho-born and raised, Nancy Messieh, The Next Web's Middle East Editor, is an Egyptian writer and photographer based in Cairo, Egypt. Follow her on Twitter, her site or Google+ or get in touch at [email protected]
When you think about helping the less fortunate, the last thing that probably comes to mind is taking a photograph of them. But that's exactly what the initiative, Help-Portrait, launched by photographer Jeremy Cowart, aims to do.
Launched for the third year in a row a couple of days ago, Help-Portrait calls on photographers to take a portrait of someone in their community.
The website reads:
In December, photographers around the world will be grabbing their cameras, finding people in need and taking their picture. When the prints are ready, the photographs get delivered.

Yep. It really is that easy.

This is about GIVING the pictures, not taking them. These portraits are not for your portfolio, website, or for sale. Money isn't involved here. This holiday season, you have the chance to give a family something they may have never had before—a portrait together.
It may seem like a small, and maybe even insignificant thing to some, but you would be surprised at the joy that something as simple as a photograph can bring. Who could forget the family in Mongolia who saw their photos for the first time, and the priceless reaction of their children? There is something magical and uplifting about having your photo taken, and with Help-Portrait, the message it can send can be incredibly powerful.
The Help-Portrait photograph from Pakistan taken by Alizeh is a perfect example of just that:
Kicking off as a one day event, one which has seen over 100,000 portraits taken over the years, the initiative is not just about taking people's photos. This year Help-Portrait also called on photographers to let their subjects get behind the lens and take a few photos themselves. To tell their story, subjects were also encouraged to draw or illustrate on a copy of their photo, letting others know who they are.
While the one day event is over, Help-Portrait as an initiative that can continue throughout the month, or even year. All you have to do is take the portrait, have it printed out and take it back to them. To find out more about how Help-Portrait works check out the FAQs.
Get the TNW newsletter
Get the most important tech news in your inbox each week.