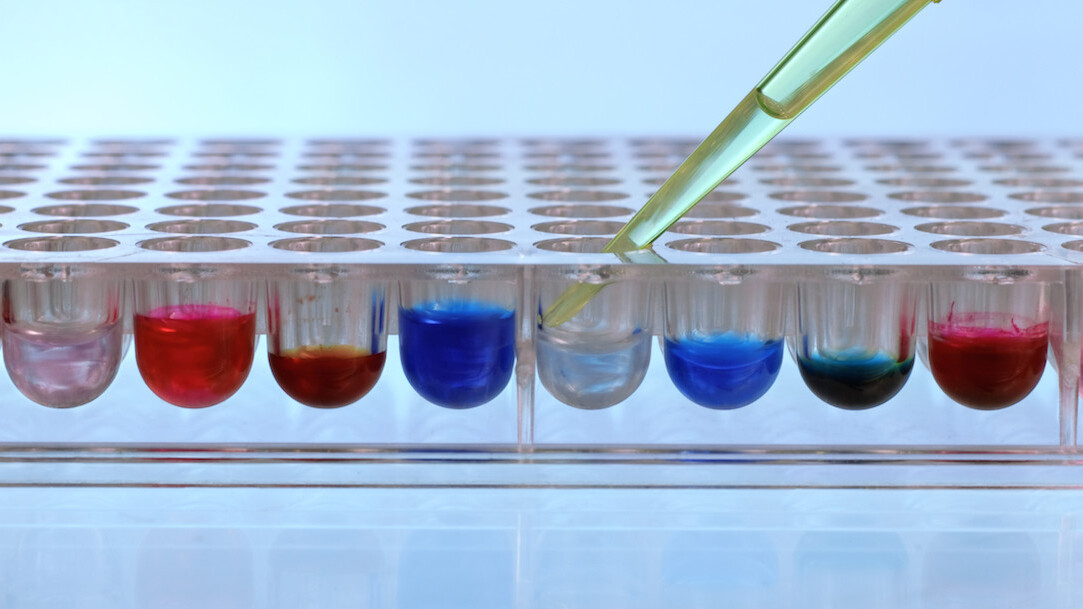 Story by
Josh Ong is the US Editor at The Next Web. He previously worked as TNW's China Editor and LA Reporter. Follow him on Twitter or email him a Josh Ong is the US Editor at The Next Web. He previously worked as TNW's China Editor and LA Reporter. Follow him on Twitter or email him at [email protected].
Counsyl, a startup that's reinventing the modern clinical lab through robotics and custom software, today announced the launch of a new screening that checks for inherited cancer risks. The company is also kicking off its Counsyl Complete platform for sharing test results between doctors and patients.
Through its automated lab, Counsyl offers a faster screening process at a fraction of the cost. Insured patients can expect to pay between $150-$300 out of pocket on average for an inherited cancer screening, potentially saving as much as 70 percent from competing services. Counsyl promises to deliver its test results in two weeks or less, compared to an industry average of roughly one month.
Counsyl's lab, which took over five years to build, combines custom software, industrial automation and 3D printing in order to reduce manual processing time and improve accuracy. Currently, the 60,000-square-foot facility can process 200,000 checks on samples per day. Counsyl is certified under the Clinical Laboratory Improvement Amendments.
At launch, the inherited cancer screen is testing for mutations in the BRCA1 and BRCA2 gene, which affect the body's ability to repair DNA and can increase the risk of several types of cancer, such as breast, prostate and ovarian. You may have heard of BRCA1 when Angelina Jolie spoke out last year about the preventive survey she underwent because she has the faulty gene.
I have first-hand experience with the need for an inherited cancer test. I recently lost my mom and an aunt to BRCA2-related cancers and my family has been researching how to get tested. My siblings and I have a 50/50 chance that the gene was passed down to us, but convincing our various insurance companies to approve the test has been a difficult process. Between mourning my mom and weighing the possibility of my own increased risk, I already have an abundance of anxiety about the screening without having to fight the medical establishment to get the test approved.
In addition to the advances it has made in customizing its lab technology, Counsyl is also trying to revolutionize the whole process. You can submit a request for a screening on the company's website. Counsyl will then work with your doctor and insurance to get the test approved. The firm then sends you a saliva swab kit. When your results come back in, Counsyl has medical professionals available to offer genetic counseling about what they mean.
While genetic testing from consumer-focused companies like 23andme has been met with resistance government regulators, Counsyl proactively worked with the FDA to ensure that its services would be legal. In order to avoid patient confusion, the company only tests for inherited disorders that are patients can act on if they test positive.
Counsyl works with 14,000 medical professionals that can refer patients, though it's missing a few key providers, such as Kaiser – Northern California. If you do have Kaiser, Counsyl says it's possible to work with individual doctors to approve the screening, but it hasn't yet forged an official relationship that would make ordering the test easy.
As part of today's announcement, Counsyl has also expanded the reach of its original test for prospective parents. Its family prep screen can now find up to 50% more carriers of over 100 serious diseases.
To check how much a screening would cost, you can fill in Counsyl's price calculator for an estimate. If you don't have insurance, it will cost you $999 for either the family prep or the inherited cancer screen.
Counsyl has raised an additional $28 million in Series D funding to expand its product offerings. The startup has raised a total of $93 million and screened 250,000 patients to date.
The past few years have brought plenty of advances in medical technology, but few improvements to the overall patient experience. Counsyl's goal is to utilize technological advances to cut down on the fear and misinformation that surround genetic testing. I'm still going to be worried about what the actual results will be when I do take the BRCA2 screen test, but I'm at least relieved to know there's a startup that's making the process cheaper, faster and easier.
Image credit: angellodeco / Shutterstock