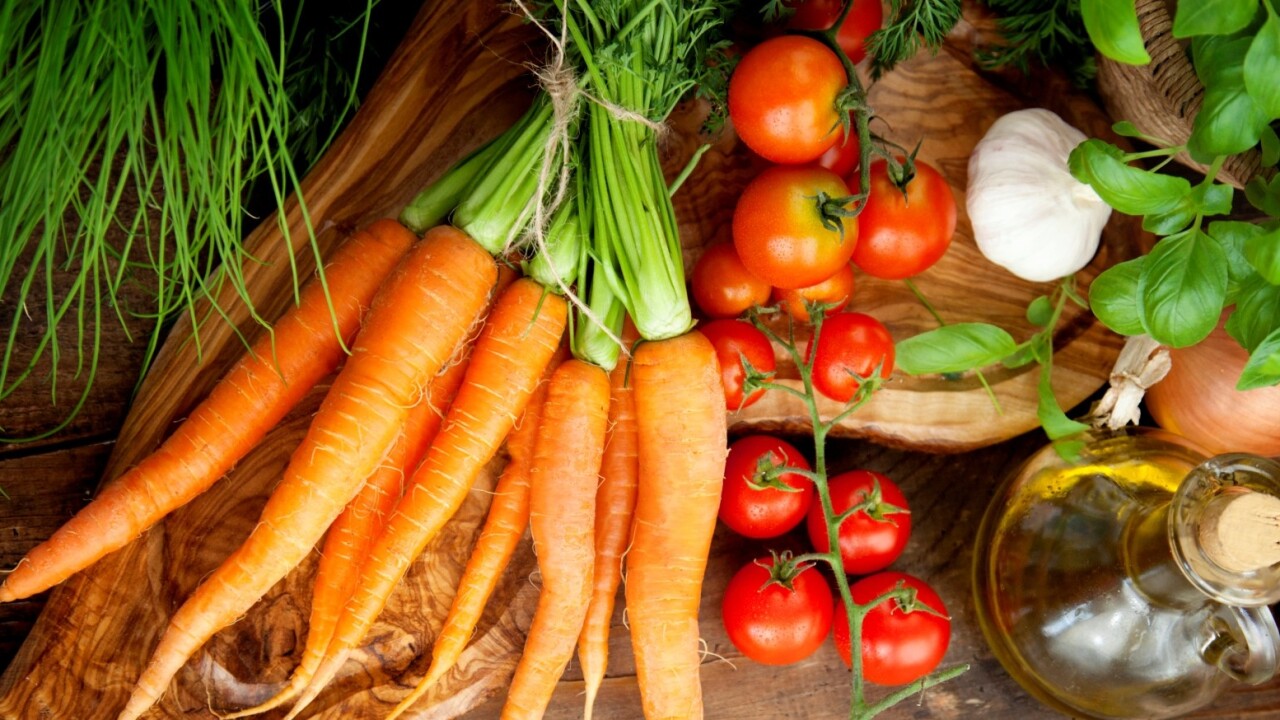 Story by
Paul Sawers was a reporter with The Next Web in various roles from May 2011 to November 2014. Follow Paul on Twitter: @psawers or check h Paul Sawers was a reporter with The Next Web in various roles from May 2011 to November 2014. Follow Paul on Twitter: @psawers or check him out on Google+.
As long as humans need food for sustenance, there will always be an opening for cuisine-centric startups. But as with any sector, the edibles industry isn't impervious to saturation, right?
Just last month, Seamless and GrubHub, two of the largest online food delivery services in the US, announced they are to merge after almost a decade of competition. Two distinct companies became one colossus.
And Berlin-based Delivery Hero raised a whopping €25m last year, which helped facilitate its acquisition of Germany's OnlinePizza Norden Group, before eating into UK-based Hungryhouse and investing $5 million in India-based food delivery startup TastyKhana. A quick look around the world reveals no shortage of food delivery outlets, from local phone-based eateries, all the way up to Web-focused transnational takeaways.
Yes, the world needs food, and if this food can be attained fully-cooked via a man on a moped, or ready to collect in-person, well, all the better.
But there's always room for one more, especially if they can find a suitable niche and deliver it, if you'll pardon the pun, with aplomb. And that's exactly what Hasty hopes to do.
Hasty hastens health food
Officially launching today in private beta, Hasty is hitting the streets of San Francisco first and will be restricted to iPhone users for now. But TNW managed to grab a hands on with the app, and we were suitably impressed to request, nay 'demand', 100 invites for our foodie readers in Frisco. See the bottom of this post for more details.
In a nutshell, Hasty is an on-demand healthy food-ordering app, letting you filter out everything you don't want and request fodder based on dietary preferences, including Paleo, Vegetarian, Low Carb, Gluten Free and so on. You can, of course, combine any of your preferences.
Now, the healthy eateries are curated by the folks at Hasty, so given it's a manual process it won't be completely extensive at first, but it should grow over time.
With your filters in place, click 'Find Dishes' and you'll be presented with Appetizers, Entrees, Sides, and Beverages. It's worth noting here, that if there's no restaurants open for your chosen cuisine, it will return no results – this saves you getting annoyed by going through the booking process only to discover the restaurant isn't open on a Monday.
Hasty says it works directly with the restaurants to ensure no MSG or added sugar is used in the dishes, as well as minimal salt and oil, and pulls the healthiest dishes from the menus into the app. It even calculates the nutrition for each dish, and they've taken the liberty to snap high-res photos of each dish too.
Once you're satisfied that the dish is sufficiently healthy and meets your criteria, you then click 'Add to Order'.
Once you've placed your first item in your order (for example, a soda), you can subsequently only add additional items from the same establishment. This makes sense I guess, given you could be perusing many different eateries and it's not really practical to be ordering your appetizer, drinks and entrees from different places. That said, there could be scope to allow multiple orders from different places, as long as they each equated to a minimum monetary amount – this would help facilitate group food orders.
Once you've added all items to your order, you're given a delivery time (or pick-up time if that's what you prefer) and you'll need to sign-in if you haven't done already. Payment is made via credit or bank card.
Before you place your order, you can also view a total summary of all the nutrition in your meal, separated by item. And it's worth adding here, there's a slide-out menu that lets you easily access all facets of the service, including searching by dishes, restaurants and food-type (filters).
All-in-all, Hasty is a really well-designed app, and we can't wait to see it roll-out to the public and, indeed, further afield.
As things stand in the industry, your choices for food delivery – certainly where I live in London – pretty much constitutes fatty foods. So a 100% health-focused alternative is welcome – though I would love to see alcohol added to the menus, but maybe that's just me.
Hasty who?
Hasty is founded by Brits David Langer and Chris Hollindale. Langer is also the founder of GroupSpaces (see previous coverage), a UK-based membership software company backed by Index Ventures. Hasty is being advised by Instagram's lead designer, Tim Van Damme, and Jude Gomila, co-founder of Heyzap.
"Eating well is a critical part of being productive, attractive, healthy, and ultimately happy," said CEO Langer. "Our society has evolved to a place where eating unhealthy, processed fast food and pizza is convenient and cheap, and eating fresh, healthy food requires a lot of effort, planning and expense. People want to take more control of what they're putting in their body. Creating a convenient, affordable way to eat healthy food, anytime, anywhere, will transform lives."
Langer says that many of Hasty's early users are former GrubHub or Seamless users looking for healthier food options, or who have dietary restrictions.
"It's easy to eat healthily when cooking at home, but it's a lot more challenging to select healthy options when eating out or ordering in. By solving this problem, we can have a positive impact on people's overall health. 68% of Americans are obese or overweight, and obesity treatment costs the healthcare system $190 billion annually, or 5% of the federal budget. This needs fixing."
Langer says they expect to be in private beta for the next month or two, before launching publicly. Then, after San Francisco, we're told they'll be targeting other major US cities. Given Langer hails from the UK capital, London is also on their radar for an imminent release, though how imminent that proves to be remains to be seen.
As for other platforms, well, Android will be getting some loving soon, but no time frame has been set for this. And Langer says that a Web0based incarnation will likely be inevitable at some point. "We expect a Web app to be requested enough to justify building one," he says. "But our ultimate decision will be based on demand from our users."
Meanwhile, the first 100 TNW readers in San Francisco to sign-up via this link, will be given priority beta access to Hasty…so best be hasty.
➤ Hasty
Feature Image Credit – Thinkstock
Get the TNW newsletter
Get the most important tech news in your inbox each week.
Also tagged with