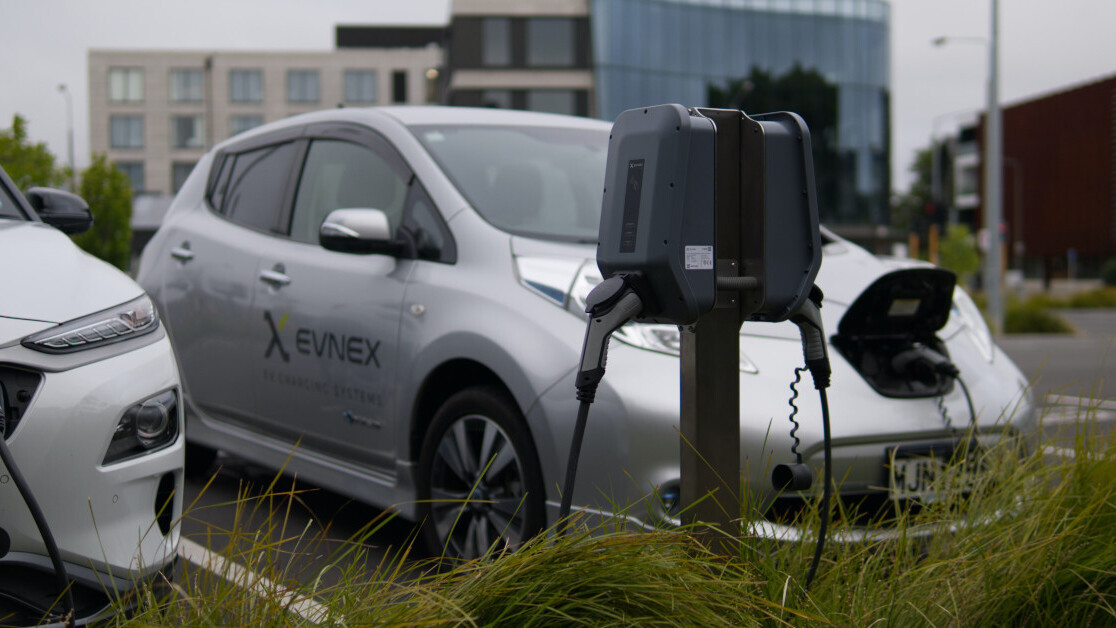 This article was written by has·to·be gmbh on The Urban Mobility Daily, the content site of the Urban Mobility Company, a Paris-based company which is moving the business of mobility forward through physical and virtual events and services. Join their community of 10K+ global mobility professionals by signing up for the Urban Mobility Weekly newsletter. Read the original article here and follow them on Linkedin and Twitter.
The 
Top 3 Reasons Why Fleets are 
Switching
 to 
EVs
1. Cost Savings
The number one reason fleets go electric is to save costs on multiple fronts. The most obvious of these is fuel, but electric cars can also escape the city center fees and steep parking prices imposed by over forty European cities in a bid to curb congestion and pollution. Going electric can save a fleet thousands each year.  
Tax incentives, government grant schemes and an overall drop in market prices mean you can often get a superior, more suitable EV for the same price as an internal combustion engine (ICE) vehicle. With ICE passenger vehicles and van sales banned from 2030 in the UK and 2035 in the European Union, the resale value of ICE fleets is expected to decline steadily, creating another incentive.   
EVs require much less maintenance, so the downtime for businesses when a van is in the repair shop is reduced significantly, which can have enormous cost savings. Vehicle turnover is also lower with EVs.  
For large fleets, the possibility of bi-directional charging is another huge cost incentive. Vehicle to grid technology gives companies the means to use their EV fleets to charge large facilities, drastically reducing their annual utility costs. Some EV fleets are already selling energy back to the grid for a profit.  
EV fleets running on interoperable software can easily switch on their inbound roaming feature to allow their own charge points to be available to the public and appear in online maps during specific hours. Businesses can generate a new revenue stream from public charging with no extra effort, offsetting the costs of owning and maintaining a charging infrastructure.  
"The delivery market in London and other major European cities transitioning to EVs have seen rapid increases due to the pandemic.  With working from home established across the continent as a working practice, it's unlikely that the pendulum will swing back.  Many shoppers will simply not return to the high streets with the benefits of online shopping established. Delivery firms that electrify their fleets quickly and deeply will be at a massive competitive advantage as the cost savings on fuel and maintenance from all-electric fleets will be passed down to consumers, who will expect their goods to be shipped at lowest cost with same- or next-day delivery," according to energy transitions advisor, Michael Zdanowski.
2. Fleet Drivers Prefer EVs
Fleet drivers report that automatic vehicles make it much easier to navigate rush hour, not to mention onboard delivery and CRM management systems. They also cite the reduction in noise pollution as an improvement to their working environment. Fully flat floors, which are not possible with ICE vehicles, mean drivers can step in and out of their vans more easily, thus reducing occupational health issues.  
Many of the latest EVs come with extras specifically designed for fleet needs. The Arrival Van, for example, has maximized the space layout for optimal payload and volume capacity, meaning each van carries more for less. In 2021, there are over seventy different EVs to choose from, making it easier than ever to find the right vehicle for the job.  
"Interconnected digital interfaces sharpen fleet efficiency by providing commercial operators, drivers and service personnel with advanced digital solutions not available in ICE vehicles. Real-time information can enhance your existing infrastructure. For example, you can receive automated routes and schedules, run shared mobility solutions, and increase depot and charging facility efficiency," says Paul Kirby of Vanarama, an award-winning EV leasing company in the UK.  
In most cases, employee drivers need not spend time fueling up, since their delivery vans can charge when they are off duty. Fleet managers needn't provide employees with credit cards/fuel cards either, as fleets running on networks like has·to·be gmbh's be.ENERGISED have consolidated billing. This eliminates the administrative headache of collecting receipts for pay-as-you-go fueling.   
3. Corporate Social Responsibility
(CSR)
 & Environmental 
Targets
"Reducing your business' carbon footprint and improving your local area's air quality has helped many organizations reach their CSR targets relatively little effort. In doing so, they have discovered the marketing potential of rebranding their company as one fueled by sustainable energy. This is a win-win for companies that are under investor pressure to become more sustainable," explains sustainable transport advisor, Sara Sloman.  
However, "the window to show your company as a green leader will start close in the next few years as more fleets switch to EVs," warns Dan Martin of Elmtronics/Hubsta, UK—a GreenFleet award winner two years running.  
Is switching 
to an EV
 fleet
right for 
y
our organization?  
Determining where fleets will charge and whether there is enough power available is an important aspect in evaluating the switch. Will fleets need to recharge at a centralized depot or at smaller facilities spread across a service territory? You'll need to get a power assessment to find out. If you don't have enough capacity, there are several options: 
– Stagger charging times in shifts, so less power is required.
– Install more power capacity.
– Move your depot location to a facility with enough power (sometimes this is a more cost-effective option).
– Use the public charging facilities appearing rapidly all over Europe. At has·to·be gmbh's network (the largest in Europe with over 200,000 charge points), for example, fleet drivers can start a charging session from a smartphone or with an RFID card. Fleet managers are sent a single bill that consolidates multiple locations and tax rates across Europe.  
– Where drivers take company vehicles home, employers can install charge points at their residences. Government subsidies mean home charging units are affordable – and they're also easy to install. Options like the be.ENERGISED software can differentiate between charging for personal or business use, eliminating the need to reimburse. has.to.be's Corporate.CHARGING feature allows employees to track their charging processes. The company automatically receives the billing data in digital form once a month, ready for any further processing.
Several inventive and collaborative solutions are available to fit your needs and budget – you don't need to work everything out on your own! The vast EV community is enthusiastic about finding ways to meet your operational requirements. 
What are the first steps 
for 
electrifying 
a
fleet? 
"The first thing you should know is that no one is doing a total fleet conversion. Unless you are a small florist with one or two vehicles, you likely will be considering a graduated transition process," explains Dr. Colin Herron, CBE of Zero Carbon Futures.  
"Use scalable, interoperable software from the very beginning. You can get used to the features and accounting systems before making a total switch. Avoid out-of-the-box solutions or hardware–dependent software as these may not allow you to adjust as your business scales up or down," advises Martin Klässner, CEO of has·to·be gmbh, Europe's leading charge point management specialist. 
Talk to EV fleet drivers and managers in your local area and ask about their experiences. They will know the area-specific growing pains best. Start conversations with your local council/municipality to see if there are any collaboration opportunities. Many are already planning their eMobility transitions and finding ways to meet their city/regional goals with industry partners.  
Engage your union (if you are a part of one) from the outset. Many unions have environmental targets but also have employment regulations to uphold. If there are going to be changes to work routines in order to accommodate charging, then unions will be critical players in your transition. 
Start out by giving trial EVs to drivers that already own an EV or are EV friendly. Avoid having a disgruntled fleet driver finding fault with an EV – rather make sure none exist as you start your fleet transition. 
Finally, do all of this before engaging with EV charging infrastructure providers, as you can quickly become overwhelmed with options. If you'd like a hardware-neutral partner to consult with, you can talk to the experts at has·to·be gmbh at any stage of your process without obligation. At has-to-be, we have found solutions for clients ranging from SMEs with only a few vehicles to businesses and governments with large fleets. Our comprehensive operating system and innovative services address all the challenges of billing, 24-hour remote monitoring, customer/fleet support, apps and RFID cards, public charging, and roaming. Visit https://has-to-be.com to find out more. 
---
Do EVs excite your electrons? Do ebikes get your wheels spinning? Do self-driving cars get you all charged up? 
Then you need the weekly SHIFT newsletter in your life. Click here to sign up.
Get the Shift newsletter
Get the most important mobility news in your inbox each week.
Follow @shift_tnw
Also tagged with